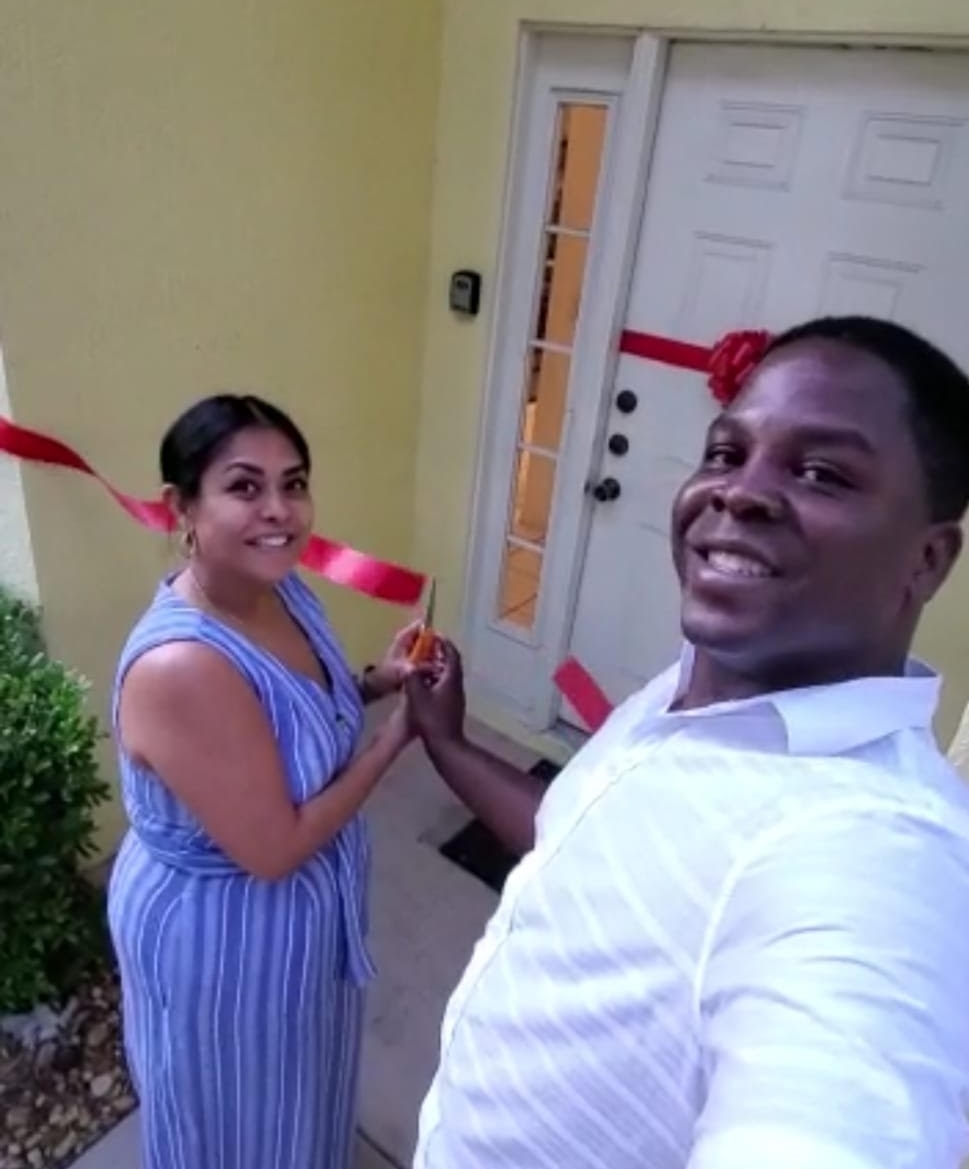 This week let's meet Mr&Mrs Noel 😊
Mr. and Mrs. Noel are from Toronto, Canada and they rent a vacation property in Florida. They enjoy meeting new people and they invite their guests to make their home their short or long term cozy home away from home. They list their property on multiple channels and they handle it efficiently and effortlessly with Hosthub. Hosting is a part-time job for them, nevertheless, they manage their property professionally and they are knowledgeable about the shot-term rental industry.
Let's hear them story! 🔊
So Mrs. Noel, tell us, how long have you been hosting for? How and why did you start? How many properties do you manage?
We've been hosting our current rental property just outside the Orlando area in Florida; a 25 minute drive to be exact since June 2021. It has always been our dream to buy property in Central Florida after having traveled with family for many years to Florida and owning and renting out several properties in Toronto, Canada, and Florida. This opportunity came to Floyd quickly after deciding this is what we wanted to do based on the climate of the pandemic. We use our home as a vacation property along with rental and future retirement home. We are so happy we did because we lucked out to find a beautiful 5 bedroom home located on a Golf Course.
Are you an owner or a manager? Is this a part-time or full-time occupation for you?
We are the owners and this is something we do part-time. Hosthub allows us to easily handle various rental platforms all in one. Without Hosthub this would be a nightmare to manage for sure.
What is the best thing about hosting, and what are the biggest problems you face?
The best thing about hosting is having people enjoy the peace and relaxation of our home. We love to hear about the great time people have enjoying something as simple as our pool. Whatever reason people end up finding our home, it brings us joy when they have an amazing experience. We also take pride in creating an amazing customer experience.
We don't think we've faced any significant problems yet, people have been respectful and even if they haven't we've communicated professionally and handled the situation. We have experienced one guest who took it upon herself to look for reasons to complain and ask for a discount or refund. Otherwise, we have experienced 95% positive experiences.
What is one thing you wish you knew when you started hosting?
If there is one thing that we wish we knew when we started hosting in Central Florida it would be how important it is to analyze and understand your competition.
What is the most important advice/tip you would give someone interested in becoming a short-term rental host?
When hosting property in a popular area, you have to remember that you can't please everyone but when you're honest, communicate and listen to the feedback you can ensure that people have the most positive and enjoyable experiences with their friends and family.
Another tip would be to ensure that you utilize the tools out there that support property management, rental promotion, and price analysis.
Besides Hosthub, are there any tools, devices, or software (eg. Remote keylocks, cameras, local guide apps, power meters, etc) you use? What is your experience with them?
Remote locks are something we installed after our purchase and I'd say it's been a great addition to our property. The ease of use for guests and simplicity of the self-check-in is worth it. I do believe that anything that can be switched to a smart device is key for a rental property.
Which channels do you list on? How much has your revenue increased since listing on multiple channels?
We use: Airbnb, Booking.com, VRBO, and TripAdvisor. We've seen an increase after the travel restrictions of 2021 increase across the world. I think using this platform to help manage our multiple channels is helpful and using more than one attracts more travel audiences.
Besides listing on multiple channels, what other things can a host do to increase his/her bookings and revenue?
Use applications that help to understand the pricing and competition in your market. This helps to ensure that your property stays competitive during low and high seasons.
Word of mouth is always an amazing way to increase bookings – talk to people in your network and promote your property through friends and family. There is nothing like good old word-of-mouth to increase the number of people that choose your property for an option to rent on their vacation.  Also, ensure your property is on various platforms, you just never know when and where someone might see your booking. Exposure to multiple rental platforms is very important.
You can find out more about Mr&Mrs Noel's property here:
Airbnb
Booking. com
Vrbo
Tripadvisor
Here are some photos to give you a better vision of Mr&Mrs Noel's property (click for larger versions) 🧐