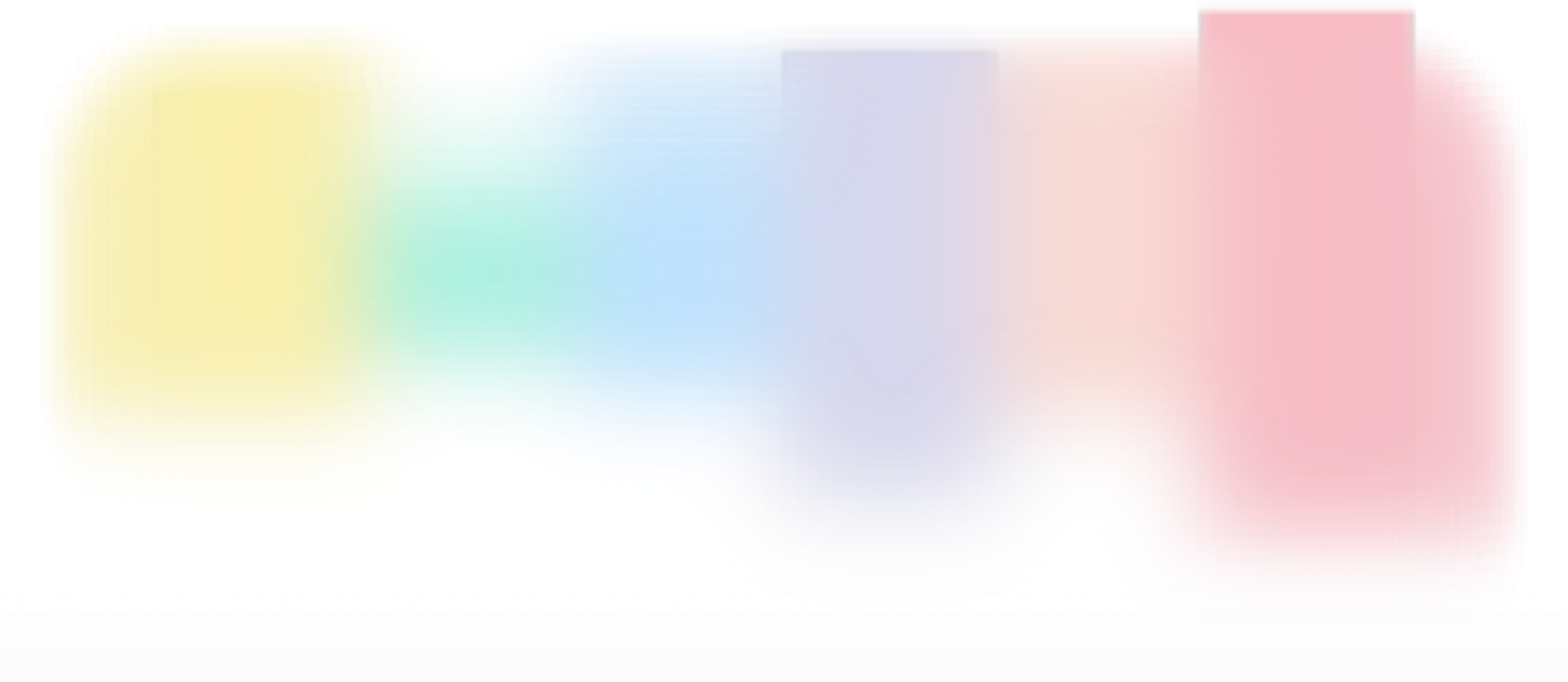 Property Management System
All-in-one solution for vacation and short-term rentals
With native tools like team management, expense management, reports and charts, unified inbox, automated messaging, and more than 30 integrations to offer you smart pricing, remote home management, noise alerts, task and cleaning management, and much more, Hosthub has everything you need.
WHAT IT'S ALL ABOUT:
Manage all your rentals from one place
Increase your bookings and revenues
Avoid double bookings
Quality assurance on the stages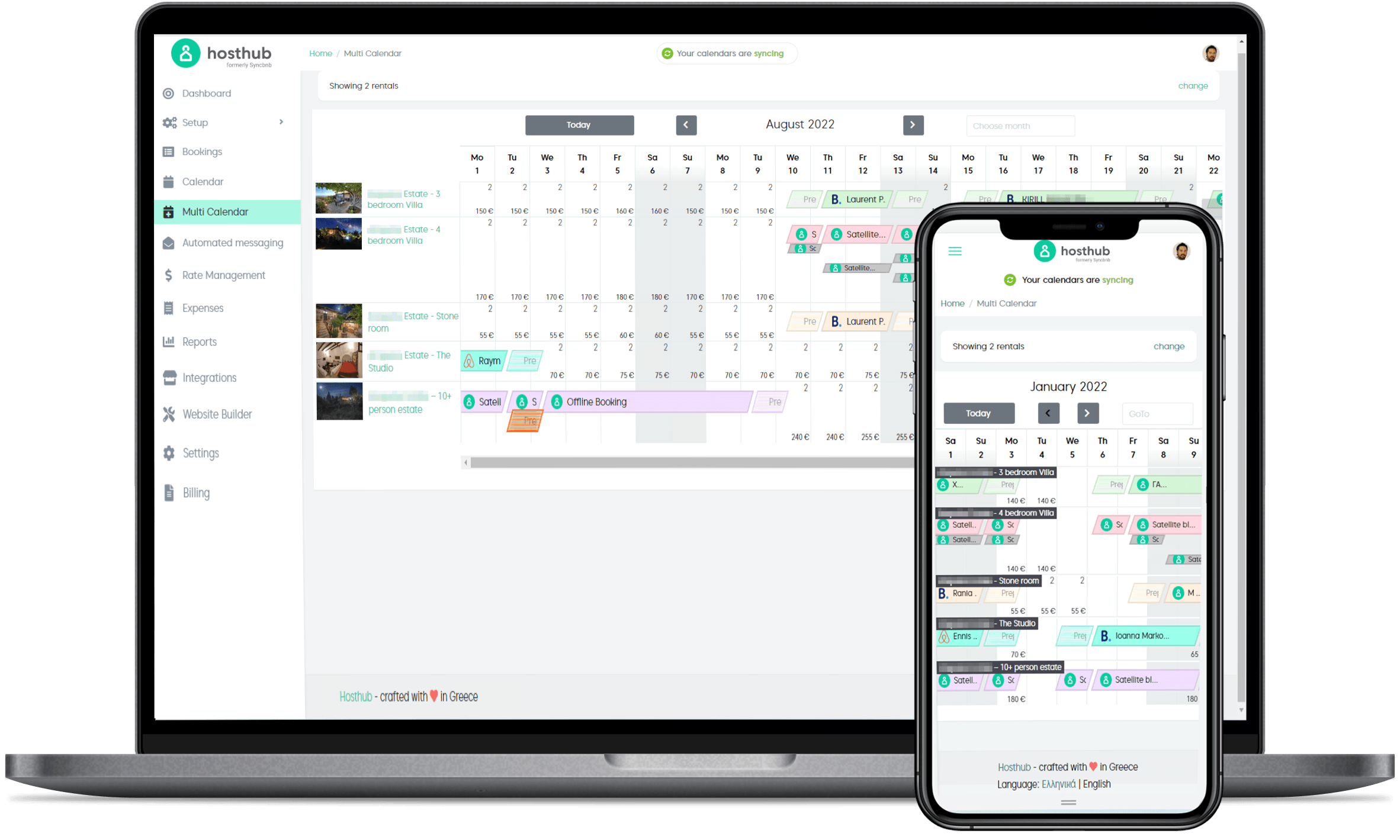 Multicalendar View – See all your bookings from all your properties in one calendar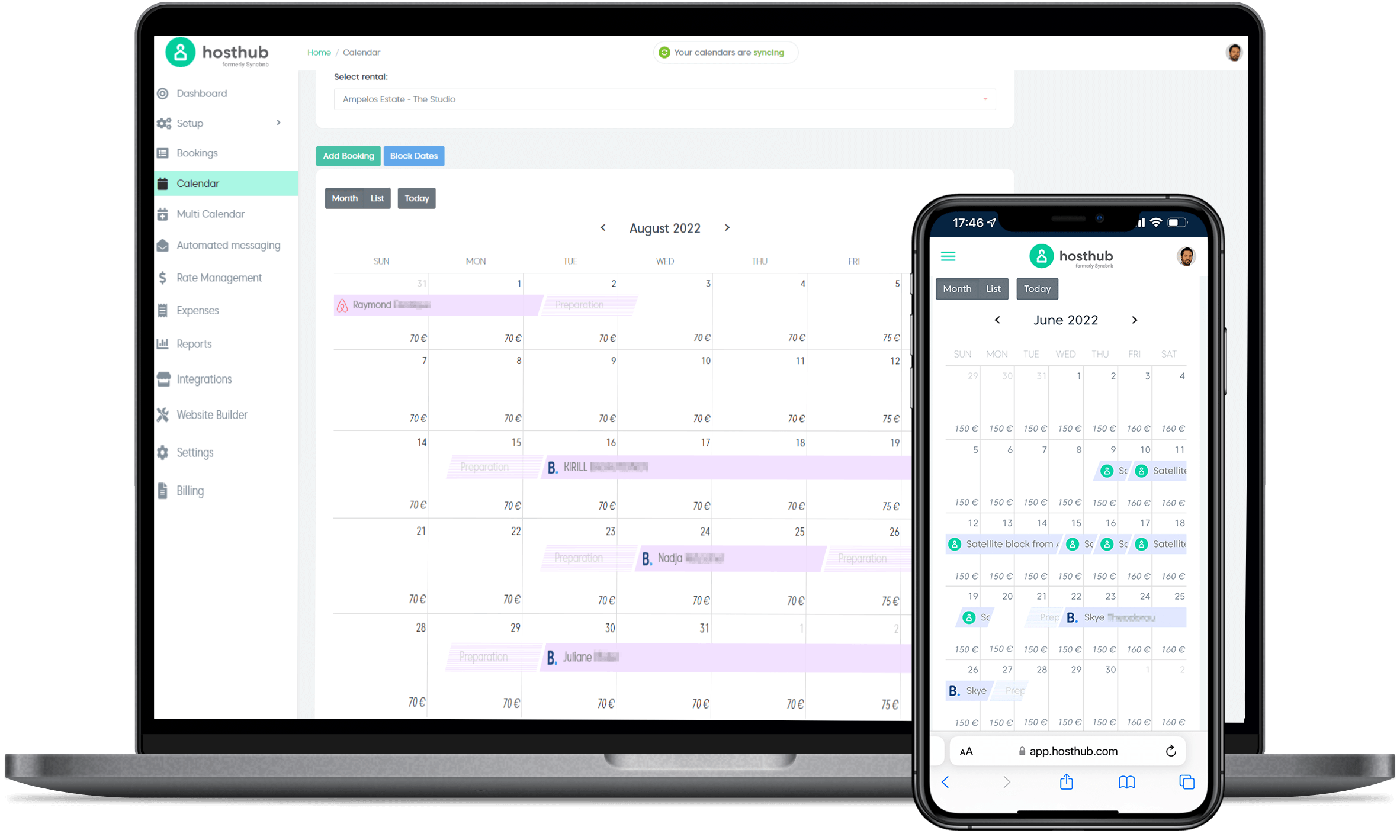 Calendar View – Select the rental of your choice to see all the bookings related to it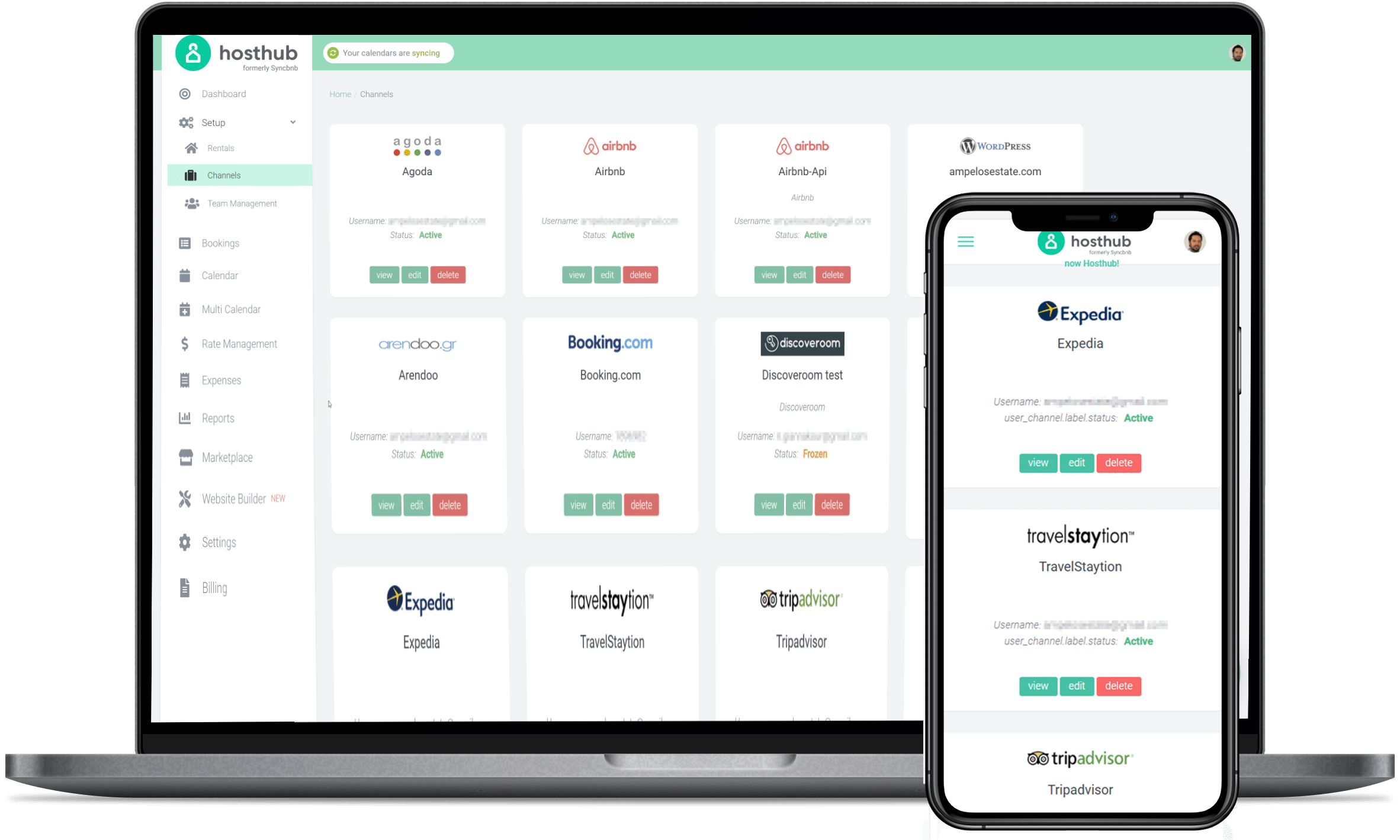 Channels View – See all your channels in one place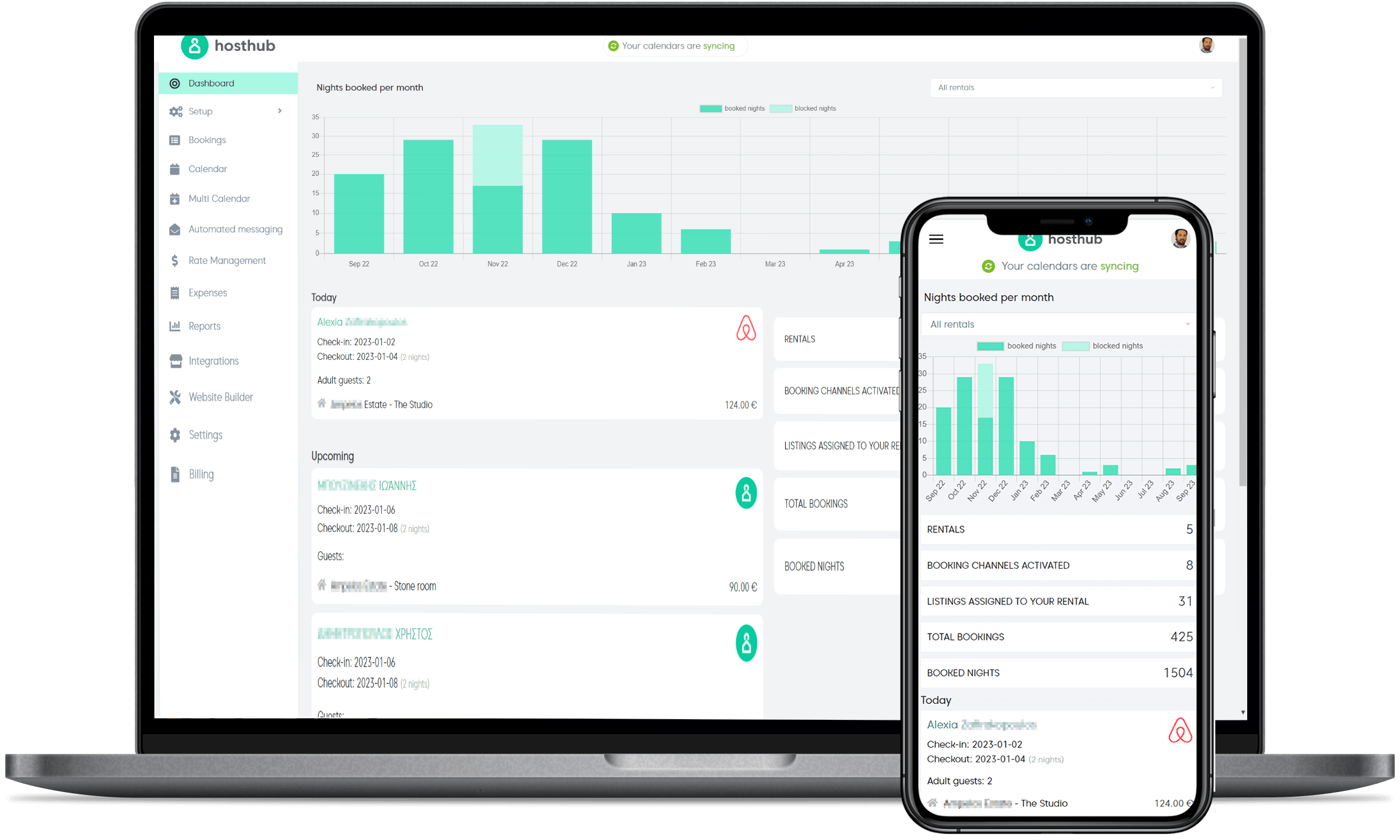 Dashboard View – All your upcoming bookings in one place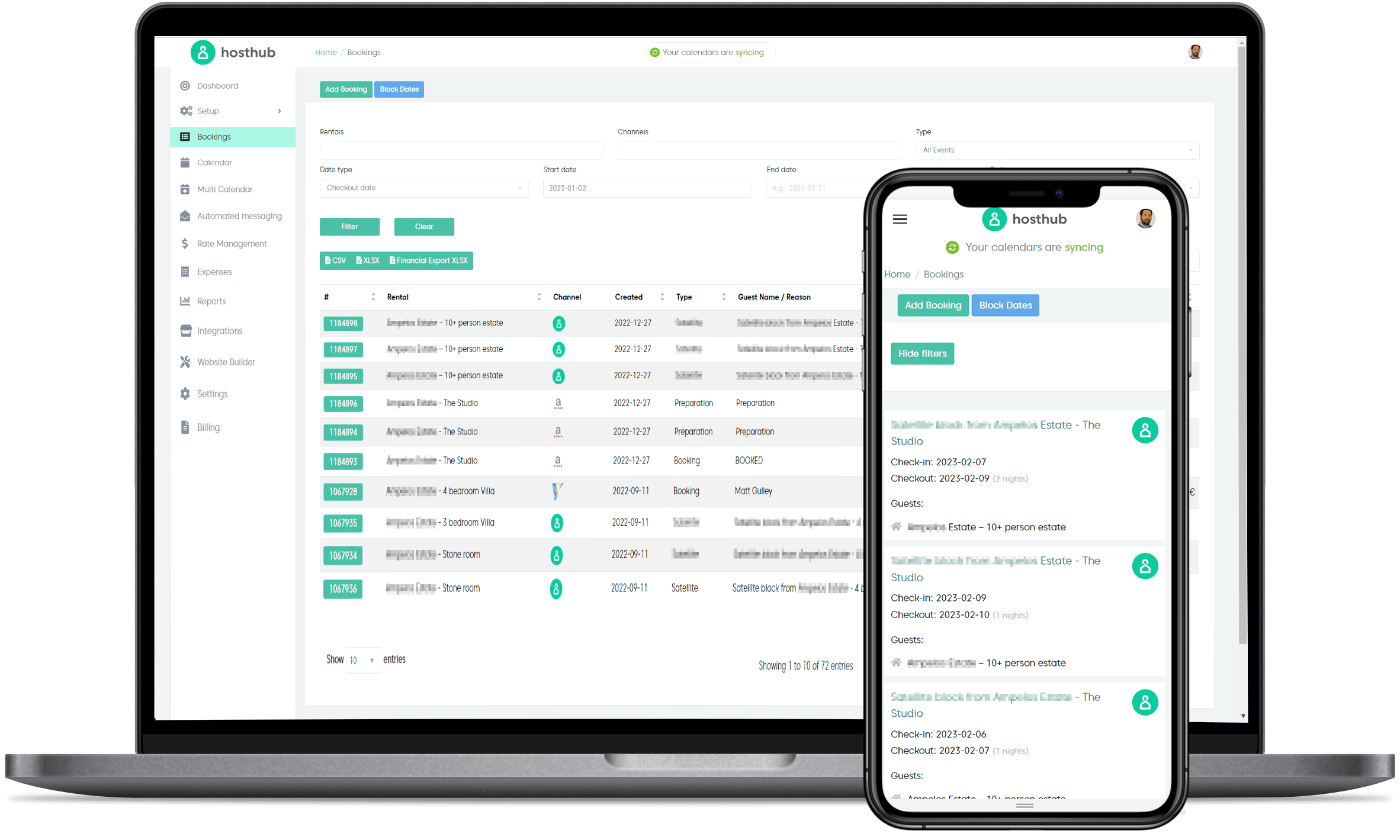 Bookings View – See all your bookings from all your properties in one place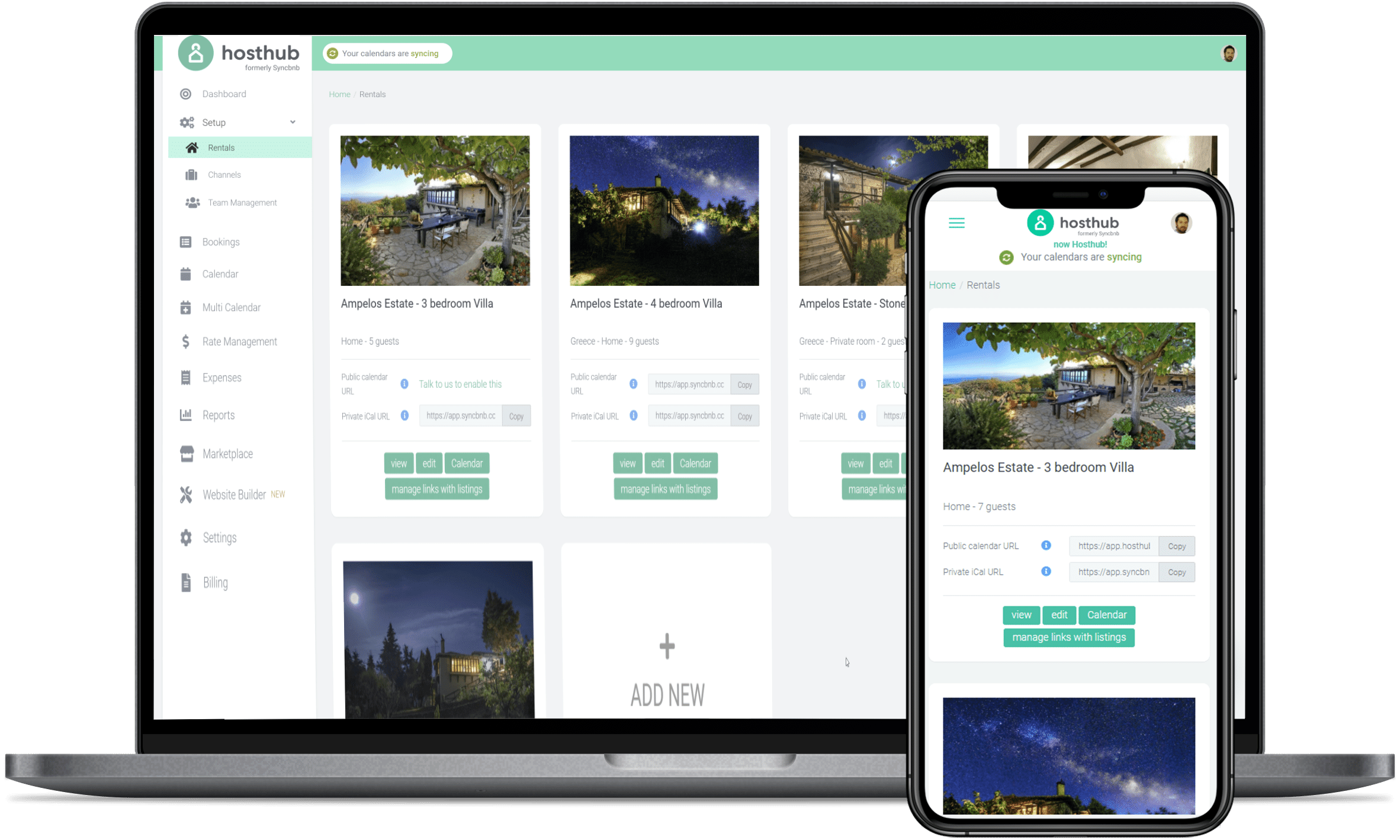 Rentals View – See all your rentals in one place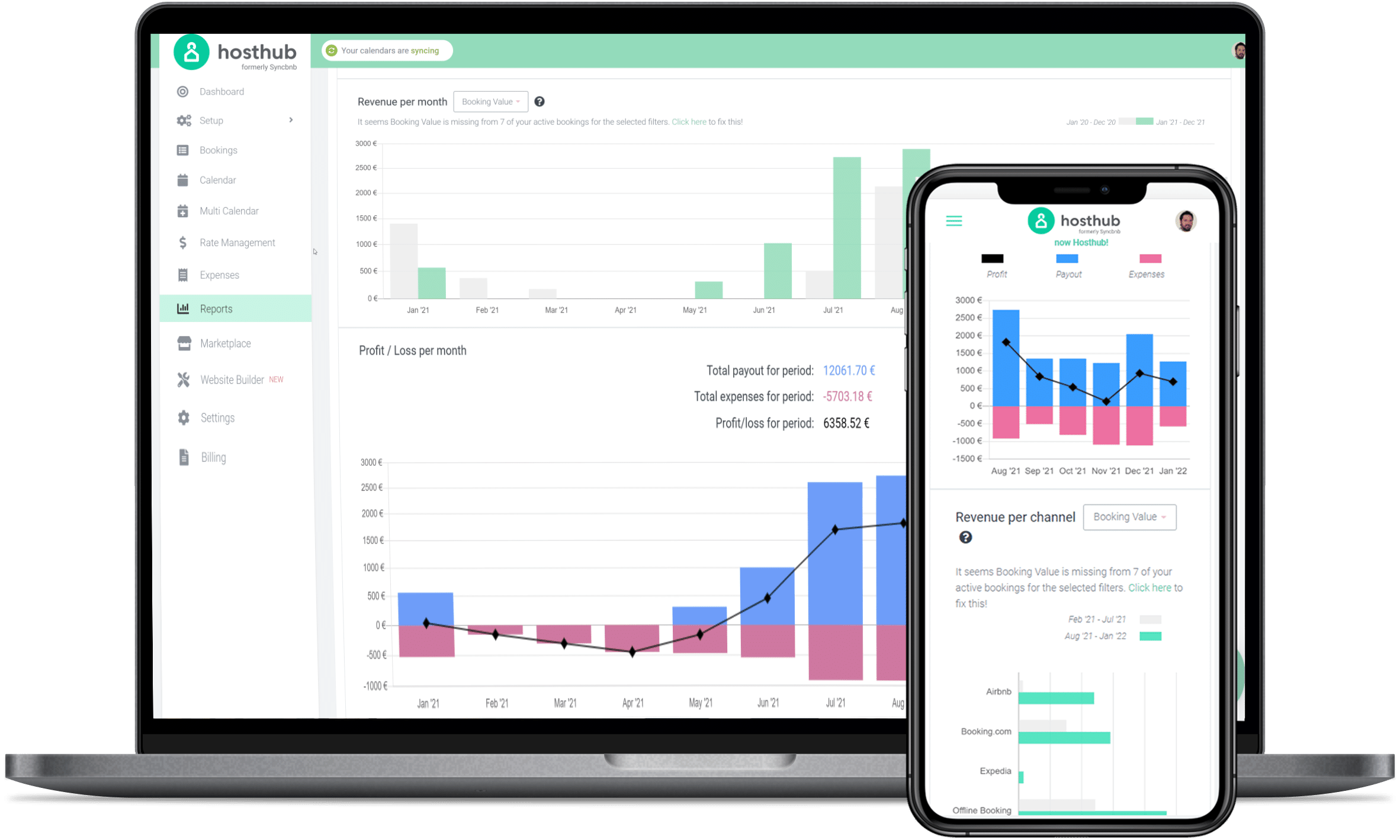 Reports View – See reports regarding your booked nights, your occupancy rate & your revenue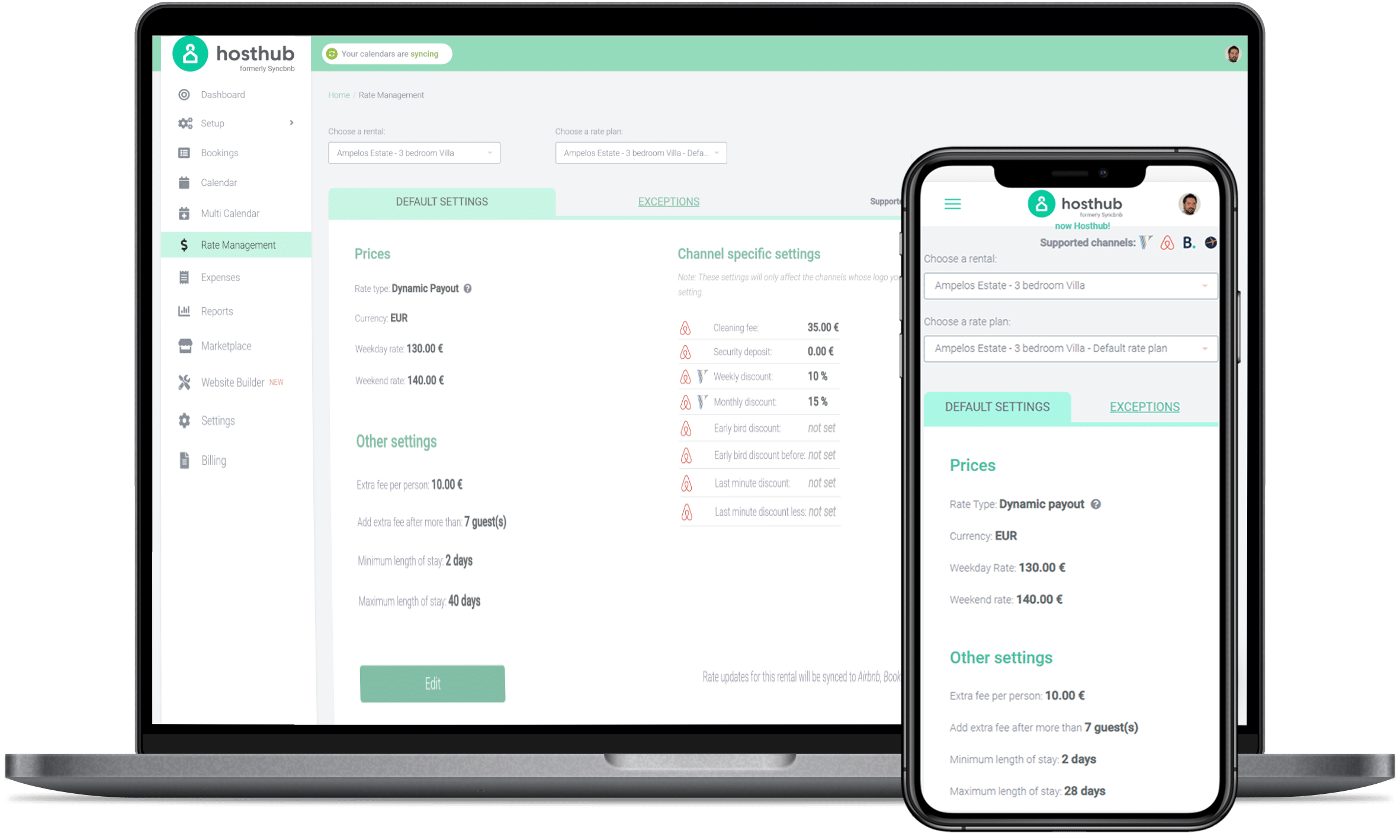 Rate Management View – Manage multiple rate plans for each channel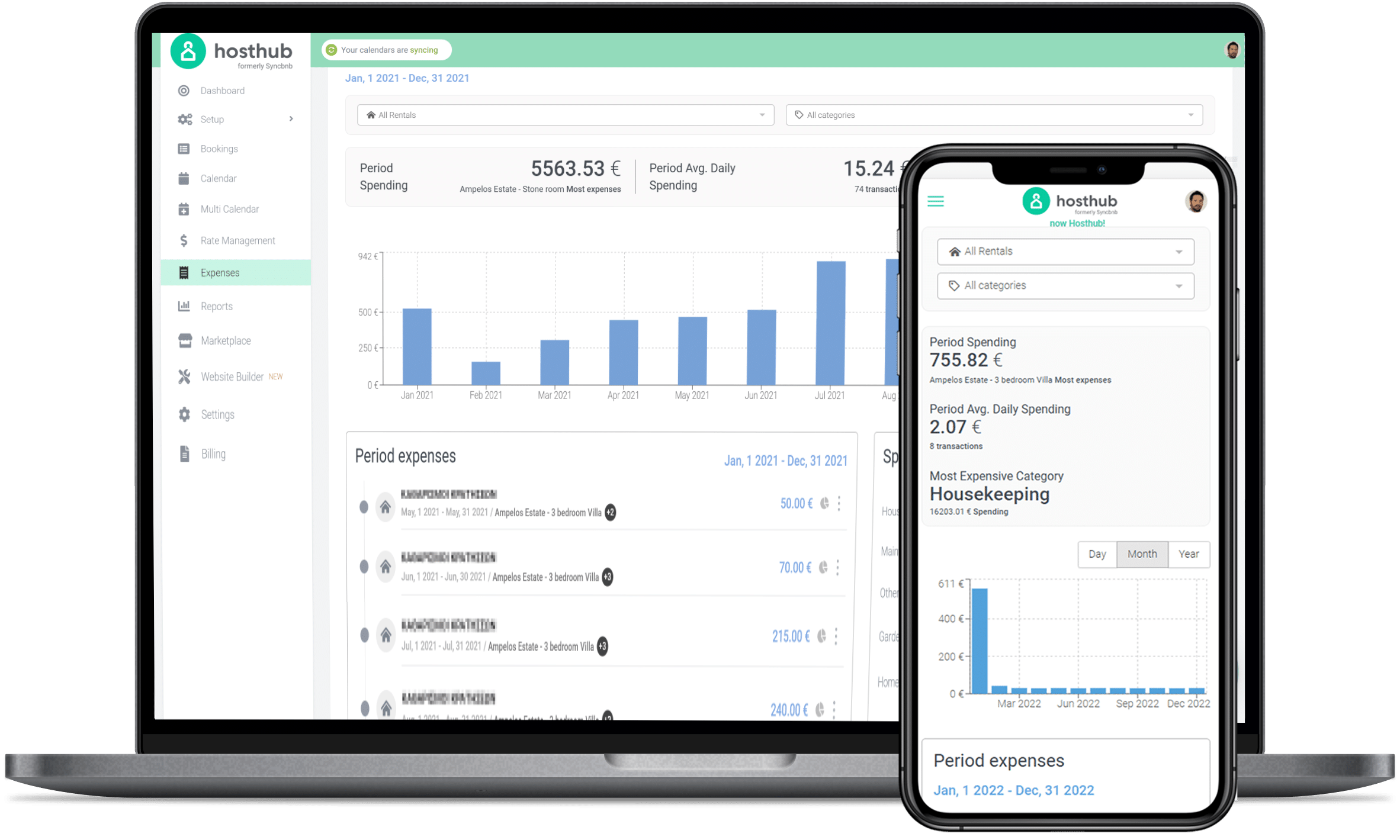 Expense Management View – Add and track all your property expenses
Why trust Hosthub's Property Management System?
Hosthub is a comprehensive property management system designed specifically for vacation and short-term rental hosts and managers
Efficient synchronization across channels
Hosthub's channel manager efficiently synchronizes calendars and rates across multiple rental channels like Airbnb, Vrbo, Booking, and others. This feature helps prevent double bookings and ensures accurate availability, which is crucial for maintaining a reliable and trustworthy service for hosts.
Automation of operational tasks
Hosthub automates various operational tasks, like team management, expense management, reports and charts, and automated messaging. This automation reduces the likelihood of human error and streamlines the rental process, making it more reliable and efficient.
Benefits of using Hosthub
Hosthub offers unprecedented peace of mind you will not find anywhere else!
Zero Double-Booking Guarantee
Whatever happens, we take care of it. If the double booking is our fault, we talk to the second guest, relocate him to a similar (or better) home & take care of any extra costs. Zero Double Booking Guarantee is only available for API connected channels.
Support for 200+ vacation rental channels
With over 200 supported channels, you'll get all the bookings you can handle. If you want to post your short term rental on more websites than you are listed today, we can do that for you.
24/7 support with an average response time under 5 minutes
Just call us anytime, 24/7 and 365 days a year, we would be happy to help!
With Hosthub, you get peace of mind above all!
Hosthub's PMS Features
Tools and features to make your life easier
Automated Messaging
Send out pre-written emails at specific intervals throughout the guest's booking journey. The emails can be customized by including reservation-specific details, like the guest and listing name, to make communication with your quests more personalized.
Unified Inbox
Unified Inbox is designed to significantly ease the communication process for hosts and managers working with multiple channels such as Airbnb, Booking.com, and others. Unified Inbox centralizes all channel guest communications and internal exchanges in a single, streamlined, and user-friendly hub within the Hosthub app.
Expense Management
Efficiently manage your property expenses by tracking them for each rental. With this system, you can easily oversee costs, allowing for more informed financial decisions in your property management.
Reports & Charts
Full reports regarding your total booked nights, your average nights per stay, your occupancy rate, and most importantly your revenue with filters per channel, per rental, custom date ranges, and more. These reports are constantly updated so that you have a clear image of your progress and plan your next moves.
Team Management
Give access to property owners, ground crew, accountants, business partners, and even your cleaning staff to view your listings with multiple levels of permissions. Choose the fields that will be visible to each one of them, improve your cooperation, and keep it professional!
30+ Integrations
With Hosthub's extensive suite of more than 30 integrations, you gain access to smart pricing, remote home management, noise alert systems, task and cleaning management, and much more, ensuring you have all the necessary tools for successful and efficient vacation rental management.
Sync your properties on 200+ channels