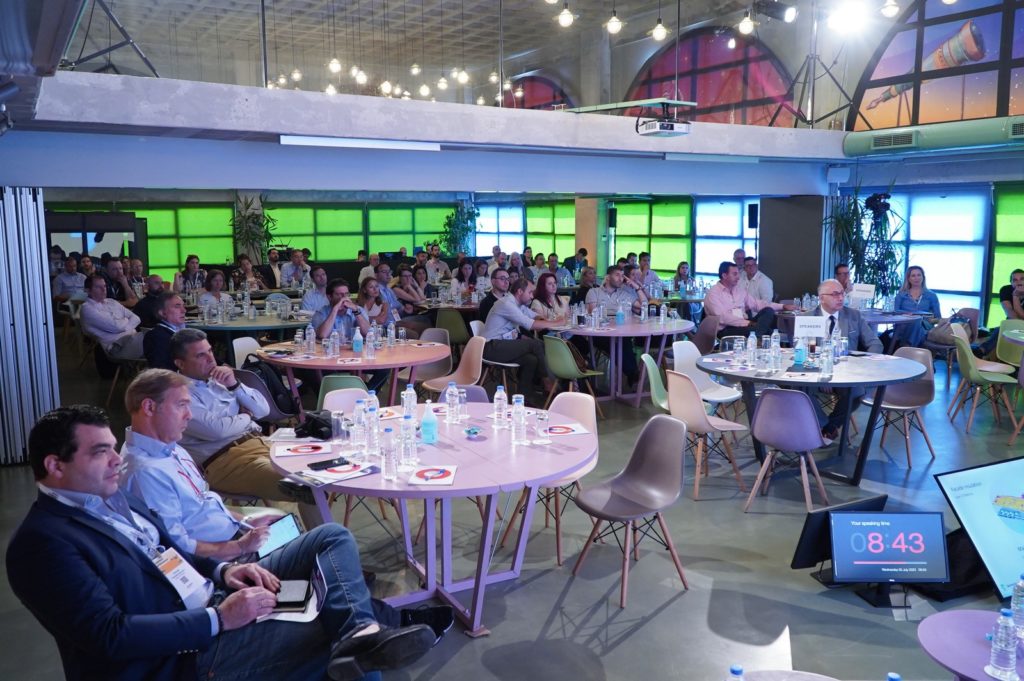 Hosthub proudly looks back on a monumental occasion for the property and technology sector in Greece: the 1st PropTech Conference, held on July 5th, 2023, in Athens. Orchestrated by BOUSSIAS, this event marked the inception of PropTech – an amalgamation of property and technology – in Greece.
Acknowledging the thought leaders of PropTech
We extend our gratitude to Julia Arlt from Parvanta, deemed the "Queen of PropTech in Europe", for her invaluable contribution. Thanks to Ivo van Breukelen, the esteemed sponsor and global PropTech connoisseur, whose keynote speech set the tone for the day.
The conference was envisioned by Dirk Paelinck, President of the EU PropTech Association, whose firm belief in PropTech's future and its imminent regulation by the EU laid the foundation for our discussions.
Konstantinos Kopanitsanos, President of The International Real Estate Federation in Greece, reiterated PropTech's permanence in revolutionizing real estate business models in light of global data.
Panel discussions: unpacking digitalization and forward-thinking
Two insightful panel discussions facilitated by Ioannis Ninos shed light on the digitalization of real estate. One, comprised of industry experts Paula Booras, Lefteris Potamianos, and Konstantinos Kopanitsanos, dove into the intricacies of PropTech in Greece. A notable mention was the repeated reference to the transformative efforts of former Minister Kyriakos Pierrakakis and Christina Tachiaou from Mindigital.
The second panel, aptly named 'Forward Thinkers', provided a thrilling perspective on accelerating PropTech adoption in Greece. David Hueso Gutiérrez, CEO of Spitogatos Insights, Luke Graham from Pi Labs, and Jennifer Harrison from the Proptech Association Australia enlightened us on best practices from Spain, Australia, and the UK.
A unique dialogue on PropTech's transformative effect on building valuation was initiated by the 'valuators', the specialists who provide the 'X-rays' of a building. Panos Charalambopoulos brilliantly moderated this thought-provoking conversation.
Investing in PropTech: The Greek perspective
Following a vibrant networking session, the second half of the conference kicked off with an overview of the Greek Startups Ecosystem by Michael Dritsas, CEO of Elevate Greece. His insights into 19 budding PropTech startups (including Hosthub) showcased the promising future of the industry in Greece.
In this framework, Alexander Caravitis, CEO & Co-founder of Hosthub presented how Hosthub is digitizing vacation rental management.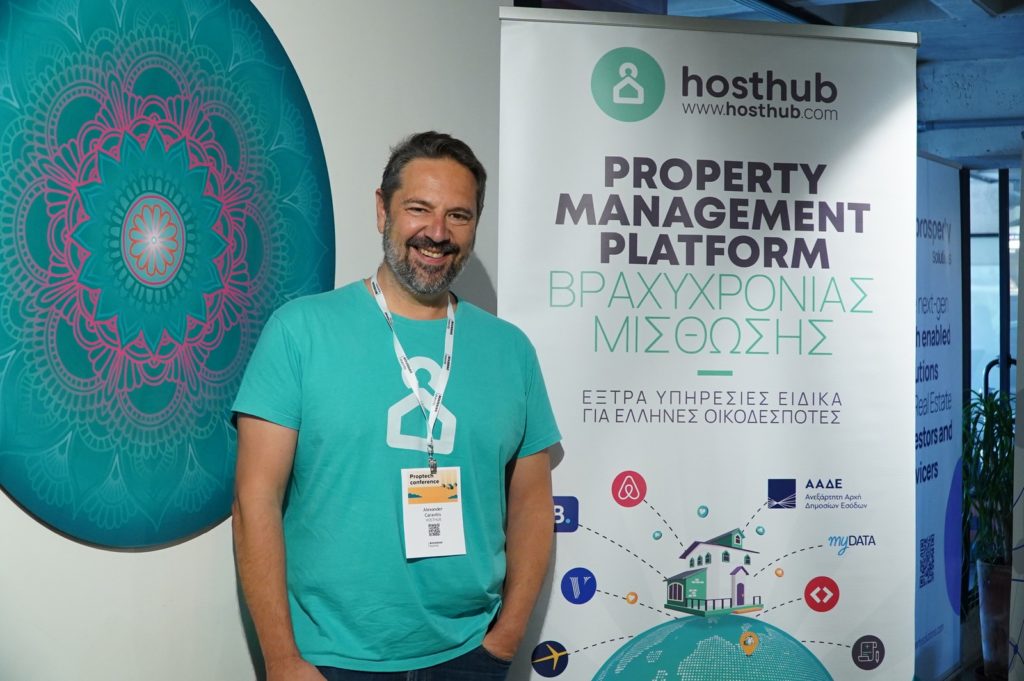 Miguel Nigorra Esteban, from Fifth Wall, delivered a compelling keynote speech on PropTech and participated in an enlightening fireside chat with Julia Arlt. Their exchange provided attendees with invaluable insights on kick-starting PropTech in Greece.
A riveting discussion on investing in PropTech in Greece rounded off the day. The Greek VC Ecosystem's top minds, including Myrto Papathanou, Katerina Pramatari, Spyros Arsenis, Sotirios Papantonopoulos – Mantopoulos, and George Saliaris-Fasseas, enlightened the audience with their knowledge and innovative approaches.
The conference wrapped up with a keynote speech by Michael Beckerman, who gave us a glimpse into CREtech in London and New York. Finally, Stratos Paradias, the President of POMIDA (Home Owners Association of Greece), emphasized the urgent need for regulation and the adoption of PropTech in Greece, particularly highlighting the immediate necessity of a centrally managed platform for student rentals.
Looking back, we're amazed at the depth and breadth of knowledge shared, ideas exchanged, and relationships built. This conference has set a solid foundation for the future of PropTech in Greece. We can't wait for what the 2nd PropTech Conference in 2024 will bring!