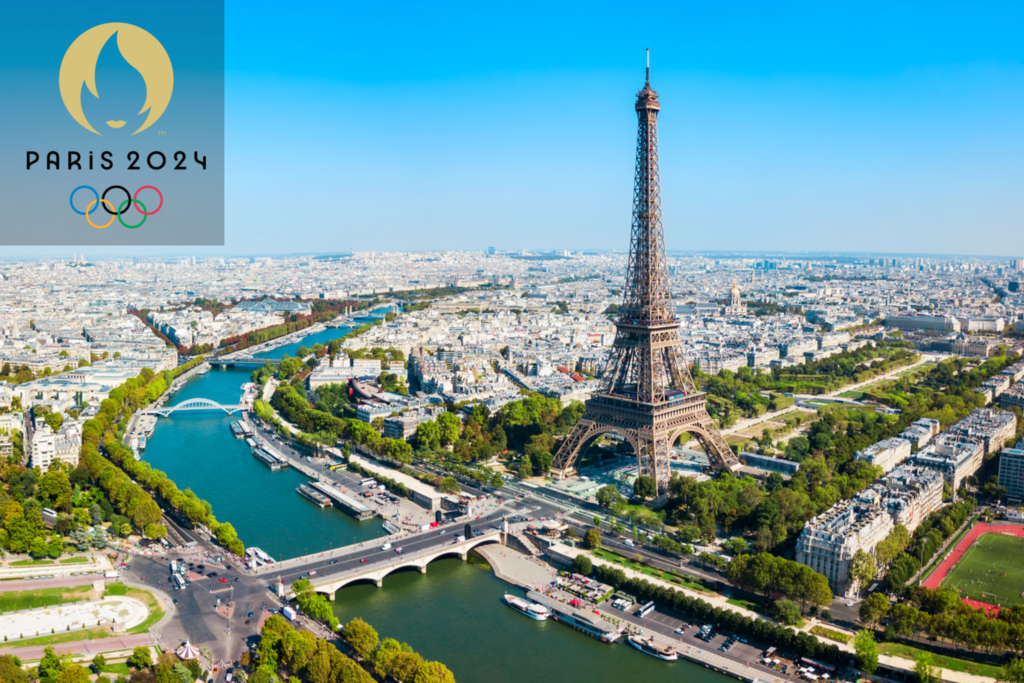 The 2024 Olympics in Paris are just around the corner, and with the world converging on the City of Lights, it's a golden opportunity for property owners and managers in France to maximize bookings and profits. New statistics from Airbnb reveal a marked surge in interest for accommodations in the Paris Region in anticipation of Paris 2024. Listings for this period in the Paris area have seen a staggering 10,000% rise in views compared to the same timeframe the previous year, attracting attention from both international and local travelers.
Recall the 2016 Rio Olympics, which attracted about 6.8 million travelers. Paris, being one of the world's premier destinations, is likely to surpass this. According to a study by Deloitte, hosts in the Paris Region could earn almost $2,140 USD (just under €2,000) by hosting during the Games.
However, success during these times isn't solely about having a vacant property. It involves grasping the current situation, fulfilling guest needs, and skillfully maneuvering through the rules and regulations.
We're here to guide you through this exciting time, providing tips and strategies to make your property the top pick for Olympic-goers. Let's dive in!
1. Understanding the Olympics schedule
The first step is to acquaint yourself with the Olympic schedule. This allows you to target specific days or events that may align with your property's unique selling points. For instance, if you're near a particular venue, market your property to those interested in events taking place there.
Additionally, the timing of events is crucial. Some sports, like the marathon or triathlon, will start early in the morning, which means guests may prioritize listings that offer a hassle-free, quick route to the starting point. Other events, like the swimming finals or basketball games, might go on till late at night. In such cases, guests will be looking for listings that are in safe neighborhoods with good public transport connectivity, even during late hours.
2. Know your audience
According to Airbnb, over 60% of travelers who've secured their Airbnb accommodations for the Paris 2024 Olympic Games are from neighboring European nations, while more than 20% hail from the US. Meanwhile, 15% of those bookings are by French nationals traveling within their country for the Games.
The leading five countries from which these bookings originate are:
-United States
-Germany
-United Kingdom
-France
-The Netherlands
3. Update your listing
Make sure your listing is fresh and updated:
Photos: Invest in professional photos showcasing your space. Highlight the features that travelers might be looking for, such as spacious living areas, a balcony with a view, or proximity to transport. Remember, travelers will be viewing multiple listings, so your photos need to stand out and encapsulate the comfort and convenience you offer.
Description: This is your chance to sell your space with words. Start with a captivating headline that immediately grabs attention. Then, move onto the details:
a. Olympic Focus: Clearly mention how close you are to Olympic venues. If you're a 10-minute metro ride away from the main stadium or a short walk to any training facilities, state that. It gives potential guests an idea of convenience.
b. Special Amenities: Will you be offering high-speed Wi-Fi, perfect for guests who might be working remotely? Do you have a large-screen TV for those who might want to catch up on other Olympic events after returning? Any Olympic-themed decorations or welcome kits? These details can make your listing more attractive.
c. Transportation: Paris is vast, and while the metro system is comprehensive, first-time visitors might be overwhelmed. Offer insights on the best ways to navigate from your property to Olympic venues. If there are bus stops, metro stations, or even bike rental points nearby, mention them. Highlighting the ease of movement can be a significant advantage.
d. Local Flavor: While the Olympics will be the main event, guests also want to experience Paris. Include details about nearby attractions, restaurants, cafes, or markets. If there's a famous bakery around the corner or a hidden gem of a park nearby, let them know.
4. Set competitive rates
While it's tempting to hike up your prices, remember guests have plenty of options. Instead, look at competitive listings in your area and set a rate that offers value. Think of packages or offers like a week-long stay discount. Here's a deeper dive into optimizing your pricing strategy for the Paris 2024 Olympics:
Market Research: Begin by scouting similar listings in your area. Platforms like Airbnb and Booking.com offer filters that can help you find properties similar to yours. Take note of their prices during the Olympic period. Are they offering any special deals or discounts? Remember, while the demand will be high, so will the supply. Being priced out of the market can leave your property vacant.
Value Proposition: Rather than just increasing your nightly rate, think about how you can add value to a guest's stay. For instance, could you offer a complimentary French breakfast? Or maybe a free shuttle service to the nearest metro station? Packages that combine lodging with added services can justify a higher rate and make guests feel they're getting more bang for their buck.
Dynamic Pricing: Consider adopting a dynamic pricing strategy. There are several tools and software, like Pricelabs, available that adjust your property's price based on real-time market demand, local events, and other factors. This ensures you're always priced competitively without underselling or overshooting the mark.
Long Stay Discounts: Anticipate that many guests will be in Paris for the entire duration of the Olympics. Offering discounts for longer stays can attract such guests. A 10% discount on stays longer than a week, for example, could seal the deal for someone contemplating a prolonged visit.
In essence, balance competitive rates with unique offers to stand out. Informed guests seek value, so ensure your pricing is both fair and appealing to be their top choice.
5. Familiarize yourself with the local regulations
Rental Duration: In Paris, you can rent your primary residence for 120 days a year. If your property is secondary, it needs to be registered with the city, and there's no fixed limit. But always stay updated with any Olympic-specific changes.
Tax Matters: You are obligated to collect a tourist tax. Fortunately, platforms like Airbnb may automatically collect and remit this on your behalf. Confirm this with your platforms.
Insurance: Ensure you have an appropriate insurance policy. This isn't just a smart move but can be a requirement.
Safety Standards: Adherence to safety norms is non-negotiable. Equip your property with smoke detectors and provide clear exit routes.
6. Offer Olympic perks
Make your property Olympic-ready:
Transport: Offer a guide on the quickest ways to get to different Olympic venues from your property. Perhaps even provide prepaid metro cards.
Amenities: Stock up on amenities like Wi-Fi, breakfast basics, and a coffee machine. Consider Olympic-themed freebies like maps, event schedules, or even French flags.
Local Partnerships: Collaborate with local businesses. Maybe a nearby cafe offers a discount to your guests, or a local tour guide provides special rates.
7. Enhance the guest experience
Remember, many visitors are first-timers in Paris:
Local Guide: Create a guidebook highlighting local restaurants, attractions, and hidden gems. This not only enhances their Olympic experience but their Paris experience too.
Be Available: Be ready to assist guests, answer queries, or address concerns. Quick responses and availability can earn you great reviews.
Flexible Check-in/out: Given the erratic schedules, a self-check-in option or flexible timings can be a huge advantage.
The Paris 2024 Olympics isn't just a spectacle of sporting prowess but a unique, time-sensitive opportunity for French property hosts to shine. With the world's eyes set on Paris, making your mark means more than just opening your doors – it's about blending local charm with world-class hospitality. As you navigate this busy period, keep in mind the essence of what travelers seek: comfort, convenience, and a touch of the extraordinary.
However, remember, post-Olympics, the impressions you leave will echo in the reviews and recommendations that come your way. It's an opportunity to not only capitalize on the influx of guests now but to build lasting relationships that could benefit your hosting business for years to come. In the spirit of the Olympics, let's aim for gold in hosting! Embrace the challenge, prepare meticulously, and let your hospitality be the memorable experience guests cherish amidst the excitement of the games.
Best of luck, and may your calendar be ever full!
Maria