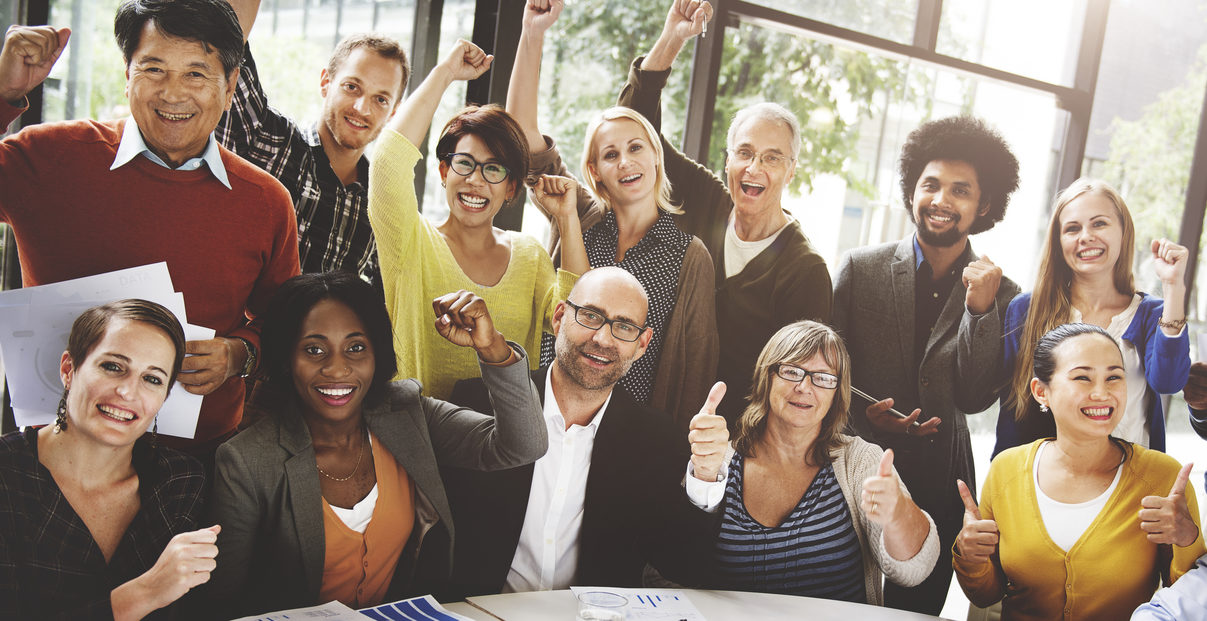 In an industry that's built on people and forging relationships, businesses like ours would be missing a trick by not leveraging partnerships. This is of course, for the greater good of  Hosthub's growing community; but also, for the greater good of the entire vacation rental landscape.
What is it they say? 'If everyone is moving forward together, then success takes care of itself'. The same concept applies in this instance. We've joined forces with some of the best software providers in the business, and are proud to be sharing snippets of it today.
Continue reading for bite-size intros of some of Hosthub's most powerful partnerships. You just might find an additional solution for your STR business… or you just might enjoy the next 10 minutes of learning (either way, you're in for a treat).
Cracking the industry code
With the astronomical growth of the vacation rental space, comes a plethora of software providers. Because of this, it's all too easy to get overwhelmed, especially when techie-terms are being thrown at you left, right, and centre.
So, before we delve into some of Hosthub's partnerships, it's worth outlining what these software providers actually do – in a language that won't force you to dig out your dictionaries. It's actually a lot simpler than what the 'gurus' make out. In fact, the key to understanding software solutions for the vacation rental industry is by beginning with the basics first.
The main purpose of software providers in our industry is to ensure the smooth and efficient running of vacation rental businesses, with the added benefit of bigger profit.
Thanks to what has seemed like a 'digital revolution' of late, our industry is fortunate to have a wide range of software providers to work (and improve their processes) with. These providers benefit various facets of vacation rental brands and include booking management and channel management solutions, cleaning and property care management solutions – right through to marketing software (automated messaging and brand communication, etc).
As the ultimate channel manager, Hosthub is always on the look-out for credible partners to help us serve our clients better. Let's dive right into who some of them are.
PriceLabs: Dynamic Pricing in-line with Real-Time Trends & Events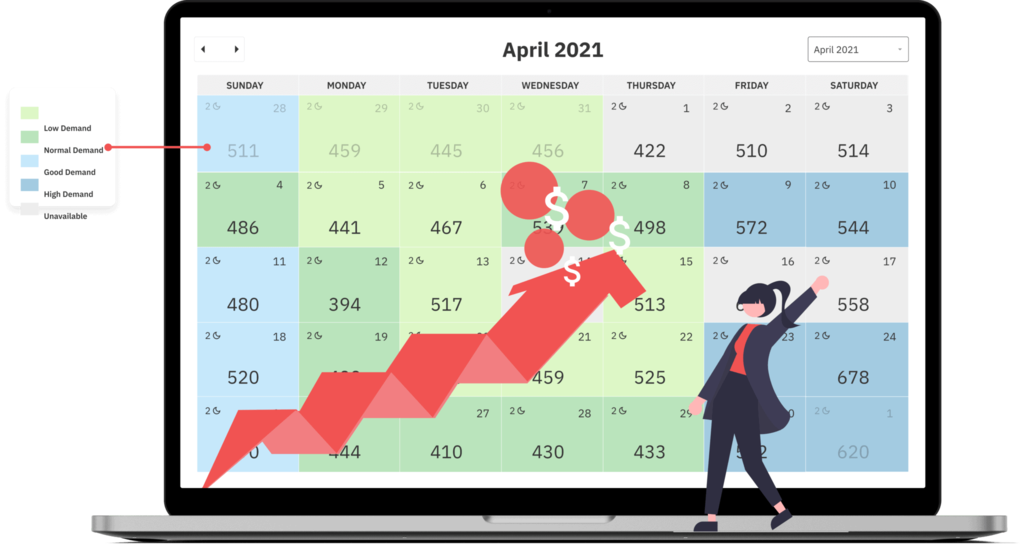 Headed up by a bonafide team with years of experience in revenue management, PriceLabs is the ultimate solution to help hosts maximize revenue (and save hours of manual labour in the process). This clever pricing tool identifies local trends, events, and guest data – to manage rates and pricing strategies, accordingly.
Users of PriceLabs can control its algorithm to fit their unique strategy and knowledge of the market. What's better, is that the software is available worldwide and smoothly integrates with Ηosthub Channel Manager.
PriceLabs automates pricing tasks which could easily eat up a massive chunk of a host's valuable time. Vacation rental businesses will never have to worry about missing out on peak periods (and leveraging them for profit) ever again.
Now, this brilliant partnership means that vacation rental hosts can maximize revenue with dynamic pricing and minimum stay restrictions thanks to PriceLabs, and then bring these optimized rates into Hosthub's database for distribution across all channels. Hosthub will continue to automatically sync and update hosts' rates (even while they sleep!), based on the recommendations from PriceLabs and market demand.
It's a win-win. And a hugely profitable one, at that. Plus, Hosthub users are entitled to a 25% discount for the first 3 months of service.
StayFi: Epic Wifi and Marketing Solutions for Vacation Rentals
Given that Wifi is a natural prerequisite for most vacation rental properties, StayFi serves a hugely valuable purpose (with several added benefits, as a result).
Users of StayFi can create a branded Wifi splash page – which is basically, the 'introductory page' that usually pops up when people log into a Wifi network. By creating a unique splash page, hosts can ensure that their brand will be remembered, rather than OTAs.
But the real excitement kicks in with StayFi's data collection feature. With this software, hosts can collect their guests' names, emails, phone numbers, and any other type of data they'd like (with the guests' permission) – something that they would not ordinarily be able to do when relying on controlling OTAs.
As we all know, data is practically gold dust for a vacation rental business – and with all the right guest information at hand, hosts can refine their marketing activity and increase the likelihood of more bookings.
So confident are we in StayFi's Wifi, data, and marketing solutions, that we've partnered up with this company to provide Hosthub users with 50% off their first 3 months of service. 
BnSellit: Where Booking Fees aren't the Only Source of Income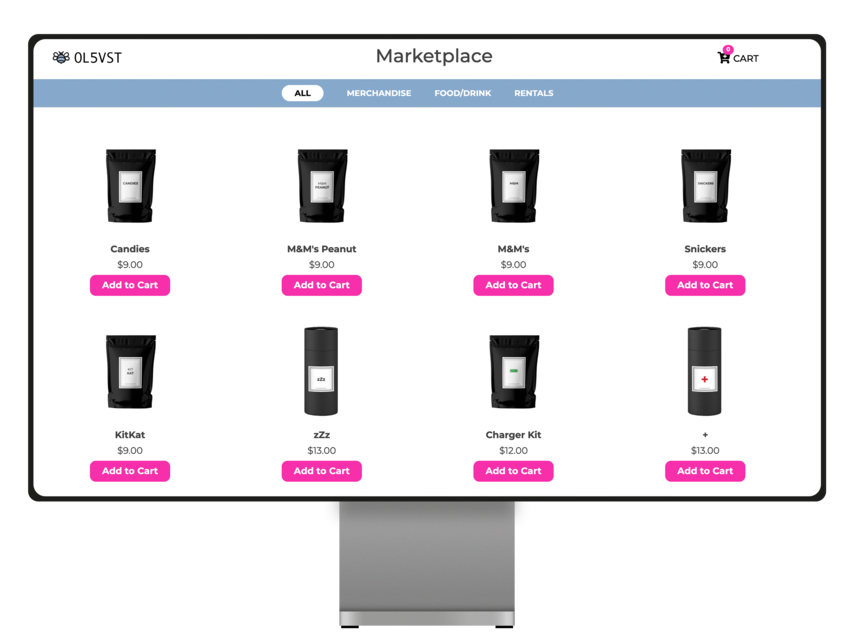 'There's more to earn from a vacation rental property than just booking income' says the team at BnSellit. Ultimately, this is a cool App that allows hosts to list items to their own marketplace, for guests to rent or purchase. Guests who purchase items can take them back home, immediately after their stay (no shipping fees, hurrah!).
The items can range from luxury toiletries to clothing, golf clubs, and even jet skis. BnSellit prides itself on the smooth usability of its App and that hosts can get paid as quickly as 48 hours after each successful transaction. This is a unique way of making more money per vacation rental booking while offering an added service to guests.
Think about it, how many times have you stayed at a vacation rental property and really liked the look of its ornaments or memorabilia? BnSellit is providing a fun solution to a clear guest 'want' – and we're excited to have partnered up with the team.
Thanks to this partnership, Hosthub customers can download the BnSellit App and receive an exclusive special offer (transaction fee reduction from 18% to 12%). Then, it's down to the thrill of creating a unique marketplace and significantly increasing booking income.
PropertyCare.com: A Platform for Housekeeping, Property Maintenance, and Guest Communication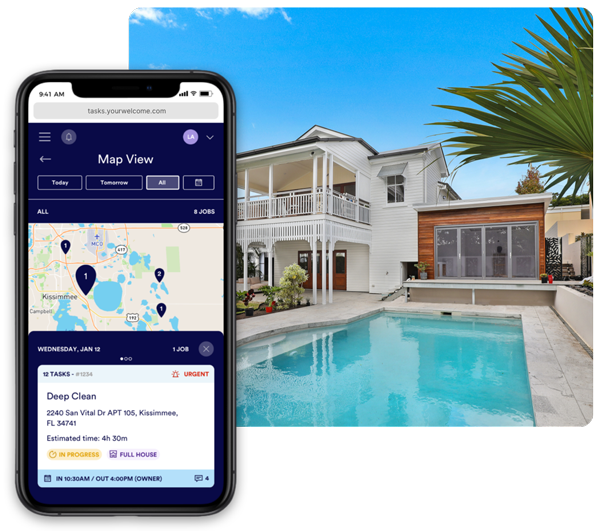 An award-winning platform that unifies property care, guest management, and selling services. PropertyCare is powered by YourWelcome and manages all maintenance tasks for hosts, while also allowing them to communicate and 'up-sell' to guests via email and SMS.
The key features that PropertyCare offers, includes a housekeeping and maintenance platform, a cleaner and maintenance web App, guest ID aggregation and verification, distribution of rental agreements, unified inbox, automated SMS, and guest email communications.
Inception of this platform came about when the creators noticed huge market potential for in-room digital tablets for task and cleaner management. The price of this software has been deliberately set to cater to both vacation rental startups and large property managers – so we can expect exponential growth from the team. (And a more well-functioning industry, all round!).
Customers of  Hosthub can now benefit from Property Care's sleek features toο with just $2 per property, per month.
Swikly: Guaranteed Protection of Security Deposits, Online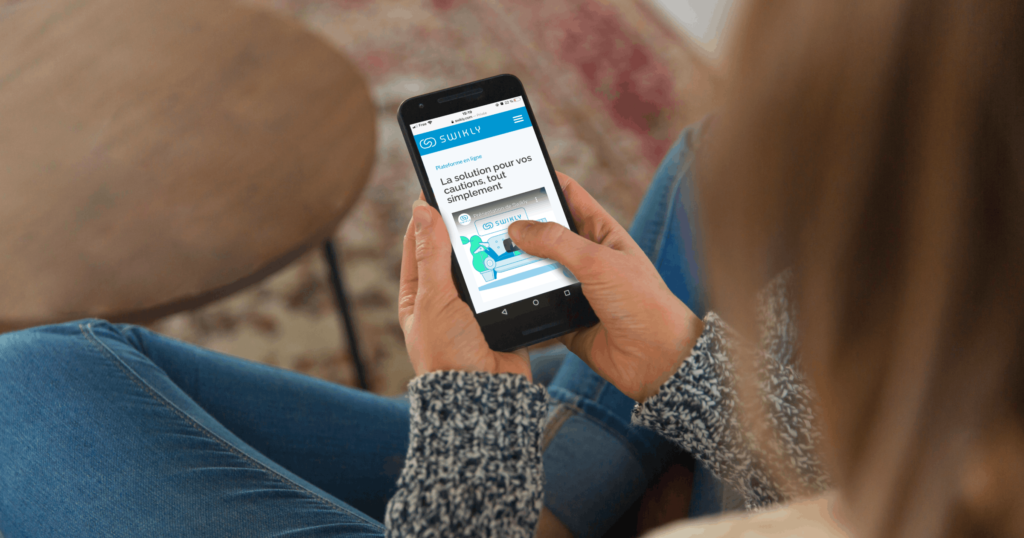 As the quirky brand name suggests, Swikly promises to protect security deposits, 'quite simply!'
With this software, vacation rental hosts can safeguard their properties with an online security deposit, without the hassles of 'traditional practices'. (Such as manual cash and receipt handling).
Rather shrewdly, Swikly has invented 'The Swink', which is a neat banking transaction that secures a vacation rental reservation with an online deposit. It is created with a credit card imprint which is required to be entered by users on a secure form – which can remain secure for a few hours, or even up to several months. What's best, is that these 'secured amounts' are neither blocked nor debited from the cardholder's account.
Swikly integrates with multiple PMS and channel managers like Hosthub, allowing the easy automation of security deposit requests, and peace of mind all-round. Currently, Hosthub customers are being offered 1% + 0.23$, before tax -as opposed to the standard rate of 1.80%, thanks to our partnership.
Radefy: Managing Guest Access to Properties, from Anywhere in the World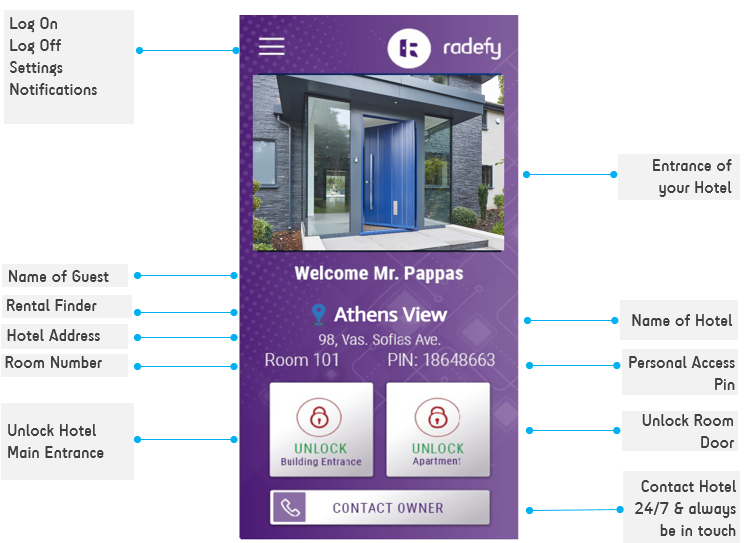 An innovative software platform that allows its users to take full control of who is accessing their vacation rental properties (and when).
Not only do Radefy's Cloud-based smart locks make the check-in process smoother for guests, they allow property hosts to monitor access, as well as schedule it for certain members of staff (such as the cleaning team). This smart lock management platform also allows hosts to add or revoke access to properties remotely – for ultimate peace of mind and efficiency. Arguably, the two most important qualities for a vacation rental business; it's no wonder that this business is already taking the industry by storm.
Hosthub customers who also choose to invest in Radefy's software service(s), are entitled to a 30% discount on all products & services available on Radefy's e-shop.
Together, we grow – and fuel the vacation rental industry
Hosthub's new partners prove the incredible potential of growth in the vacation rental industry, that is both profitable and purpose-filled. Our partnerships benefit both hosts and their valued guests; and that's where the real magic lies.
Frankly, with so many partnership offers at-hand, there's no better time to join the Hosthub community and take full advantage of our marketplace. We add new partners to our marketplace every week, to help make the vacation rental landscape a place where we can all grow and flourish, collectively.
Stay updated on all our partners' news and goings-on, directly on the public marketplace: https://www.hosthub.com/partners/