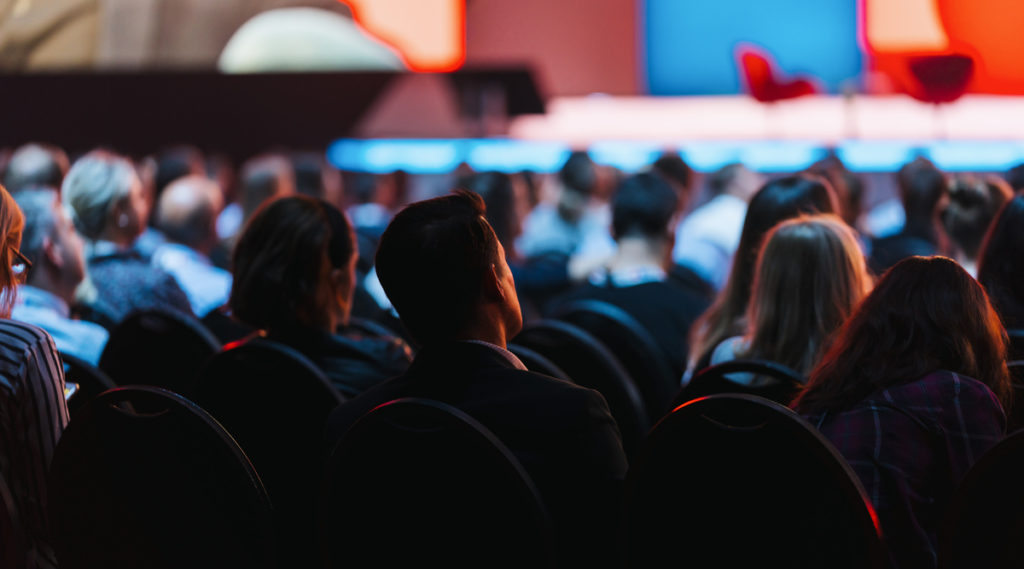 In any industry, it's always nice to combine work and play sometimes. Enter: the conference. Conferences provide a way to travel and experience a new city, network for your job, and learn new information and skills that can help you be more successful. Believe it or not, the short-term rental industry has these, too!
There are a ton of exciting conferences all over the world that vacation rental property managers can attend, each with their own focus and purpose. If you're just learning about this, check out our recommendations for the top 9 short-term rental conferences you should attend in 2023.
ShortStay Greece Conference
Date/Location: February 18-19, Athens, Greece
Website: https://shortstayconference.gr/
The Short Stay Greece Conference is a must-attend event for anyone in the hospitality industry interested in the thriving short-term rental market in Greece. The conference offers a unique opportunity to network with peers, learn about the latest industry trends, and gain valuable insights from experts in the field. Attendees will have the chance to attend workshops and panel discussions on topics such as marketing strategies, regulatory issues, and the future of the short-term rental market. Whether you are a property owner, property manager, or service provider, the Short Stay Greece Conference is an excellent opportunity to expand your knowledge and grow your business.
The annual conference takes place in beautiful and historical Athens, with the Grand Sponsor of Hosthub. Geared more specifically toward those in the Greek rental industry, it will be full of presentations from leading experts, workshops, new products, and over 700 attendees that will have the opportunity to network and learn from each other.
Level Up Your Listing Summit
Date/Location: February 27-March 1, Scottsdale, Arizona
Website: https://www.levelupyourlistingsummit.com/
This brand-new women's summit will be a great place for hosts of all experience levels. They expect over 350 attendees and have several prominent speakers planned, including April Brown from "Motel Makeover," Natalie Palmer of Airbnb Superhost fame, and Tatianna Taylor-Tait, the designer and STR coach! The summits will have topics based around design, hospitality, and various other topics, and it will indeed have plenty of fun! When you're not actively at the conference, there are plenty of places to explore in the Scottsdale area.
VRMA Spring Forum
Date/Location: March 6-7, Kansas City, Missouri
Website: https://www.vrma.org/page/2023-spring-forum
Chock-full of interactive workshops and exhibitions, this conference offers an engaging and educational environment for the anticipated 700+ attendees. You will have access to speakers from various companies that will inspire you with their talks. There will be vacation rental professionals from all over the country in attendance and several networking events to create some new connections.
STR Wealth Conference
Date/Location: March 20-22, Nashville, Tennessee
Website: https://strwealthconference.com/
This conference describes itself as an "immersive 3-day journey" for its attendees. Its main goal is to leave you inspired and motivated through various networking sessions, guest speakers (including Keynote Speaker Mike Michalowicz), and learning workshops. No matter where you are in your hosting journey, this conference teaches you something new to help you reach your goals! Not to mention that the city of Nashville itself has an amazing energy to be immersed in.
Short Stay Summit
Date/Location: April 27th, London, UK
Website: https://www.shortstaysummit.org/about/
Organized by a small group of industry associations, this year's theme has been announced as "Maximizing Opportunities." The main focus of this conference is educating property managers and owners about the latest in tech, tools, and skillsets. These educational talks will give you the information you need to provide your guests with the highest level of experience during their stay. Attendees will learn many new skills from workshops to vendor exhibitions in a fun and supportive environment.
Vitur Summit
Date/Location: May 10-12, Malaga, Costa Del Sol (Spain)
Website: https://www.vitursummit.com/
Vitur Summit is the must-attend event for professionals working in short-term rentals, serviced apartments, and alternative accommodations. This annual conference brings together industry experts from around the world to collaborate and strategize. At Vitur Summit, individuals, companies, and technology intersect to address industry challenges and opportunities, sparking innovative ideas that lead to real change.
The goal of Vitur Summit is to create a thriving short-term rental ecosystem where fresh ideas and best practices can flourish and shape the future of the industry. The Vitur Summit provides a space for the European short-term rental sector to connect and learn. It establishes a supportive network for professionals to come together and share timely, practical, and inspirational knowledge, which is critical for shaping the future of the industry.
Vitur Summit gathers property managers, owners of short-term rentals, and serviced apartments, as well as affiliated businesses and associations to learn, engage in conversation, share insights, and celebrate the dynamic market of Europe.
Scale Rentals Show
Date/Location: May 17-19, Barcelona, Spain
Website: https://scalerentals.show/
If you are a short-term rental property manager with at least 25 properties (and looking to add more), this is the conference for you. This conference focuses on things like profitability, property acquisition, exit strategies, etc. The team putting this event together has set up workshops, interactive sessions, expert speakers, and other opportunities to network and communicate with industry leaders. Geared toward property management companies, this event helps attendees scale up their businesses. You'll also get to explore this historic city in your free time if you so choose.
DARM Vacation Rental Data and Revenue Management Conference
Date/Location: August 8-10, Nashville, Tennessee
Website: https://vrdarm.com/
Understanding data and revenue management is something huge to focus on in the coming year. This conference is the place to be if this is something you want to learn about. With sessions on Distribution and Marketing, Advanced Revenue Management, Technology, and Data, just to name a few, you will learn how to track and manage key performance indicators and optimize your business's marketing and pricing strategies. If dealing with numbers and statistics is your cup of tea, then this conference is the perfect place for you. Although running a vacation rental business is primarily customer service, knowing how the numbers work is just as important.
Vacation Rental World Summit
Date/Location: November 3-4, Barcelona, Spain
Website: https://vacationrentalworldsummit.com/
Lastly, we're back in beautiful Barcelona for one of the largest events for vacation rental pros. This summit is a huge networking event that helps attendees increase their bookings, find ways to streamline their processes and boost the income that their properties make. With industry leaders, top service providers, and other professionals like you, you will participate in panel discussions and roundtables to help get into support and networking. In addition, the presentations and intensive training sessions here will put you on the path to success, so don't miss out.
As you can see, there are a wide array of conferences for short-term rental property owners/managers to attend. These events help you get involved in a new way with others in the industry and provide training to level up your vacation rental skills. No matter where you are in your vacation property journey, brand new, or a settled pro, there is something new to learn and connections to make. Some of these conferences also give you an excuse to travel to a new country, so take full advantage of what the industry provides when it comes to these events. Check out these short-term rental conferences and see if any of them spark your interest!