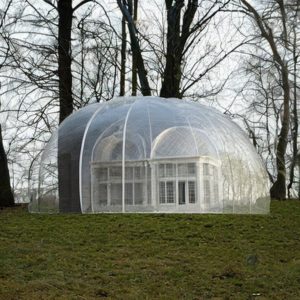 As a vacation rental host, one of your greatest fears is property damage and liability from 3rd parties. To address this, many vacation rental platforms have introduced host insurance programs to protect hosts from property damage and liability claims. In this blog post, we will explore some of the popular vacation rental platforms that offer host insurance programs, along with their pros and cons.
Airbnb
Airbnb is arguably the most popular vacation rental platform, and it also offers the best host insurance program currently available. Airbnb's Aircover program is included for free with every booking, and it includes Guest identity verification, Reservation screening, $3M damage protection and $1M liability insurance. More specifically, Airbnb provides a comprehensive verification system that confirms the identity of guests who book on the platform by checking details such as name, address, government ID, and more. Their proprietary technology analyzes hundreds of factors in each reservation and blocks certain bookings that show a high risk for disruptive parties and property damage. Additionally, Airbnb provides $3M damage protection that reimburses hosts for damage caused by guests, including specialized protections for art, valuables, autos, boats, pet damage, income loss, and deep cleaning. The platform also offers $1M liability insurance that protects hosts in the event a guest gets hurt or their belongings are damaged or stolen. Lastly, Airbnb provides a 24-hour safety line that offers one-tap access to specially-trained safety agents for guests who feel unsafe.
Source: https://www.airbnb.com/host/homes (scroll down to Aircover for Hosts)
Vrbo
Vrbo offers homeowners and property managers $1 million in primary liability coverage for all stays processed online through Vrbo checkout, providing them with protection against claims made against them if a traveler is accidentally injured or if a traveler accidentally damages a third party's property while staying in their rental property. The program provides coverage for claims made against homeowners and property managers for up to $1 million dollars per property, per policy year.
Homeowners and property managers can benefit from the program if they do not already have a liability policy. The policy responds first if a claim is made against the homeowner or property manager. If they already have a liability policy, both policies will contribute if a claim is made. The program is global and provides protection for reservations processed worldwide through Vrbo checkout, regardless of where the property is located.
While Vrbo's $1 million liability insurance program offers protection against traveler injury claims and property damage claims made against homeowners and property managers, it does not cover damage caused by a traveler to their own property. Proper Insurance, Vrbo's preferred comprehensive home insurance vendor in the U.S., offers coverage for all stays within a vacation rental property, regardless of the source of the booking or how the reservation was processed. Proper Insurance provides coverage for damage from renters, damage from natural disasters, loss of income, and liability.
Source: https://www.vrbo.com/l/liability-insurance/
Booking.com
Partner Liability Insurance is a program offered by Booking.com that provides protection to property owners and managers against liability claims from guests and neighbors up to €1,000,000 for every reservation. This coverage is provided at no additional cost to partners and their commission fees will not go up because of the program. The program offers primary insurance, which means it responds first if something goes wrong and will be the first to respond to a claim.
All of a partner's eligible home-like properties are enrolled in the program automatically, and their Booking.com reservations are covered. This coverage is provided by major insurance companies around the world to protect partners against unexpected events.
The program covers third-party lawsuits or liability claims for bodily injury or property damage incurred during the dates of a reservation made through Booking.com. It protects partners against third-party liability claims for incidents such as bodily injury or third-party property damage. However, damage and/or harm caused by pets, your own personal injury, damage or injury from something done intentionally, and your own personal property are not covered under the program.
Partner Liability Insurance is not a replacement for homeowners' insurance policies. If partners already have a liability policy for their property, they can consider this to be additional coverage on top of what they have. Zurich Insurance plc, a global insurance company, provides the coverage and indemnity to partners.
Source: https://join.booking.com/partner-liability-insurance/index.html
TripAdvisor/Flipkey
TripAdvisor Rentals doesn't provide any form of insurance to homeowners renting out their properties. As a host, it's important to have adequate insurance coverage for your property, especially if you're renting it out as a vacation rental. It's recommended that hosts review their policies with their insurance carriers to make sure they have sufficient coverage for their specific needs, including public liability, accidental damage, and loss of rent. The type of insurance needed for vacation rentals may differ from standard homeowner's insurance, so it's important to confirm with your carrier. Guests are advised to purchase their own travel insurance when booking a rental, as TripAdvisor's Payment Protection policy only covers payments made through the platform and not separate travel purchases such as flights.
Source: https://helpcenter.flipkey.com/articles/FAQ/What-do-I-need-to-know-about-home-property-insurance
Besides programs offered by OTAs, there are multiple vacation rental insurance providers that can cover damages or liability regardless of where the booking originated from, and they also cover direct bookings. We'll cover them all in our article next week titled "The most popular vacation rental insurance providers for stress free hosting"
In conclusion, many vacation rental platforms offer host insurance programs to protect hosts from property damage and liability claims. While the coverage provided by these programs may not be enough to cover all potential damages or liabilities, they offer some level of protection to hosts. When choosing a vacation rental platform, it is important to consider the extent of coverage provided, any fees associated with coverage, and the platform's vacation rental offerings. By understanding the pros and cons of each platform's host insurance program, hosts can make an informed decision about which platform to use for their vacation rental.