Millions of vacation rental property owners around the world are constantly trying to increase their bookings and revenue. Some of them succeed, some not.
But what's the secret recipe? Why do some hosts make it and some don't?
To answer the question above we first need to have a look at the top 6 ways of increasing bookings your bookings in order of importance and effectiveness based on the latest global surveys and research
List your properties on multiple channels
Lower your prices
Get better reviews
Create your own website to offer direct bookings and promote it online (Facebook, Google Adwords, banner ads, etc)
Improve your listing (better photos, better descriptions, etc)
Add more amenities and facilities (disabled access, baby crib, child chair, washing machine, etc)
Of all the methods above, the first one (List your properties on multiple channels) offers by far the best result to effort ratio since you can easily add your property on any new channel in under an hour (eg Airbnb, Booking.com, HomeAway, Tripadvisor, Expedia, Wimdu, etc) and start accepting new bookings right away. Channels usually promote new listings so it's not unusual to get some new bookings even on day one! Research has shown that by listing on multiple channels we can increase our revenue by 2.2 times on average, which is a much greater revenue increase than any other method out there!
However, there's a catch!
Every time you get a new booking from any of your channels, you have to make sure you update all the calendars on all the other channels so that you don't get any double bookings. Double bookings are one of the worst things that can happen to a host because she has to cancel one of the 2 reservations which means having to relocate the second customer, getting a bad review, and being penalized by the channels which result in fewer bookings in the next months – and no-one wants that!
Thankfully, Hosthub is here to save the day!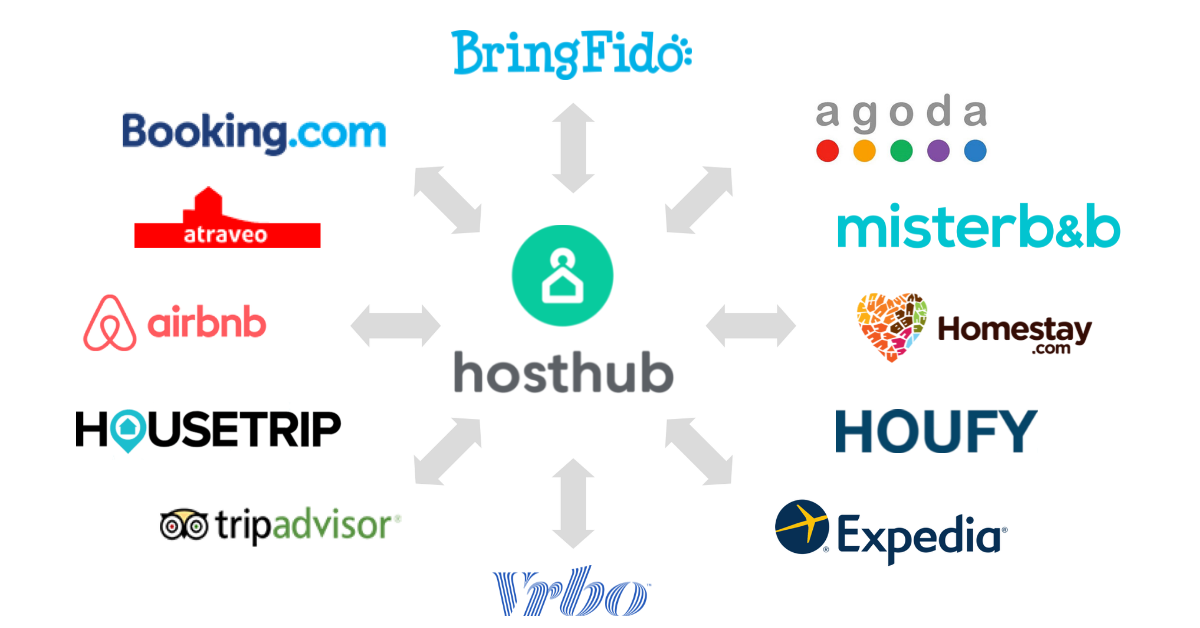 Hosthub uses advanced technology and quality assurance to make sure all your calendars are synchronized in real-time so that you never get a double booking. In fact, Hosthub is the only channel manager in the world that offers Zero Double Booking Guarantee! Coupled with 24/7 customer support via phone and live chat and 200+ channel support, there is now no reason not to list on any channel you like and start increasing your bookings and revenue.