Rental Relations
Rental relations are available on Hosthub and you can link them easily without any confusion.
1. Clone relation: In case you have the same property listed twice on the same channel (Airbnb-linked listings for example).
2. Parent-Child relation: In case you rent multiple rooms in a house separately as well as the house as a whole. Just define which rental is a "child" of which.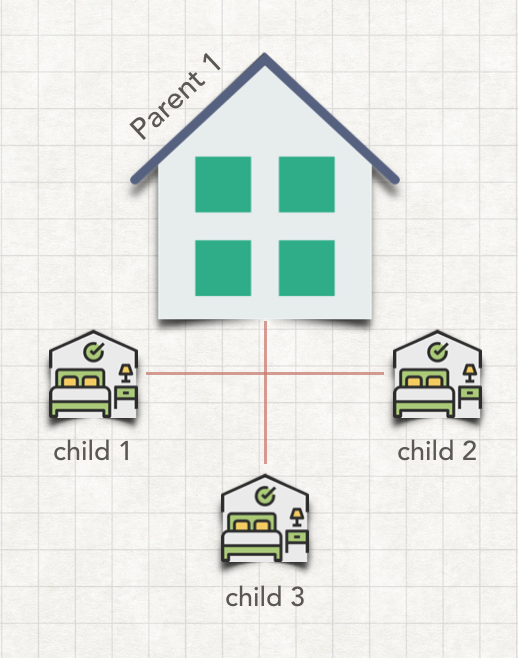 If you want to set rental relations go to Setup > Rentals > Click on the image or the name of the rental that you want to create a relation > Then click on Relations.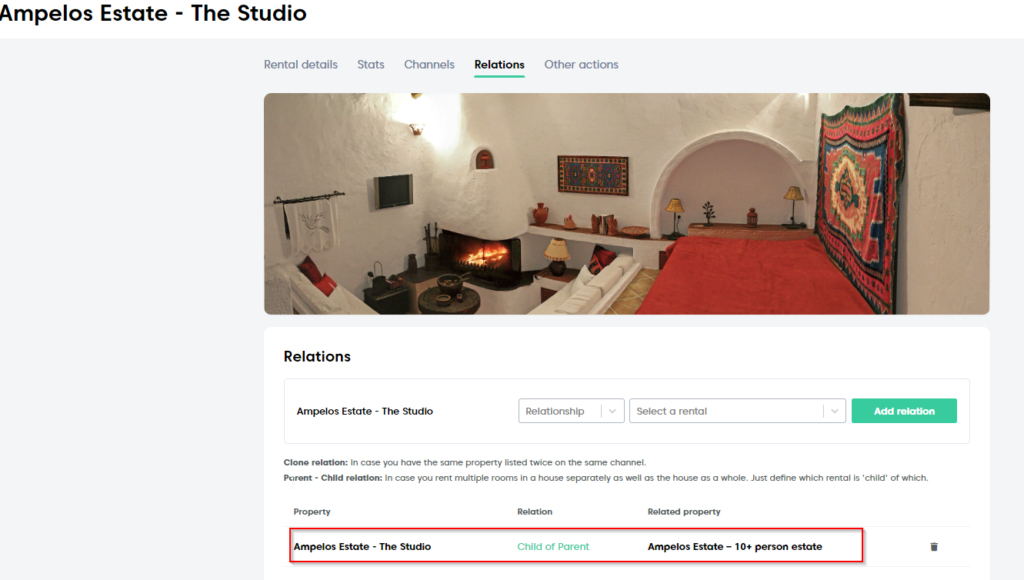 If you have any questions about this topic, let us know via live chat so we can assist you rapidly.
*Pricing: All users will get a 50% discount on each "child" rental. Once you have completed setting up your rental relations, please contact our support team to ask for the discount.