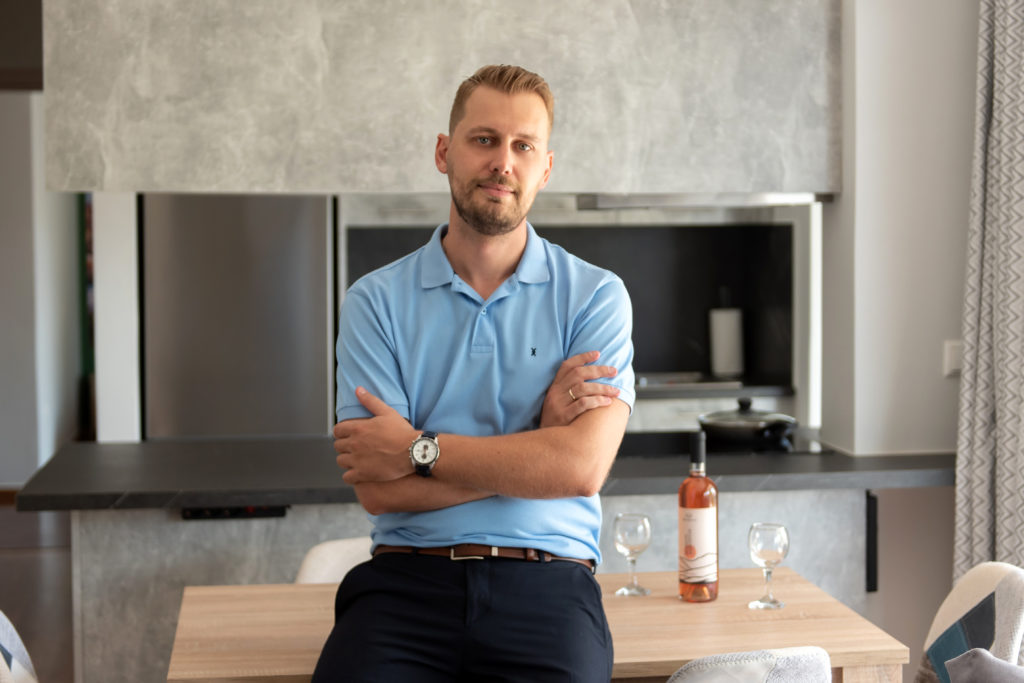 This week let's meet Andreas 😊
Andreas is in charge of the short-term rental department 'Waylink Apartments' at Waylink Investment Ltd in Greece. Waylink Apartments are 11 short-term rental properties in Athens, Greece. Andreas and his company have been running these apartments since March 2022.
Let's hear his story! 🔊
So Andreas, tell us, how long have you been hosting? How and why did you start? How many properties do you manage?
We have been running this department since March 2022 and our purpose is to offer some of our properties in the vacation field, as Athens is one of the most visited cities, especially in summer.
Are you an owner or a manager? Is this a part-time or full-time occupation for you?
Our company operates in both sectors, so we own most of the properties but we also manage some others through the short/long-term rental departments. Considering the above, real estate is the main subject of the company.
What is the best thing about hosting, and what are the biggest problems you face?
The best thing about hosting is of course meeting so many different people and cultures. We try to provide an unforgettable experience at our apartments and we've already accepted more than 200 bookings. So far, we have not faced any serious problems with our guests. We have special staff to deal with unforeseen issues in order to provide high-quality service to our guests.
What is one thing you wish you knew when you started hosting?
Entering the short-term rental industry and hosting so many people, we try to take into account some of their comments, as this could make us better and upgrade the provided services to them. Of course, we try to foresee some of these issues and we are always open to useful feedback in order to become better in the future.
What is the most important advice/tip you would give someone interested in becoming a short-term rental host?
I would say to invest in quality. When you decide to follow this path the most important thing is to judge your own provided services as a guest and try to perceive the level of quality you provide. Then, the outcome is certain to be positive.
Besides Hosthub, are there any tools, devices, or software (eg. Remote keylocks, cameras, local guide apps, power meters, etc) you use? What is your experience with them?
We use Airdna software in order to take advantage of the tools and data it provides for the prediction and comparison between our own assets and our competitors'. In the near future, we plan to upgrade our properties with some 'smart devices' or remote control features with the ultimate goal of becoming more eco-friendly and energy efficient.
Which channels do you list on? How much has your revenue increased since listing on multiple channels?
We are currently listed on 3 channels, Airbnb, Booking, and Vrbo. We have seen a significant increase in the overall revenue since choosing to expand the listing to more than one channel (we started with Airbnb). We would say that we have doubled the total revenue.
Besides listing on multiple channels, what other things can a host do to increase his/her bookings and revenue?
We would say that the next step is to build your own booking site (Website Builder is a service that Hosthub provides too) and generally we believe that after using the platforms and meeting so many people you can rely on good advertising in order to make your own clientele. Generally, there are many digital marketing tools that somebody can use such as Google ads, Instagram, Facebook, etc.
You can find out more about Andreas' properties here:
Airbnb
Booking.com
Here are some photos to give you a better vision of Andreas' properties (click for larger versions) 🧐