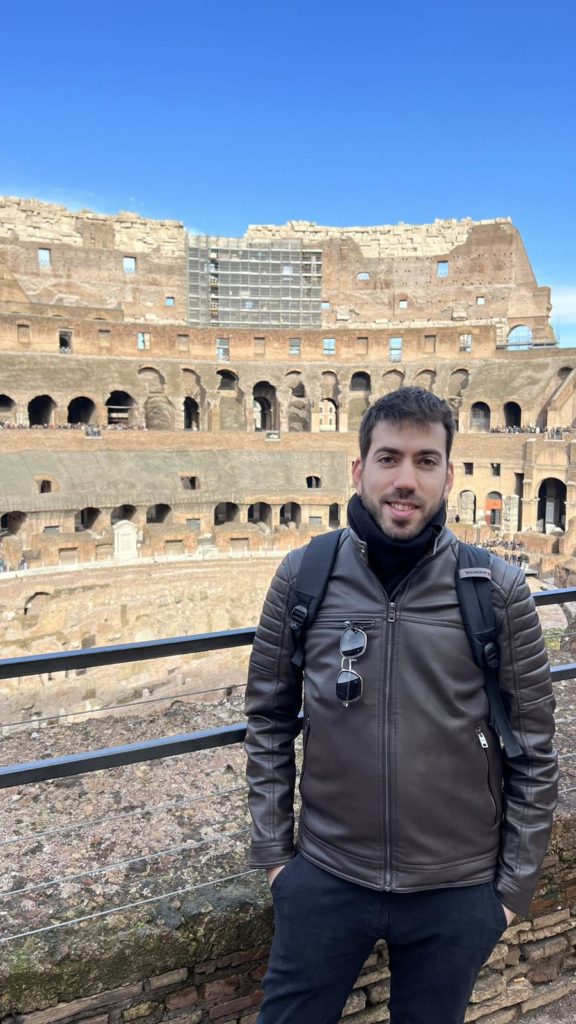 This week let's meet Aris😊
Aris hails from Athens, Greece, where he was born and raised. He pursued studies in programming and currently resides in Neos Kosmos. During his formative years, he had the opportunity to grow up in Plaka, which is also where he attended high school. Aris has a passion for uncovering hidden local treasures while traveling and exploring off the beaten path. When he decided to become a host, his aim was to offer that very experience to his guests.
Let's hear his story! 🔊
So Aris, tell us, how long have you been hosting? How and why did you start? How many properties do you manage?
I've been a host since 2018, almost 5 years now. It all started with one family-owned apartment that I and my brother renovated and listed in order to make its investment back. Right now, I manage six apartments aiming to always provide a home away from home experience for people who travel.
Are you an owner or a manager? Is this a part-time or full-time occupation for you?
I've had the chance to be a private host and owner for the last few years and also worked for leading companies in the sector in Greece running their short-term rental department. Today, me and my colleague George, manage six apartments, under a small business called Indigo, and currently it's a full-time occupation for me.
What is the best thing about hosting, and what are the biggest problems you face?
The best thing about hosting is that it gave me the chance to meet interesting people, interact with them, and in some cases build stronger relationships. You really create some unique moments given the chance and have very beautiful stories to remember afterward. The biggest problem of hosting is to always be a step ahead of what may happen. But that's a pleasant headache really and the beauty of it all is that helps us also keep the quality up and improve ourselves in the long run.
What is one thing you wish you knew when you started hosting?
Responsible hosting requires your full attention. You can't set your rental on autopilot after you upload it. You have to predict, coordinate, inspect, and deal with issues you wouldn't expect and stay ready for it to happen anytime. It's not a 9-5 office job. Expect the unexpected!
What is the most important advice/tip you would give someone interested in becoming a short-term rental host?
Cleanliness is everything! Invest in a company or a housekeeper who you trust and set very clearly what you want done. Do not do any discounts on the standards you set. Treat your guests as if it would have been you, traveling in their shoes. Be accurate in what you list and advertise. Always respond in a timely manner as well. Commit to each one of your reservations and don't assume or take things for granted.
Besides Hosthub, are there any tools, devices, or software (eg. Remote keylocks, cameras, local guide apps, power meters, etc) you use? What is your experience with them?
Although we always check for possible upgrades, right now no. Hosthub is the main tool we use. We value personal check-in time and when it's not possible we have also a self-check-in method with a lockbox.
Which channels do you list on? How much has your revenue increased since listing on multiple channels?
Right now, we list on Booking.com and Airbnb.
Besides listing on multiple channels, what other things can a host do to increase his/her bookings and revenue?
Study the seasonality of your area and change the prices depending on the high and low seasons. But most importantly be consistent. Micromanage each reservation as this will impact your reviews. Stick to the fundamentals of a good host and always keep the standards you set high. No one wants to book to a place where his host is indifferent and not attentive to your needs.
You can find out more about Aris's properties here:
Booking. com
Here are some photos to give you a better vision of  Aris's properties (click for larger versions) 🧐