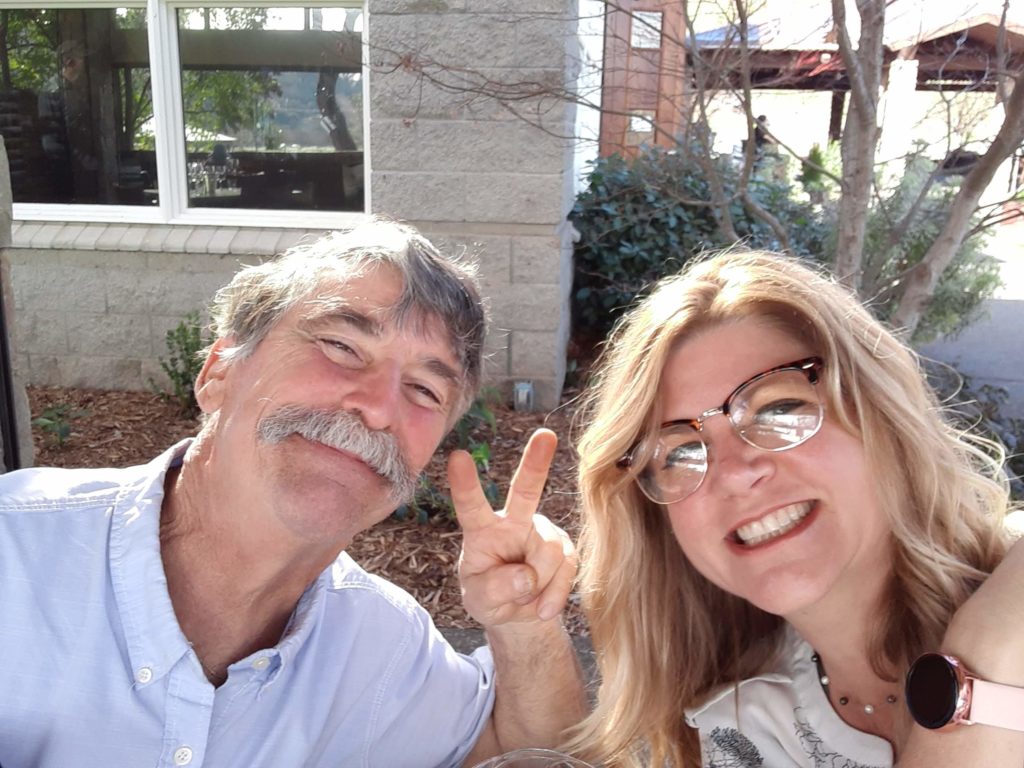 This week let's meet Brad 😊
Brad and Kat grew up in the central valley of California. They love to travel and meet new people. Also, they have many hobbies such as beer and mead making, coffee bean roasting, and tinkering with classic cars.
Brad and his family moved to Florida in 2021 and they wanted to be able to visit their house in California, that's why they decided to rent it short-term, even though they've been in the long-term industry for over a year.
Let's hear Brad's story! 🔊
So Brad, tell us, how long have you been hosting? How and why did you start? How many properties do you manage?
I've been hosting for 1 year. My family relocated to Florida in 2021 with a great job opportunity. Having been in the long-term rental game for the prior decade, comfort-wise, we just didn't want a long-term tenant present after moving. We wanted to be able to visit and stay. CA can be pretty pro-tenant friendly, possibly making it tougher to get the tenant out if needed should we decide/need to sell. Most importantly, having great friends in Sonoma County meant that we'd have a place to stay while visiting if doing an STR. I manage 1 property long-term and 1 short-term.
Are you an owner or a manager? Is this a part-time or full-time occupation for you?
I'm the owner and this is a part-time occupation for me.
What is the best thing about hosting, and what are the biggest problems you face?
Growing up, visiting the coast and staying at a rented beach house with family are some of my fondest memories. Knowing that families will someday be "remembering the time when …" is the greatest motivator to be sure the guests have a great experience. The biggest problems and I say there are two for me: a. putting neighbors at ease on that rare occasion when noise is present or perhaps an extra car is present and b. dealing with the random "house functioning properly" issue, say the washer or dryer is acting up. Coordinating repair visits with local service people in the time period you need can be tricky when your calendar is solidly booked all summer.
What is one thing you wish you knew when you started hosting?
I wish I really understood how valuable my knowledge of the local area would really help those visiting the area. For example, if people are flying in, letting them know about traffic patterns and the best times to traverse to avoid commute traffic. Finding out what they are doing and messaging them with cool stops along the way.
What is the most important advice/tip you would give someone interested in becoming a short-term rental host?
Really have your house dialed in with everything working. Get your dryer serviced and dryer vents cleaned at least once a year. It will see heavy use with all the linens and towels constantly being washed. We nearly avoided a fire early on. Truly vet your cleaning service by building a solid communicative bond with them. Pay them well. Share the great reviews with your cleaning team. Guests don't complain about our cleaning fee. I was lucky with this from the beginning.
Besides Hosthub, are there any tools, devices, or software (eg. Remote keylocks, cameras, local guide apps, power meters, etc) you use? What is your experience with them?
We use 4 Anke cameras that are hard wired with an app for viewing: 1 at front door, 1 at the driveway, 1 on each gate facing the front of the house. In addition, we use Minut as a sound monitor along with Sensi thermostat to control HVAC through the app on phone. Lastly, the front door lock uses custom codes that we create in phone app 2 days prior to guest arrival. Keep extra batteries for these devices and remotes handy for the clean team. We are searching for a reputable outdoor noise monitor that can do well in weather.
Which channels do you list on? How much has your revenue increased since listing on multiple channels?
Airbnb, VRBO and booking.com. Like many, we started with Airbnb. We had solid bookings there prior to adding VRBO and booking.com. Still, 95% of bookings are through Airbnb. The exposure of other sites really gets the property out there and visible.
Besides listing on multiple channels, what other things can a host do to increase his/her bookings and revenue?
Look at your location and see what flights come direct to your nearest major airport. Where do those flights come from? If there is a direct 2 hr flight from Denver, market in Denver. Pick 5-6 population centers that have easy access to your market and hammer down on them with marketing thru Facebook ads directing them to your page. It's what I do. Good exposure. I spend $20-30 per month doing this.
You can find out more about Brad's property here:
Airbnb
Vrbo
Booking.com
Here are some photos to give you a better vision of Brad's property (click for larger versions) 🧐