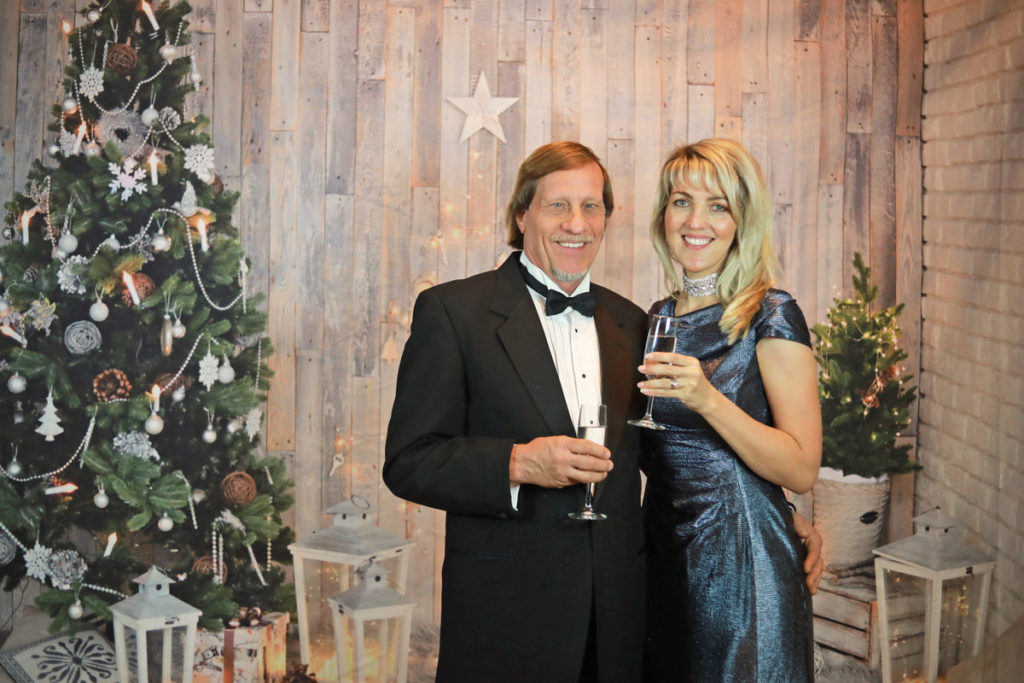 This week let's meet Dan & Polina😊
Dan and Polina Christner live in the suburbs of Atlanta. After many great adventures renting Airbnb homes, they decided to custom build 2 romantic fantasy suites and become hosts themselves. Polina's artwork throughout both places really brought all the ideas to life! They have already met such nice people and are looking forward to many more.
Let's hear their story! 🔊
So Dan & Polina, tell us, how long have you been hosting? How and why did you start? How many properties do you manage?
Started our 2 fantasy romance theme rooms (Go West and Shipwrecked) July 4th 2021. Dan had had these "romantic fantasy room" ideas in his head for years. After buying the property with 80 acres, lakes, ponds and forests, it was time to actually build them.
Are you an owner or a manager? Is this a part-time or full-time occupation for you?
We own the units. It is a part-time (although we are ALWAYS busy!). We also have 15 full-time "regular" long term rentals and do investment "flip" homes to sell.
What is the best thing about hosting, and what are the biggest problems you face?
The BEST thing is meeting all the new people! They come from EVERYWHERE with their stories to tell. We personally greet all our guests and spend a few minutes getting to know them. We truly haven't had any major problems in our first year.
What is one thing you wish you knew when you started hosting?
What we really wish we knew? That people don't read these days. You can send them instructions, directions, lock combinations and other important info…and they still ask ALL those questions when they get here. We do add more signs and notes INSIDE the units all the time, hoping they pay attention to them. One thing we've learned…they need help and hints and reminders on EVERYTHING.
What is the most important advice/tip you would give someone interested in becoming a short-term rental host?
Pay attention to ALL THE ROOM DECOR DETAILS and to CLEANING. We strive to make things ABSOLUTELY PERFECT…not just OK. It pays off in GREAT reviews. We have 5 stars across the board for both fantasy rooms for the entire first year. We are always trying to think of free extras too. Things that show we care. We include 2 bottles of water, a loaf of banana/walnut bread, an oatmeal creme pie cookie, 2 cheescake jars, and a small basket with assorted candies in the room. We also print flyers with any special events going on locally for the days the guests will be here, to give them ideas of what to do for fun!
Besides Hosthub, are there any tools, devices, or software (eg. Remote keylocks, cameras, local guide apps, power meters, etc) you use? What is your experience with them?
We have one camera in the parking area because our 2 rooms are up in the woods behind our main house. It helps us know when guests check out so we can get cleaning immediately! It can be tight on time before the next guests. We also use Kasa wifi switches to turn on/off lights in the picnic area in the woods, over the lake, and along pathways. VERY helpful.
Which channels do you list on? How much has your revenue increased since listing on multiple channels?
We are on AirBnb, VRBO, and GlampingHub. We tried Booking.com and it was TERRIBLE. Never again! Such a poorly organized company with awful communication and NO customer service for hosts.
Besides listing on multiple channels, what other things can a host do to increase his/her bookings and revenue?
We are on social media (Facebook, Instagram and videos on Youtube) plus we hand out flyers EVERYWHERE. We contact magazines, TV stations, wedding venues, and travel bloggers all the time to remind them that they might want to read our reviews and DO A STORY ON US. We will be building our own website soon that will "funnel" bookings to Airbnb also.
You can find out more about Dan & Polina's properties here:
Airbnb
Here are some photos to give you a better vision of Dan & Polina's properties (click for larger versions) 🧐