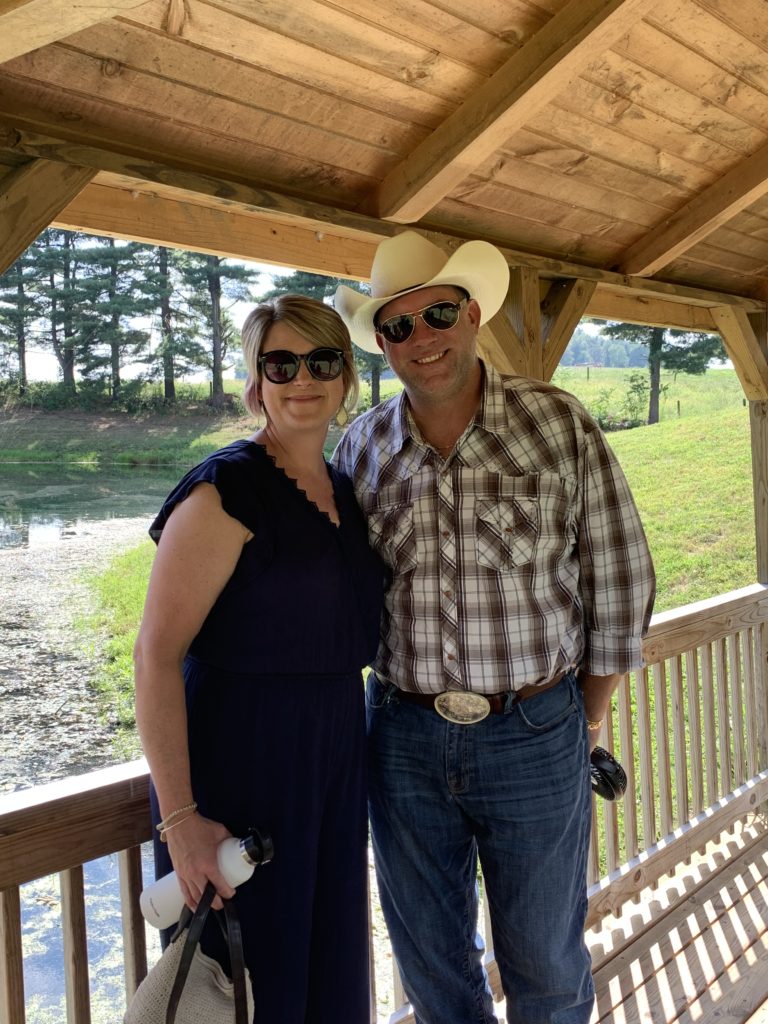 This week let's meet Dean and Denise 😊
Dean and Denise are a dynamic husband and wife team in the vacation rental business, managing a portfolio of four properties along with a commercial building and full-time rentals. While Dean initially invested in real estate for its long-term potential and as a passive income source for his wife, Denise took on the role of a full-time property manager.
Let's hear their story! 🔊
So Dean and Denise, tell us, how long have you been hosting? How and why did you start? How many properties do you manage?
We manage 4 properties for vacation rentals and also own a commercial building and a couple of full-time rentals. I pulled my money out of the stock market in 2020 and needed a place to invest it. Why not real estate? I also wanted to create a passive income flow for my wife that she could manage without me if anything ever happened to me.
Are you an owner or a manager? Is this a part-time or full-time occupation for you?
My wife is a full-time property manager, and I am the owner but assist part-time in helping manage.
What is the best thing about hosting, and what are the biggest problems you face?
The best thing is the income! The biggest problems we face are changing marketing strategies to keep the money rolling, and finding enough time to rehab the properties to get them up and running (almost done after 3 years… lol).
What is one thing you wish you knew when you started hosting?
How long it takes to get these properties up and running due to all the extra details you really need to test out and make sure you have to make a stay enjoyable/5 Stars. It's all the little things. By our 3rd one, we pretty much had it down. Oh, that and the bed tax.
What is the most important advice/tip you would give someone interested in becoming a short-term rental host?
Use Hosthub. Pays for itself. The moment you get a double booking and have to cancel because it's your fault kills your rating and increases your fees with AirBnB and VRBO. Then it takes 6 months to earn it back.
Besides Hosthub, are there any tools, devices, or software (eg. Remote keylocks, cameras, local guide apps, power meters, etc) you use? What is your experience with them?
We use ring cameras on the exterior of all properties to make sure none are being used as a "party" house. Seems to work pretty well. We also use Nests at a couple of the properties which is nice if you can't get out there right away to shut down.
Which channels do you list on? How much has your revenue increased since listing on multiple channels?
AirBnB and VRBO. Definitely. It seems sometimes we are AirBnB strong, other times we are VRBO strong. Would like to list on more, but still have some marketing revamping to do on 2 of the properties first.
Besides listing on multiple channels, what other things can a host do to increase his/her bookings and revenue?
GET THE REVIEWS! Make sure your property is set up for nothing but 5-star reviews. 5 Star communication as well. 5 Star organization as well. Need all of that.
You can find out more about Dean and Denise's properties here:
Direct Booking Website
Airbnb
Vrbo
Here are some photos to give you a better vision of  Dean and Denise's properties (click for larger versions) 🧐