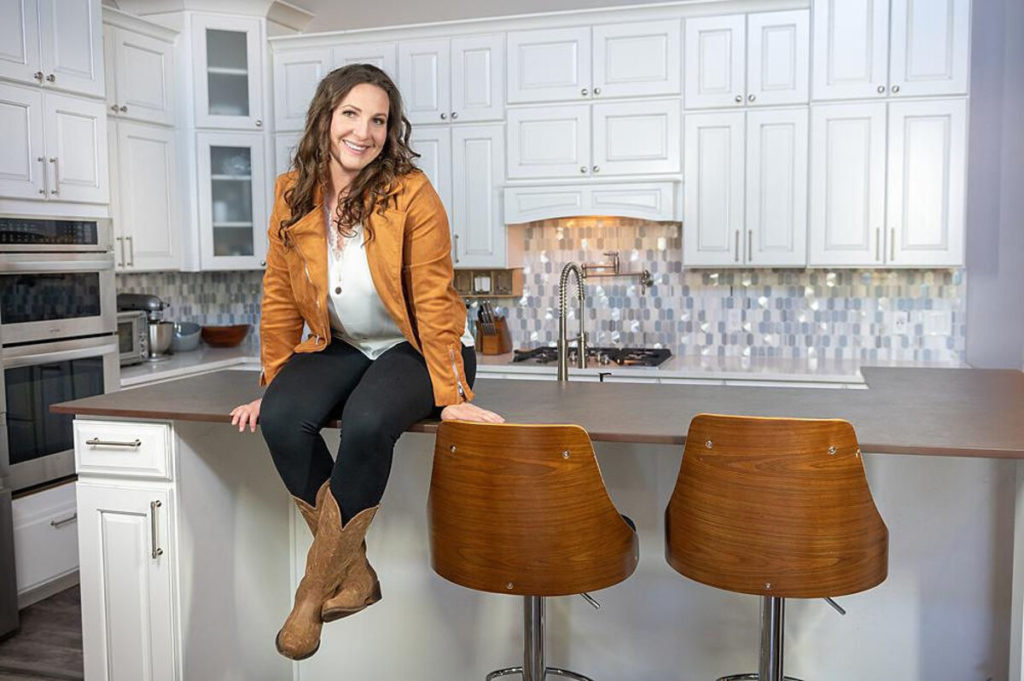 This week let's meet Jane😊
Jane Becher is from Flagstaff, Arizona. She rents her own vacation rental property there and manages other three properties. Jane is a superhost and she has been hosting since 2016.
Let's hear her story! 🔊
So Jane, tell us, how long have you been hosting? How and why did you start? How many properties do you manage?
I've been hosting since 2016 when my husband was medically retired from the Army and we made Flagstaff our permanent home. Our Airbnb was initially supposed to be my husband's project to keep him busy in retirement, but it quickly became something more suited for my personality and he found other things to do. Since starting our first Airbnb we have bought and sold another, so we have 1 of our own Airbnbs and I manage 3 others.
Are you an owner or a manager? Is this a part-time or full-time occupation for you?
I am both an owner and manager. I manage short-term rentals through my company Homebody Properties and I hope to grow into the premier vacation rental management company in Flagstaff. Right now this is my part-time job. I am also a real estate agent and a bookkeeper for several small local businesses.
What is the best thing about hosting, and what are the biggest problems you face?
The best thing about hosting is all the different people I get to meet and interact with. The hardest thing about hosting is all the different people I get to meet and interact with. Can they be both the best and hardest haha? In all seriousness, I do love creating a perfect little home away from home and sharing our beautiful mountain town with people from all walks of life. I think the hardest thing or biggest problem is owning and managing short-term rentals means you are always on call. As a mom of 4 kids who have busy lives, it's sometimes hard to have to tune them out while I deal with a guest that can't make a lock work or a toilet that is broken. My phone is always with me and I never know what each day will bring. There are moments when that's difficult.
What is one thing you wish you knew when you started hosting?
Hiring professional cleaners and getting laundry done off-site is worth every penny. Paying your cleaners well is the best money you will spend and the key to your success as a host. When I first started hosting, doing my own cleaning and laundry made planning travel, playdates, kids sports you name it so hard. My schedule revolved around making sure I was available to clean and get laundry done on turnover days. A last-minute booking would often mess up everything and it took a toll on me and my family. Now that I have a wonderful group of cleaners I know they will handle all of this and they have lots of people for backup. They also are my set of eyes on every property and I treat them very much like a co-host because they pick up a big part of hosting duties. Using your short-term rental to create local jobs for others is also a very satisfying thing to do!
What is the most important advice/tip you would give someone interested in becoming a short-term rental host?
Don't be scared to hire a property manager specializing in short-term rentals when you start. I know that's what I now do, so this may seem self-serving but in hindsight when I started my first short-term rental I would have been more successful off the bat if I got advice from someone who had experience. There is a learning curve for all hosts. There are lots of things to think about when it comes to setting up a rental, knowing what kind of sheets to get, knowing what to put in the kitchen, thinking through types of locks to get, knowing how to set your prices for what you want to achieve, etc. The list is very long and paying a small percentage of your profit to someone who knows what they are doing at first really pays for itself. I always encourage my homeowners to be co-hosts on various platforms so they can see what kind of communication I get from guests and learn about hosting. If in a few years, they feel they want to go off on their own, great!
Besides Hosthub, are there any tools, devices, or software (eg. Remote keylocks, cameras, local guide apps, power meters, etc) you use? What is your experience with them?
I really like a smart lock that also has a camera in it. Having both the unlocking of the home and the camera feature of getting an idea of guests in and out of the home all in one place is wonderful. I always want to be able to unlock the door remotely from my phone too. It's been a lifesaver in several instances. Roku smart TVs are my favorite and are now a must for all my rentals. Of all types of TVs that are in short-term rentals, these seem to be the least complicated and get the fewest questions from guests. I love an Apple TV for my own home, but guests who come in all age ranges and have experience with smart TVs need something more user-friendly. I really like Pricelabs for setting my rate and tracking the health of my listings. The only other thing that's been really nice is smart thermostats. We've now put them in all our rentals and having the ability to adjust the temperature of the home if guests leave and forget to set it at energy-saving temp is so nice. It saves money and the environment!
Which channels do you list on? How much has your revenue increased since listing on multiple channels?
Airbnb and VRBO. I have started doing a bit of Booking.com, but as a host, I really appreciate the ease of Airbnb and VRBO.
Besides listing on multiple channels, what other things can a host do to increase his/her bookings and revenue?
In a world where there are more and more short-term rentals figuring out a way to stand out is key. Reviews are huge, so doing things that make for good reviews is important. Make sure all the basics are covered. Make sure the home is spotless, coffee and/or tea is out, maybe throw in some nice chocolates or wine for a nice welcome gift, and make sure you respond to ALL communication. I think taking the time to suggest places to visit, restaurants to eat at for each meal and local happenings is a really nice touch. People are there to see YOUR town, so take that responsibility seriously and give them the best map you can to enjoy it. Be a host that loves being a host and the money will come.
You can find out more about Jane's properties here:
Airbnb
Vrbo
Here are some photos to give you a better vision of  Jane's properties (click for larger versions) 🧐