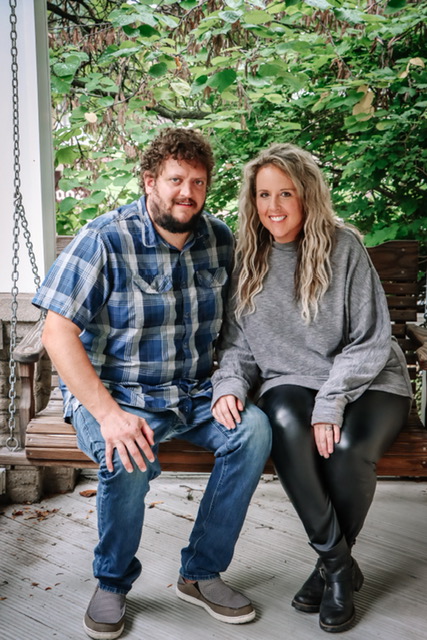 This week let's meet Kaeley & Jack😊
Kaeley and Jack Seibert are from Frankenmuth, Michigan. They have 2 vacation rental properties there and have been hosting for 5 years. For Kaeley managing the properties is a full-time occupation. Kaeley & Jack are two very experienced superhosts.
Let's hear their story! 🔊
So Kaeley, tell us, how long have you been hosting? How and why did you start? How many properties do you manage?
We've been hosting for 5 years and have 2 vacation rentals in Frankenmuth Michigan & 7 long-term rentals.
Are you an owner or a manager? Is this a part-time or full-time occupation for you?
We are the owners. I manage the properties full-time.
What is the best thing about hosting, and what are the biggest problems you face?
The best thing about hosting is meeting people from all over the country and learning the various reasons why they are visiting our community. We also enjoy coming up with fun and unique ways to impress our guests.
The biggest challenge we face is trying to ensure that every guest has a great experience. We have the opportunity to host a wide variety of different guests. Each guest have their own expectations and opinions that they consider need to be fulfilled in order to consider their stay, a great one. These expectations and opinions are not universal, and sometimes what makes an experience great for one guest, can be a negative experience for another guest. Learning what pleases all of our guests, while not offending others is always a challenge.
What is one thing you wish you knew when you started hosting?
To treat every challenge or complaint as an opportunity to improve and shine in the eyes of your guest.
What is the most important advice/tip you would give someone interested in becoming a short-term rental host?
Learn your city's regulations on short-term rentals. Research comparable short-term rentals. Evaluate unforeseen costs.
Besides Hosthub, are there any tools, devices, or software (eg. Remote keylocks, cameras, local guide apps, power meters, etc) you use? What is your experience with them?
Outdoor cameras as we've had people claim they never checked in.
Which channels do you list on? How much has your revenue increased since listing on multiple channels?
We've always had our listings on multiple channels. We receive the most bookings through Airbnb.
Besides listing on multiple channels, what other things can a host do to increase his/her bookings and revenue?
We offer electric scooter rentals. Make sure to check with your insurance if your policy will cover it. We provide free snacks and a mini bar with specialty drinks for purchase. Update your rentals with fun ideas.
You can find out more about Kaeley & Jack's properties here:
Direct Booking Website
Airbnb
Vrbo
Here are some photos to give you a better vision of Kaeley & Jack's properties (click for larger versions) 🧐