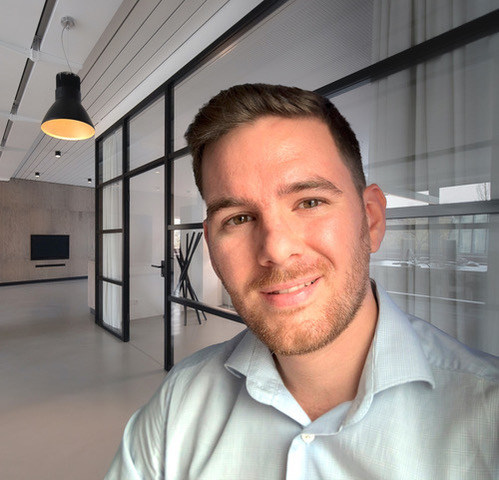 This week let's meet Michail😊
Michail is originally from Athens Greece, but he lives abroad. He loves traveling and he has visited more than 40 countries – from the Philippines and New Zealand to Peru and Seychelles. Throughout his travels, he has stayed in countless hotels and BnBs, which helped him identify the key ingredients that can make a stay memorable and fun – so he decided to be a host and offer one vacation rental property in the city center of Athens.
Let's hear his story! 🔊
So Michail, tell us, how long have you been hosting? How and why did you start? How many properties do you manage?
In the past few years I couldn't help but notice the growth in the STR segment in Athens; I saw that as a great opportunity to top up my monthly income so I decided to tap into it. Once I found an apartment that fit my criteria, I went ahead and bought it, renovated it to the highest standard, and created my first (and only) listing, in August 2022. The other interesting fact about me as a host is that I manage everything remotely, as I do not live in Greece – and so far, I can assure you it's been as smooth as it gets (for the most part).
Are you an owner or a manager? Is this a part-time or full-time occupation for you?
I am an owner and this is a part-time occupation for me.
What is the best thing about hosting, and what are the biggest problems you face?
I would normally tell you that the best thing about hosting is the people I meet, however, as I am a remote host, I have never met any of my guests in real life. Despite that, hosting people makes me feel that I give back to the community – especially when they leave happy and appreciative of the hospitality I have provided to them. I once had a guest who left me a handwritten thank-you note – what a great feeling it was to know I had done a great job as a host!
The biggest problems I have faced so far are related to factors I have very limited control over, such as cleaning or building issues. It is very hard to find a reliable cleaning company that follows instructions consistently – impacting directly on the guest experience. For example, once I had the cleaners leave only 1 pillow for 2 people (instead of the usual 4 I provide), or another time they dropped the clothing drying rack from the balcony (thankfully nobody was injured). Also, when it comes to building issues, it happened once that the building administrator had not paid the electricity bills on time, hence electricity was disconnected, which means no lift, no lights in communal areas at night, and no intercom.
What is one thing you wish you knew when you started hosting?
As they say, if you are in the rentals business, you are effectively in real estate, though if you choose STRs – welcome to hospitality! Yes, the money is much better, but it requires a LOT more work. From setting up a winning listing and choosing the right booking channels to optimising your pricing, benchmarking your offering with competition, responding to all guest inquiries and requests, chasing the cleaners for a timely turnaround of the unit, responding to good and bad reviews and, ultimately, paying all the bills and ensuring the apartment is in great shape. And that's not all of it!
What is the most important advice/tip you would give someone interested in becoming a short-term rental host?
List your unit in as many channels as you can, to diversify and capture a wider audience. Don't rely on one channel only – and also don't be afraid to try different pricing and promotion structures on each channel. One size does not fit all, so try to make your product offering attractive to as many market segments as possible.
Besides Hosthub, are there any tools, devices, or software (eg. Remote keylocks, cameras, local guide apps, power meters, etc) you use? What is your experience with them?
Being a remote host, I heavily rely on technology, as you can imagine. So, besides using Hosthub as my channel manager, I also use "Radefy" to manage guest access and reduce energy waste. That has enabled me to provide a keyless stay for all of my guests – keys get lost, can be stolen, copied etc and also allow self check-in at any time of the day or night. What's more, I use a camera that helps me keep an eye on what's happening outside my apartment's entrance. For example, I can see whether a guest has issues using the keypad, what time my cleaners arrived and how long they spent cleaning the flat as well as whether anyone has brought home other visitors or pets, thus breaking my house rules.
Which channels do you list on? How much has your revenue increased since listing on multiple channels?
I started by listing on Airbnb, and a few days later I added Booking.com. My apartment started getting noticed after a few days so about 2 weeks later I decided to also list on VRBO. I have not had any bookings yet through the latter, though I do appreciate the integration that Hosthub offers with so many channels, and I will certainly try to expand beyond those 3 in the next few months.
Besides listing on multiple channels, what other things can a host do to increase his/her bookings and revenue?
In order to increase bookings and revenue, hosts need to understand the seasonality of the market they are in, as well as benchmark their offering with competition and ensure the same reflects on their pricing. With a bit of experimentation, I think any host can find the right price point for what they offer. Marketing additional services is another way to increase your revenue; for example, you can find a reliable partner who can help with airport transfers and make a small commission every time your guests avail of the transfer. Last but not least, achieving exceptional quality ratings and superhost status can boost your bookings and revenue – looking forward to testing this theory myself when I become a superhost sometime next year!
You can find out more about Michail's properties here:
Airbnb
Booking.com
Vrbo
Here are some photos to give you a better vision of  Michail's properties (click for larger versions) 🧐