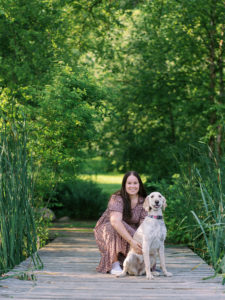 This week let's meet Mikaela 😊
Mikaela is a new short-term rental host from Groton, New York! Since September 2021, she has been renting her property in Lake Placid, which she manages along with her mother. Having been a guest herself within the United States and beyond, Mikaela has learned to appreciate a super clean space to call her home away from home. She also knows the importance of being a positive presence for other people. That's why, Mikaela as a host, provides to her guests a super clean space and warming hospitality.
Let's hear her story! 🔊
So Mikaela, tell us, how long have you been hosting for? How and why did you start? How many properties do you manage?
I have been hosting since September of 2021. I have been lucky enough to support the Lake Placid community by having tenants in the top floor apartment and being able to host guests in the bottom apartment as a short-term rental.
Are you an owner or a manager? Is this a part-time or full-time occupation for you?
I co-own Hike & Ski Hideaway with my mother, Kathy. Together we're able to make this a full-time vacation rental; a beautiful oasis to stay in.
What is the best thing about hosting, and what are the biggest problems you face?
The best thing about hosting is meeting people from all around the world. To hear their stories through our guest journal or in passing. I love being able to bring a smile to others. So far I have had more positive moments than negative ones. With that said, our biggest problem is having too much fun being a host. I love giving guests a little surprise when they first arrive with chocolate from a local store called Adirondack Chocolates.
What is one thing you wish you knew when you started hosting?
I am not sure, that I have had known anything before hosting. My grandparents owned a dairy farm in the midwest. And on their property, my grandmother ran a cottage… People came from all over to fish in the nearby river or hunt. And sometimes people came to visit the farm. I learned from my grandmother the hard work it takes to run a cottage or a short-term rental.
What is the most important advice/tip you would give someone interested in becoming a short-term rental host?
If you are to open a short-term rental make sure to support your community in the process.
Which channels do you list on? How much has your revenue increased since listing on multiple channels?
Hike & Ski Hideaway is on Airbnb, Vrbo, and Glamping. We get most of our guest booking on Airbnb and Vrbo.
Besides listing on multiple channels, what other things can a host do to increase his/her bookings and revenue?
Make your short-term rental stylish and beautiful. Bring in some local paintings, artifacts, books, maps of the area, etc. make it homie.
You can find out more about Mikaela's property here:
Airbnb
Vrbo
Glamping Hub
Here are some photos to give you a better vision of Mikaela's property (click for larger versions) 🧐