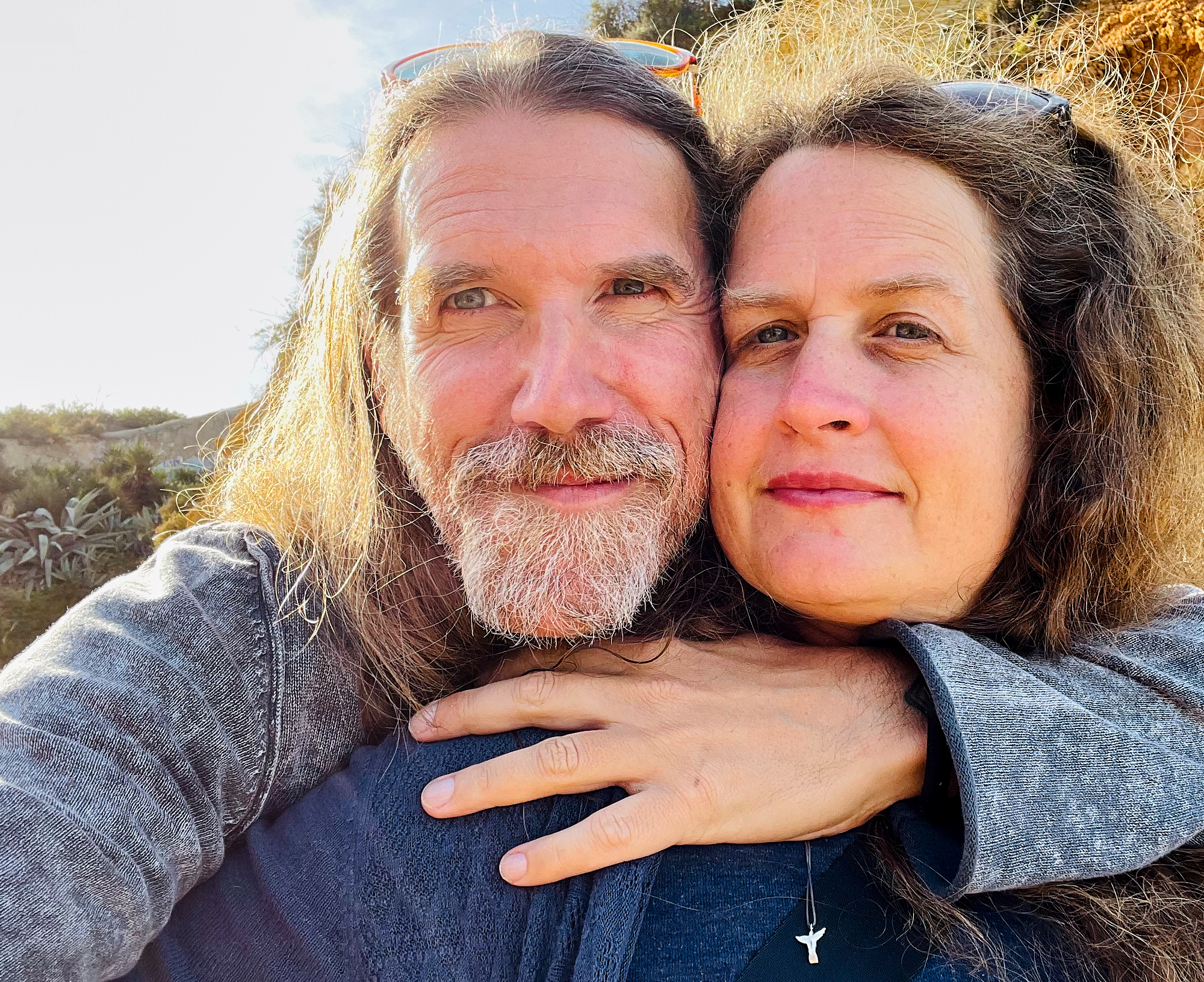 This week let's meet Uta and Marc 😊
Uta and Marc are from Germany but moved to Portugal's Algarve last year. They own and manage two short-term rentals in Lagos, Portugal. They've been hosting since 2014 and they love getting good reviews from their guests.
Let's hear their story! 🔊
So Uta & Marc, tell us, how long have you been hosting for? How and why did you start? How many properties do you manage?
We started hosting with our first house, the Casa Amendoeira, in the historic centre of Lagos, Portugal, back in 2014. Since we had already been on holiday in this area two or three times a year for years, we knew what to expect. We knew the tourism, the city, the climate and the amenities. And because we visited this place several times a year, it was a pleasant mix of convenience and investment. In 2017, we bought another house, Casinha Canal, just two streets away from the Casa.
Are you an owner or a manager? Is this a part-time or full-time occupation for you?
We are both owners and managers, but we have a company that manages the cleaning and maintenance. Therefore managing the houses is only a part-time occupation.
What is the best thing about hosting, and what are the biggest problems you face?
The best thing is when guests leave and write a lovely review on one of the booking platforms. Then you know you're on the right track and that you've given someone a great holiday.
On the other hand, it is also the guests who sometimes make life difficult for us. We are not a full-board hotel but rent out a holiday home. Therefore, a part of the responsibility for a successful holiday also lies with the guests.
What is one thing you wish you knew when you started hosting?
When we still lived in Germany and rented out our houses in Portugal, it was sometimes difficult to respond to guests' requests quickly and without complications. A good and reliable management service is worth the money in this case, and it took us a while to find this out.
What is the most important advice/tip you would give someone interested in becoming a short-term rental host?
Be prepared to learn. There will be many challenges if you want to do it right. It's not just about making a flat or a house look nice but also about handling all the other areas that come with running a business. You have to deal with advertising and marketing, with taxes and laws, and last but not least, it's about interacting and communicating well with your customers – the guests.
But if you do your job well, it's profitable. Not only in terms of money, but you meet many interesting people along the way, who sometimes become friends.
Besides Hosthub, are there any tools, devices, or software (eg. Remote keylocks, cameras, local guide apps, power meters, etc) you use? What is your experience with them?
We use WordPress with the great Divi theme and the HBook plugin for the rental calendar for our homepage. As we have known how to build web pages since the 90s, it was nice to create something for our own houses.
Which channels do you list on? How much has your revenue increased since listing on multiple channels?
We have our homepage and list on Airbnb, VRBO and Booking. com. We are quite new on Booking. com, so we don't have a lot experience yet. But VRBO and Airbnb always seemed to be a good pair, as they seem to attract two different groups of clients.
Besides listing on multiple channels, what other things can a host do to increase his/her bookings and revenue?
Go the extra mile. Give your guests the feeling of being in a home away from home. Then they will come back. And nothing is more valuable than returning guests.
You can find out more about Uta's & Marc's properties here:
Direct Booking Website
Airbnb
Booking.com
Vrbo
Here are some photos to give you a better vision of Uta's & Marc's properties (click for larger versions) 🧐