Radefy is a technology company operating in the hospitality industry that provides its users with full control, of all and any of their rental properties, wherever they may be located in the world, from one easily accessible web-based platform.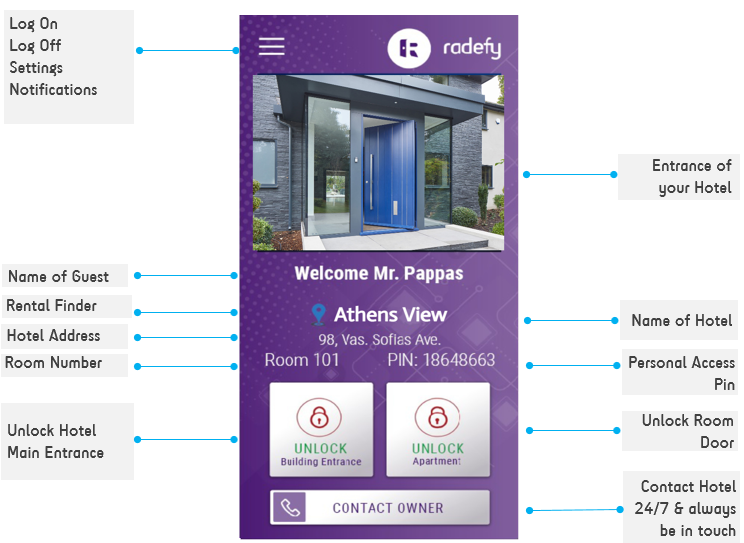 Radefy has developed a proprietary IoT Smart Device (SD) controlled by its proprietary cloud platform. Once the SD is installed in a Rental property, Radefy's proprietary cloud platform, allows the property owner or the rental property manager to perform the following critical operations:
Set up all rental properties on the Radefy Dashboard
Set parameters for A/C, Water heater, Lights, etc
Issue manually or automatically (Using Hosthub), e-keys to your Guests
Through Hosthub's Channel Manager, you will receive booking information and allow the Radefy platform to automatically issue and send e-keys to your Guests for the period they have rented your rental.
Control your rental properties and manage your business from anywhere in the world
Special Discount for Hosthub Customers:
30% discount on all products and services displayed on Radefy's e-shop except for those displayed in the "BnB Special Offers" tab, which we will offer a 10% discount.