Stasher is a leading luggage storage platform that offers secure storage solutions for travelers and guests around the world. With thousands of locations in over 600 cities globally,
Stasher provides guests with a hassle-free way to store their luggage before check-in or after check-out. Hosts can benefit from partnering with Stasher by offering their guests a convenient and reliable storage service, while also earning a 20% commission on each booking made through their unique referral link.
Alternatively, hosts can provide their guests with a 20% custom discount code that can be used to book luggage storage services on Stasher's platform.
Stasher's locations are carefully vetted and insured to ensure the safety and security of guests' belongings. With 24/7 customer support, competitive pricing, and an easy-to-use booking system, Stasher is the go-to luggage storage solution for vacation rentals and their guests.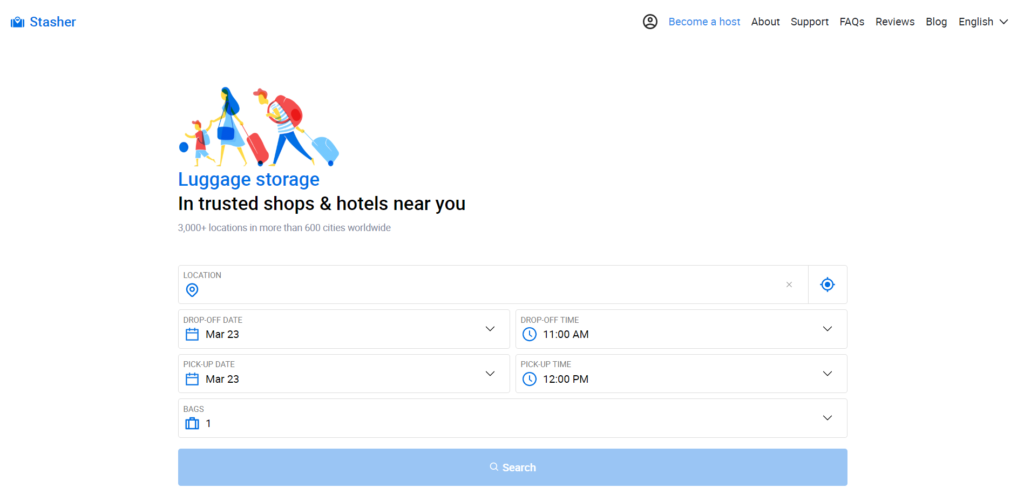 Hosthub customer offer:
If you are a Hosthub customer sign-up here and get a 20% commission or 20% custom discount code.
After your sign-up, the Stasher team will approve your registration and an instant email will be sent with all the needed information so you can start earning a commission or provide your guests with a discount.