Hosthub Referral Program
We love our customers, and they love us back – or so they tell us, again and again, and again 🙂
We also know that most of them have friends or acquaintances that also manage vacation rental properties because many of our new customers tell us they found out about us from a friend or business partner.
Well, now it's time to give back to both and then some! Starting today, each one of our customers gets his own unique referral link he can share with friends, business partners, acquaintances, their own website, their social media accounts, etc, to let them know about Hosthub. When a new customer signs up from that referral link, both our existing customer and their referral will get $50 USD worth of credit on their accounts, which will be deducted on the next billing rounds. The only requirement is that the new customer completes the 14-day trial successfully, and is billed for her first month.
All our customers can find their referral ID on their Hosthub account from the settings menu – if you are a customer and can't find your referral ID, please contact us at [email protected] or just use the live chat module on our website.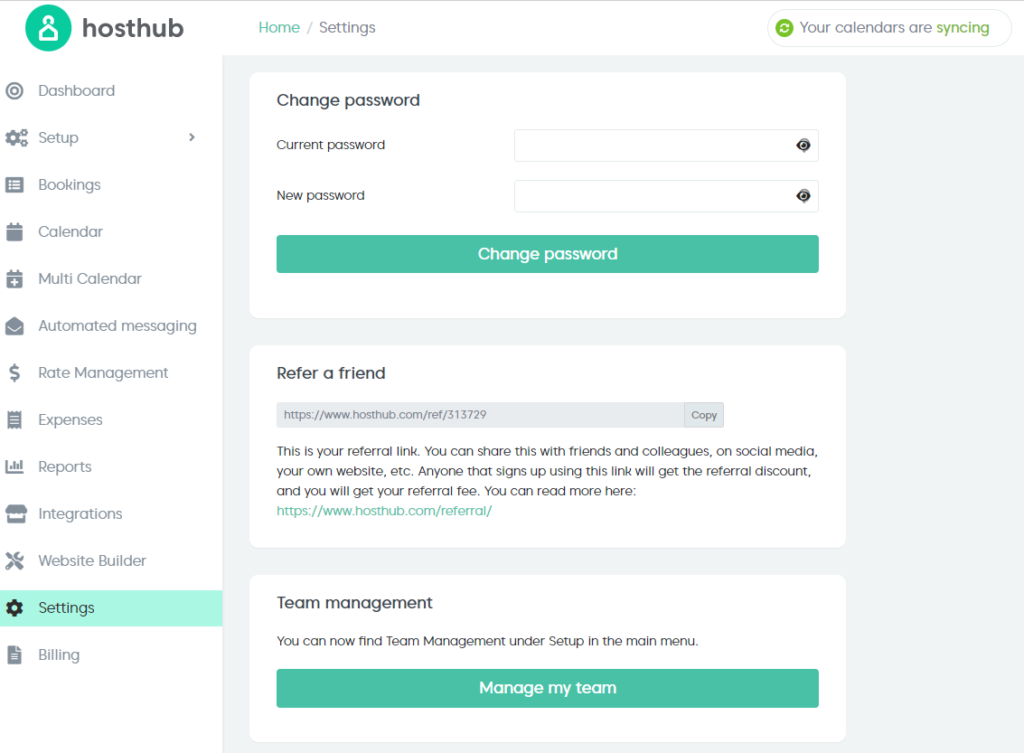 Sync your properties on 200+ channels