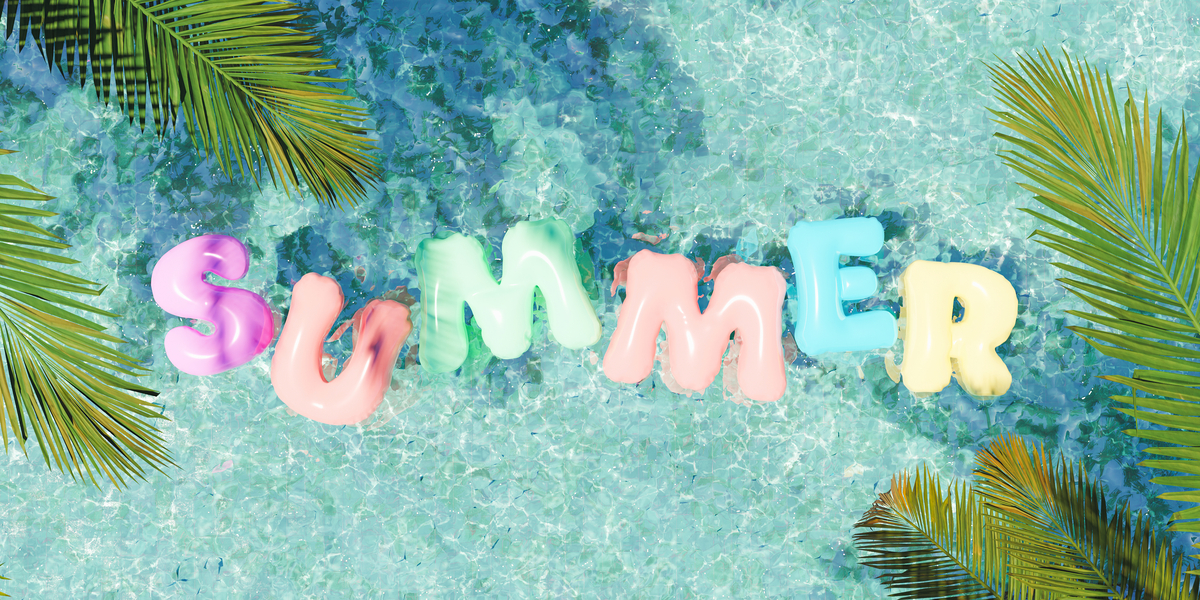 After almost two years of strict travel restrictions and border closures, the desire to travel is stronger than ever and travelers are ready to explore again their favorite destinations. According to Airbnb's 2022 Summer Release, its guests have already planned stays in over 72,000 cities and towns this summer.
No matter what, summer is a magical time when humans everywhere break free of their tiring routines and flock to nature's warm embrace for serenity and relaxation.
For vacation rental hosts, it means a natural, modest bump in sales. For the most industrious ones, however, it's an opportunity to upgrade their listing and boost sales in ways that reverberate through the summer and into the months ahead.
There are a number of great season-specific tweaks that owners can make to capitalize on the summer rush. Regardless of the rental channel you are on (Booking.com, Airbnb, Vrbo, or any other…), implement the tips below to make your vacation rental outshine the competition.
1. Quality-Control Your Listings
Make sure your listings aren't missing any crucial components that can maximize the allure of your vacation rental. Here's how:
Fill out the listings completely 
Don't leave anything blank. This will maximize your value on the channels.
Double-check for grammar and spelling 
Clean and concise descriptions convey professionalism and trust. 
Update and upgrade your photos 
A professional camera and composite lighting for higher quality photos will catch more eyes and garner more clicks. 
Itemize every creature comfort you offer
Kitchen appliances, climate control, coffee, laundry, games, reading material, WiFi, Netflix, dining, outdoor activities, and nearby attractions. 
Include a detailed floor plan
Familiarize your customers with their home away from home before they arrive, and put them at ease about their comfort in the space itself.
The listings on the most popular OTAs are evaluated by using machine learning algorithms to analyze titles, descriptions, photo captions, and guest reviews. It's important for every host to make sure his listing descriptions are up to date and complete.
*Extra – Tip for Airbnb listings
Take advantage of Airbnb's new search function by trying to create your listing based on the Airbnb categories that you want to target. Make sure that you mention in the title and listing description the most important keywords related to your targeted categories. 
2. "Summer-fy" your listing
While visions of snow-capped mountains and hot cocoa are great for your winter guests, they will confuse vacationers looking for a summer getaway. Keep up changing seasons by updating your photos and descriptions to evoke a sun-drenched paradise rather than a Swiss chalet.
If there's a beach nearby, include photos and the proximity to your rental. If there are pools in the vicinity or amazing outdoor dining options, include pictures, the hours they're open, and what type of scene your customers can expect.
If your rental offers scenic views or nearby nightlife – you guessed it – post photos of those (with revelers in season-appropriate attire) and include vivid descriptions of each feature.

How a Hosthub rental owner showcases the beach by his Florida condo
3. Update your rates
A price adjustment is for sure the most critical task that should be arranged. Managing a house is challenging, and expenses pile up quickly. That's why we recommend changing your prices regularly. Keep up with the competition and change your prices depending on holidays, peak times, and certain months. This ensures your potential guests can't snag better deals somewhere else.
You may find yourself bombarded with hundreds of "pricing formulas" online, but it's simpler than that. If you track your expenses and know your goals, and competition, setting a winning pricing strategy is easy!
There are many smart pricing tools that can do all the time-consuming work for you by optimizing your prices based on your competitors, local events & trends, and many more factors.
4. Diversify your listing options
Once your rental listing is at elite status, you'll want to expand your target audience. Whether you use Airbnb or another major listing site, explore the other options below for getting your rental in front of scores of new customers. 
List your rentals on Niche Channels


Niche channels cater to specific demographics and typically come in three types: 

"Local channels" distribute by region, like "California coastal co-ops," "Jersey Shore condos," and "Midwest lakeside bungalows." 
"Activity specific" sites cater to vacationers who are looking for beaches, golf, kayaking, mountain climbing, windsurfing, or yoga.
"Audience specific" sites cater to seniors, families, singles, or LGBT customers.

Share Your Listing on Social Media
Posting tantalizing photos & videos of your rental on Instagram, Facebook, and Tik Tok, amount to free publicity and pushes your listings to the top of Internet searches.
A great number of potential guests use Instagram or Facebook to look for deals, plan out their ideal vacations, and of course, read vacation rental reviews in order to optimize their vacation experience. But keep in mind that attempting to target all the social media platforms in their entirety would be a waste of resources. The ideal for you would be to identify and specify your guests' preferred platforms so as to put all your efforts into one or two platforms.
Create your own direct booking website
A website where you can accept direct bookings, market your property, provide information, grow your brand, showcase your amenities, and generate new leads. Plus, you can add a "Book Now" button on all your social media accounts redirecting to your personal website to facilitate direct bookings.
If you haven't already got your vacation rental website set up, have a look at our free step-by-step guide on how to create a fully functional, book direct website.
5. Target International Travelers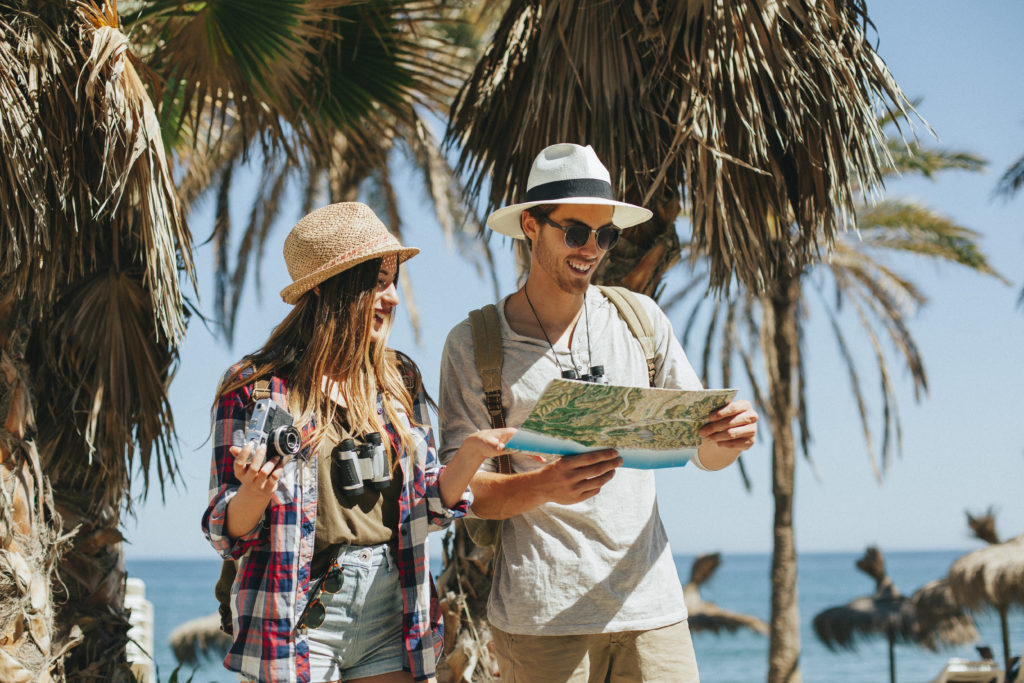 "Guests are continuing to travel domestically and to rural destinations, and now, guests are also returning to cities and crossing borders at or above pre-pandemic levels. Airbnb is stronger than ever before."
After the effect of the Covid-19 pandemic, new trends came up in the travel industry, like digital nomads and remote workers. These new trends have revived international traveling after almost two years.
With that in mind, make sure that your listings are available in multiple languages. There are plenty of tools available online that can help you translate your listings, but if you still feel there will be a language barrier between you and your guests, then act smart and showcase as many of your amenities as possible via photos.
As soon as the first wave of foreign guests arrives, you can do your research and understand their needs. Most of the time, foreign guests require different amenities compared to domestic travelers.
Last but not least, try to gain reviews in multiple languages. A potential guest looking at your listings will definitively appreciate it if they notice some reviews by travelers from their own country.
6. Use a Channel Manager
Here's a quick formula for you: increased number of websites = increased visibility + increased bookings. That's a lot of potential for new income!
A Channel Manager like Hosthub will help you manage all these bookings from one place and will synchronize in real-time your availabilities & rates across all your channels. To make a long story short, you'll have all your business centralized, and you'll save yourself an incredible amount of time when it comes to managing your properties.
Don't forget to make the best of what technology can offer. Take a look at our Marketplace, and you will find various softwares that can help you save time & money. In addition, every week we feature a new host, who shares his expertise and his top advice with us. You may find a lot of insights to increase your summer bookings, by reading their interviews. You can access the interviews here.