Airbnb's unique portfolio of over 7 million homes worldwide has always set it apart, offering an array of one-of-a-kind experiences. However, with such diversity, guests often face the challenge of uncertainty – a major hurdle in choosing Airbnb over traditional hotels. Addressing this, Airbnb introduces a suite of enhancements to redefine guest experience and clarity in choices.
Introducing Guest Favorites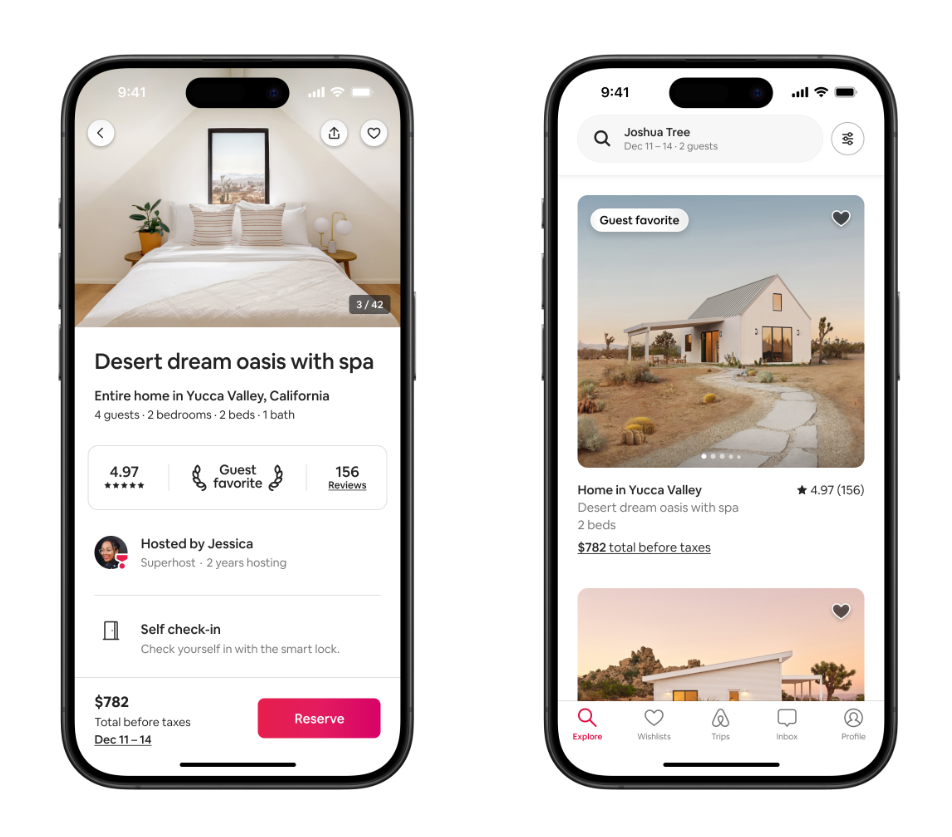 Guest Favorites emerges as a solution, featuring a curated collection of the top 2 million most-loved homes on Airbnb. This selection is meticulously crafted based on comprehensive ratings, reviews, and proven reliability from over half a billion guest trips. Here's what sets Guest Favorites apart:
High Ratings and Reviews: These homes boast an average rating above 4.9 stars, excelling in aspects like check-in ease, cleanliness, accuracy, host communication, location, and value.
Outstanding Reliability: With a remarkable track record, these homes have less than a 1% average in host cancellations and customer service issues.
Easy Discovery: Spot these top homes effortlessly on Airbnb with a special badge in search results and listing pages.
Notably, a significant proportion of these homes are managed by Superhosts, known for their exceptional hospitality.
Revamped Ratings and Reviews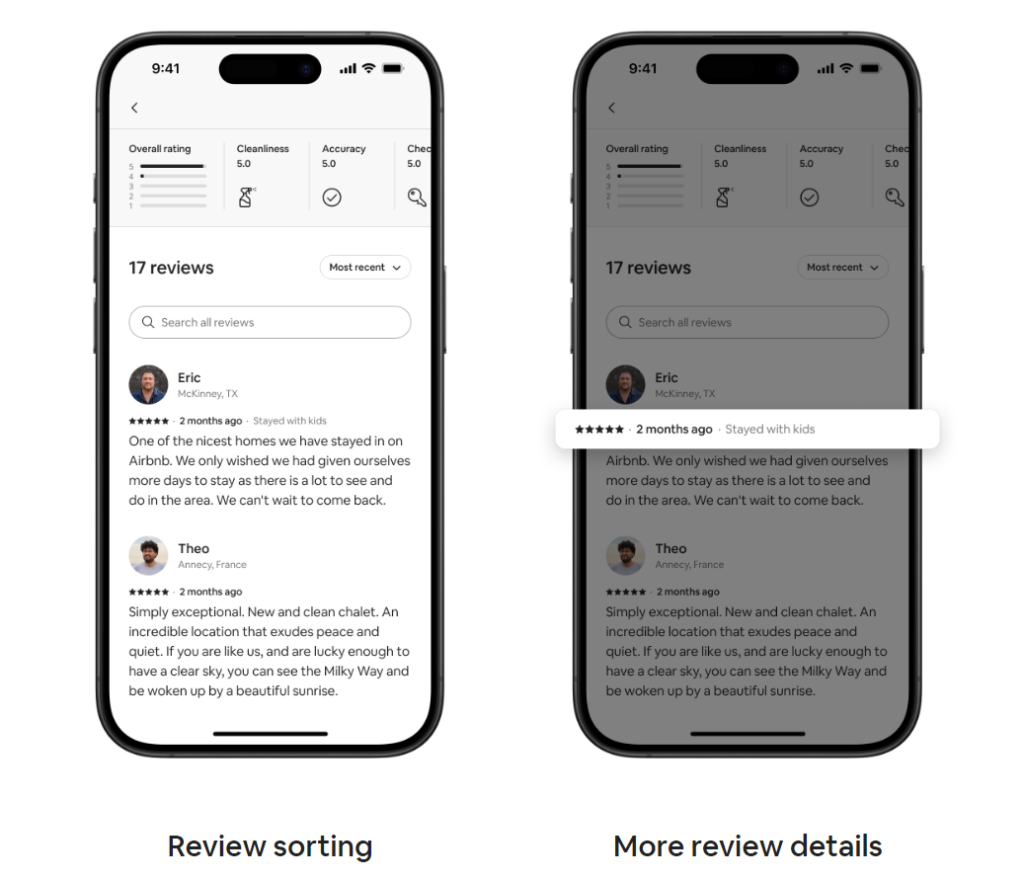 With over 371 million reviews, Airbnb's review system is an invaluable resource for assessing home quality. To enhance this, the ratings page undergoes a major revamp:
Review Sorting: Guests can now filter reviews by recentness or ratings.
Rating Distribution Chart: This new feature visually represents the range of reviews, from 1 to 5 stars.
Enhanced Review Details: Reviews now include comprehensive information about the reviewer, their trip duration, and travel companions.
Introducing the Listings Tab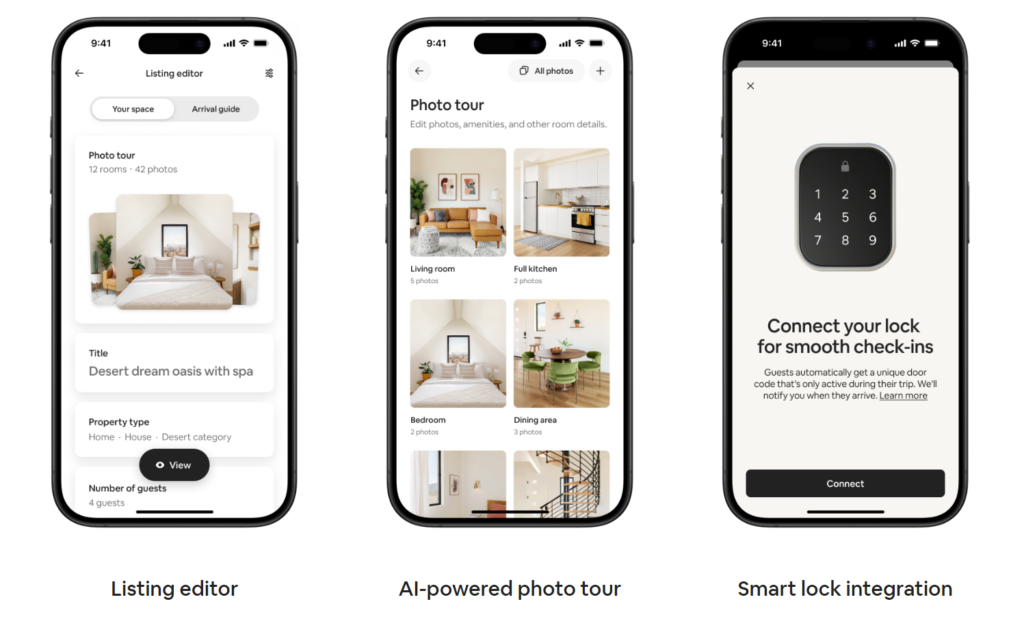 For hosts, managing listings is vital. Recognizing this, the new Listings tab introduces tools for hosts to showcase their homes more effectively:
Listing Editor: A user-friendly interface allows hosts to detail their listings, including amenities and sleeping arrangements.
AI-Powered Photo Tour: This innovative feature organizes photos by room, giving guests a clearer understanding of the home's layout.
Smart Lock Integration: This feature, rolling out in the US and Canada, enables hosts to generate unique entry codes for guests, enhancing security and convenience.
More Upgrades for Hosts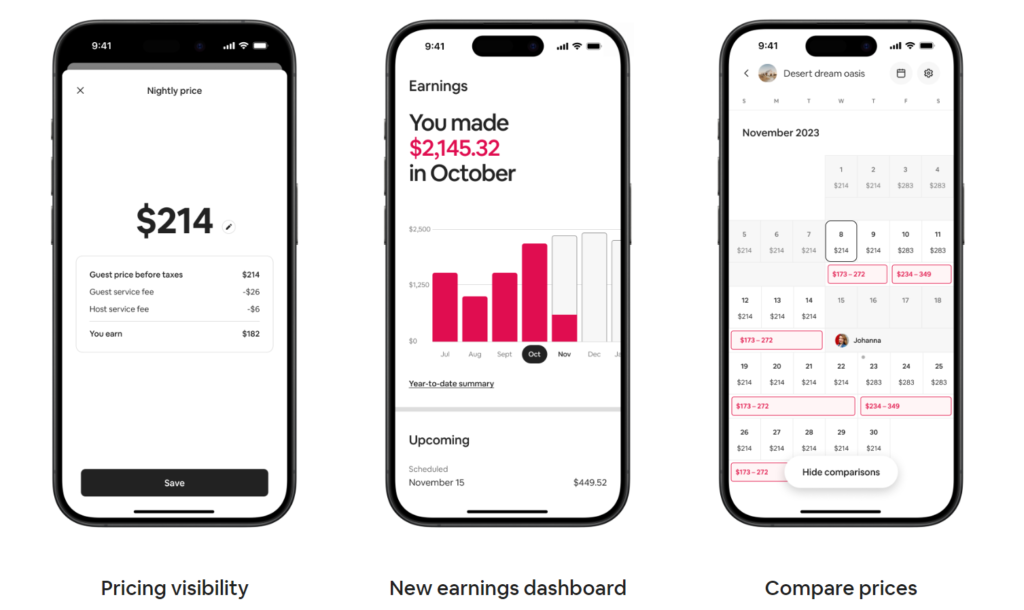 The 2023 Winter Release doesn't stop there. It includes additional features for hosts:
Pricing Visibility: Hosts now see prices inclusive of service fees, offering clearer insights into what guests pay.
Price Comparison: Hosts can compare their prices with similar listings directly in the calendar.
New Earnings Dashboard: A revamped dashboard provides a detailed view of earnings, with customizable reports and filters.
Co-Host Payout Options: Hosts now have more flexibility in sharing payouts with Co-Hosts.
Enhanced Co-Host Messaging: New Inbox features to facilitate better coordination between Hosts and Co-Hosts.
*These updates, including Guest Favorites, the new Listings tab, and revamped ratings, start rolling out this week. Hosts can access these features early through Airbnb Early Access, with smart lock integration and other features arriving later in the year and the next.
Conclusion
Airbnb's latest updates are a game-changer, ensuring guests know exactly what to expect, and hosts have better tools at their disposal. This marks a significant step forward in making Airbnb experiences more reliable, enjoyable, and hassle-free for both guests and hosts.