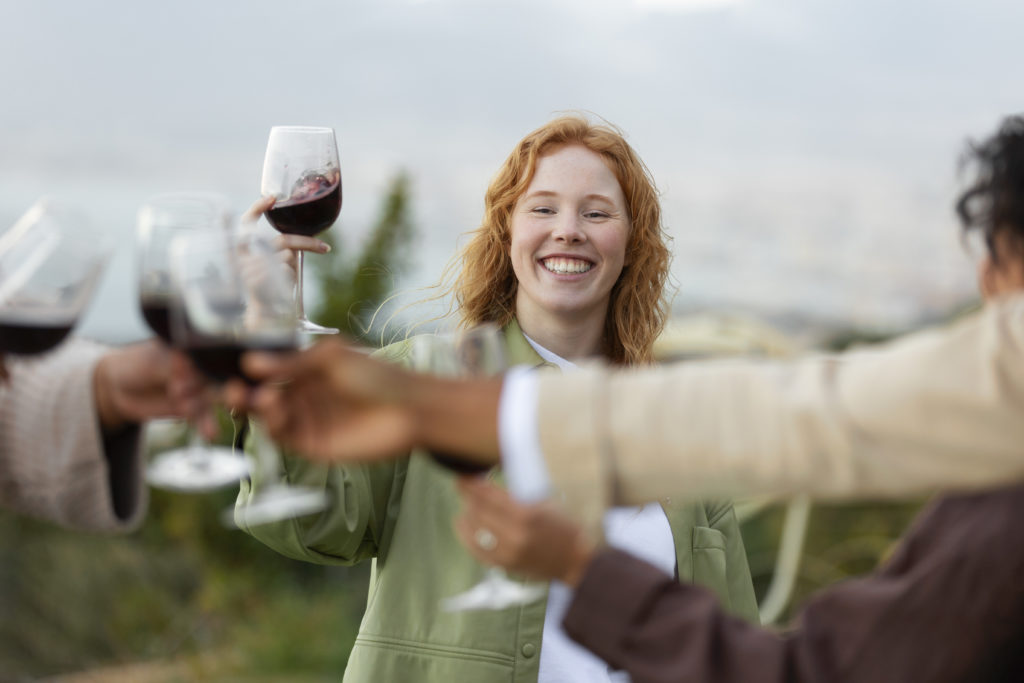 Do you find that your guests often seem to do the same touristy things, leaving much of the local flavor unexplored? As a local expert, you have a unique perspective on what makes your area truly special. What if you could share that insight while making some extra income? This is where Airbnb Experiences come into play.
What are Airbnb Experiences?
Airbnb Experiences are a step beyond traditional guided tours or classes. They give hosts an opportunity to showcase their local expertise and passion in a particular area. Whether it's painting, cooking, or hiking, as a host you can turn your hobby or skill into an experience that allows guests to see the world from your perspective. These are not cookie-cutter tourist traps; these experiences delve deeper, offering guests insider access to a local culture or community. Your guests will not only learn something new but will also make meaningful connections along the way.
Benefits of hosting an Airbnb Experience
The benefits of hosting Airbnb Experiences extend far beyond making extra money. For one, you get to meet individuals from all walks of life, enriching your own cultural exposure. The platform allows a great deal of flexibility—you can offer your experience according to your own schedule without disrupting your daily routine. You also gain a sense of fulfillment by sharing something you're passionate about. Furthermore, you don't have to be an overnight host to participate. Anyone with a unique skill, knowledge, or access to special locations can become an Experience host.
How to host an Airbnb Experience
The first step in hosting an Airbnb Experience is to submit a proposal for approval. Airbnb maintains high standards for experiences, focusing on three main pillars: expertise, insider access, and human connection. Your listing needs to cover these essentials convincingly. The more detailed you can be in your proposal, the better your chances of approval. Remember to include high-quality photos, location details, and other logistical information. Once approved, you can set your schedule and pricing, making adjustments as needed based on guest feedback and demand.
What's the commission fee?
Airbnb charges a service fee of around 20% for experiences, although this could vary based on mutual agreement between the host and Airbnb. This fee helps Airbnb cover the costs of maintaining the platform and providing customer support. This fee is already incorporated into the pricing that potential guests see, so there are no hidden costs that you have to worry about. The payout you receive post-experience already has this fee deducted.
Most popular Airbnb Experiences

Airbnb offers a wide variety of experience categories, from food and drink to outdoor activities. To set yourself apart, consider what is popular but also think about what unique twist you can provide. For example, wine tasting is a classic choice, but perhaps your vineyard offers a rare grape variety or incorporates biodynamic farming techniques. Cooking classes also rate highly—here, your unique selling proposition could be offering traditional recipes passed down through generations. Nature experiences, like guided hikes or even camping, offer something for those looking to connect with the great outdoors. Remember, the key is to blend a popular concept with your unique perspective or offering.
Virtual Airbnb Experiences

The pandemic has shown us the potential of virtual experiences. With the flexibility of online platforms, you can reach people from all corners of the world. This is a great opportunity for those who have knowledge or skills that can be easily translated into a virtual setting, like cooking classes, yoga sessions, or even craft workshops. Ensure you list all the materials and preparations your guests would need in advance.
Airbnb Experiences for teams
In a world that's becoming increasingly remote, team-building activities are making their way into virtual settings as well. Companies are always looking for unique experiences to boost morale and encourage team bonding. Virtual escape rooms, cooking challenges, and even trivia games centered around corporate culture or general knowledge can offer a fun twist to the usual team activities.
How to make money with an Airbnb Experience
Airbnb Experiences can be a significant revenue stream if managed properly. Consider bundling experiences with overnight stays for a package deal, or offer discounted rates for larger groups. Remember, the more unique and well-executed your experience, the better reviews you'll get. Good reviews lead to more visibility on Airbnb's platform, which can result in more bookings.
FAQs about Airbnb Experiences
Is it mandatory to be an Airbnb host to host an Experience?
No, Airbnb Experiences are independent of overnight stays. You can offer either or both.
Do I need to own a property to host an Airbnb Experience?
No, you just need to have the appropriate setting for your experience, which could be a rented studio, a public park, or even your own home if the experience calls for it.
How much should I charge for an Airbnb Experience?
Pricing is a balance between covering your costs and offering value to your guests. Research other similar experiences to gauge appropriate pricing.
Should I Host an Airbnb Experience?
If you have a unique skill or knowledge and enjoy meeting new people, the answer is a resounding yes. Airbnb Experiences offer a fulfilling way to earn extra income while doing what you love.
By opening up your world to others through Airbnb Experiences, you're not just making extra money; you're also enriching your life and the lives of your guests. Each experience you host is an opportunity to make a lasting impact on someone's journey. So why wait? Turn your passion into a profitable experience today!