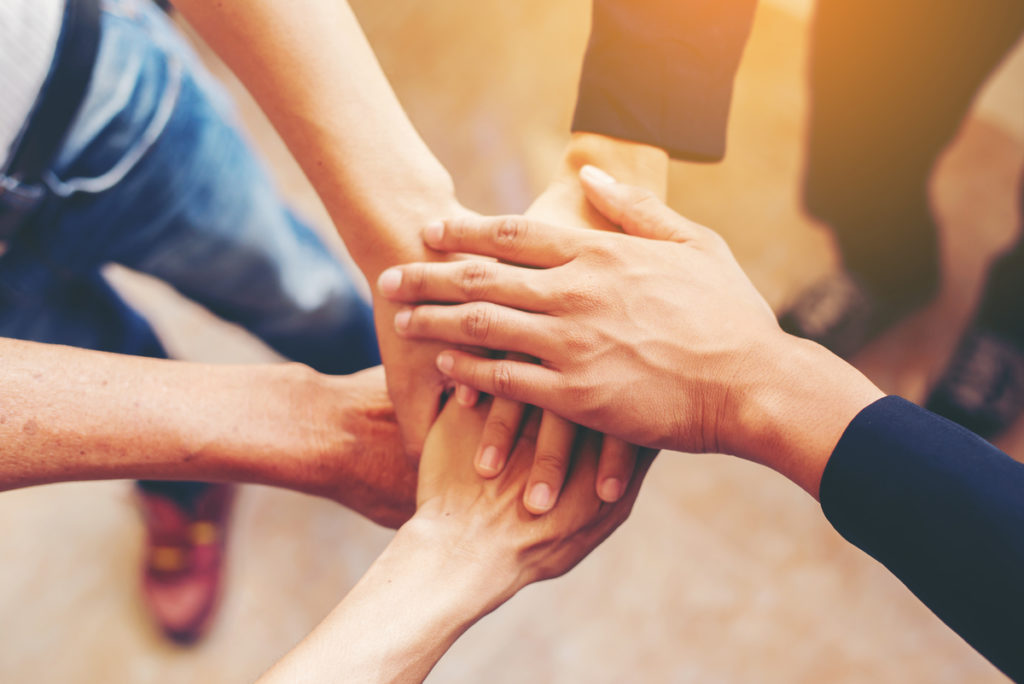 The vacation rental business focuses on efficiency, organization, and creating trusting relationships with both contractors and customers. Therefore, it is important to find the right partners to suit your specific needs. That's where our Hosthub team comes in, as we have worked tirelessly to develop partnerships with several vacation rental software companies to transform and simplify your business.
Here at Hosthub, we believe that our success when working all together far outweighs the success we would have as a single entity. By negotiating excellent deals as a team with our powerful partnerships, we have managed to get Hosthub some of the best deals on the market with powerful software providers. This article today will give you a quick whistle-stop tour of some of our favorites.
Keep reading to find out more about some of the partnerships that we feel will benefit you within the vacation rental space – you never know, you might just find the software that will take your company to new heights. Let's take a closer look.
How can these services help you?
Over the past ten years, the sheer amount of vacation rental space has exploded exponentially, and with this, several different software providers have developed programs to try and cater to this market. With so many different programs on the market, however, it can become confusing when discovering which programs are actually worth it.
So, before we share some of the software that we think could really benefit you, it is worth looking at the end goal – and what these companies are supposed to deliver. In simple terms, their main purpose is to make your job easier – helping you run our business more smoothly, making your life easier. Many will also lead to increased profits for your rental business.
At Hosthub, we are constantly scouring the software available on the market for companies that we think might benefit you and are consistently improving our services. So without further ado, let's look at some of our favorites on the market right now.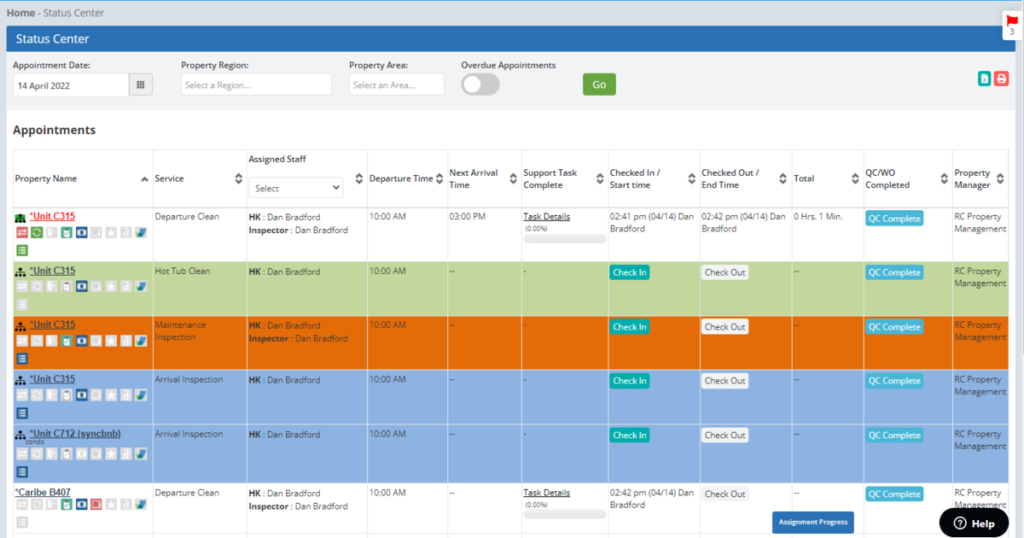 One of the most difficult tasks about owning vacation rental properties is the clean-up after you have had guests – coordinating this can be difficult, especially if you have more than one property, with guests checking in and leaving at different times. ResortCleaning is a software that manages housekeeping for vacation rentals allowing you to keep on top of all the tasks at hand. It is fully PMS integrated and offers many different operational management tools to allow customers to oversee their housekeeping and maintenance for multiple properties.
Available on desktop and mobile, the platform is easy to access and instinctive to use allowing you to schedule tasks where and when you require them. It comes with several different management options including inventory and invoice management to keep on top of things, as well as operations consulting and brand management.
What's more, Hosthub has partnered with ResortCleaning to get you access to a free 60-day trial, where you can try out the software in its entirety to see how it will benefit your vacation rentals.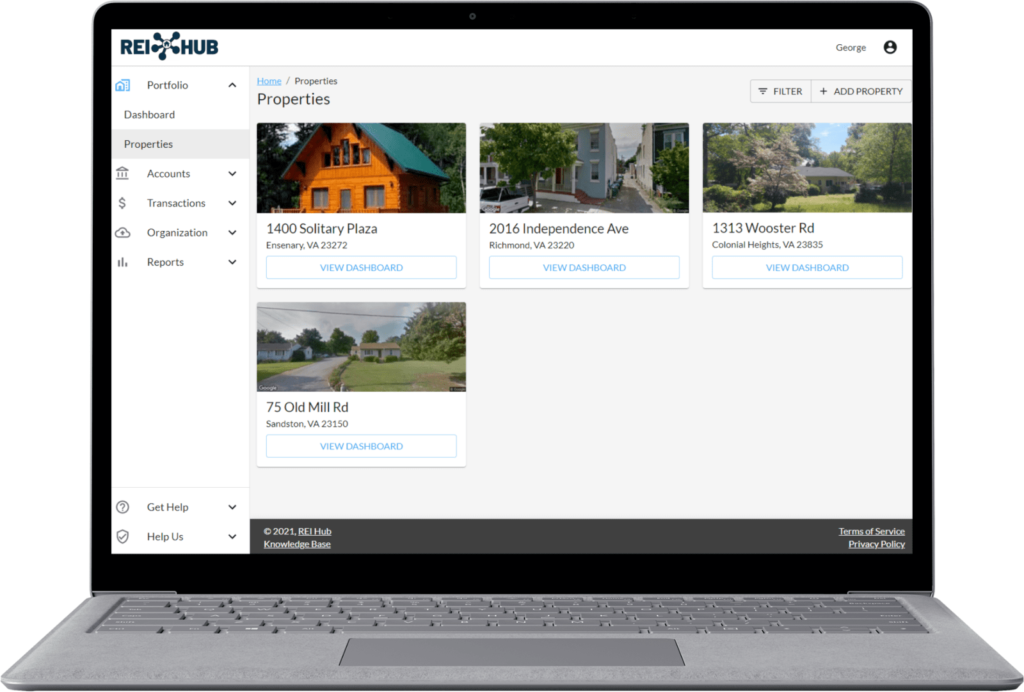 If you have multiple rental properties, it can be difficult to manage revenue when you are renting them out to multiple customers. ReiHub is the perfect tool to help deal with this, as it automates the bookkeeping process, making it much simpler.
What makes it even better is that Rei Hub can be linked up with your Hosthub account to make managing your properties and keeping track of payments even easier.The Rei Hub platform monitors all your transactions from these properties and can even link your business bank account or credit cards to their profile. Any transactions can be categorized to understand payments and expenses better, making it easier to file tax returns and gain tax deductions – it can even prepare your schedule E return for you when the time comes.
We love this software, and others do too! This can be seen by their five-star rating for customer satisfaction, with many customers mentioning the fact that the platform is incredibly easy to use.
Hosthub users are entitled to a 30-day trial to test out the software. If you are happy with what you see, you can then sign up in full, receiving 40% off the first three months of your subscription – so why not try it out today.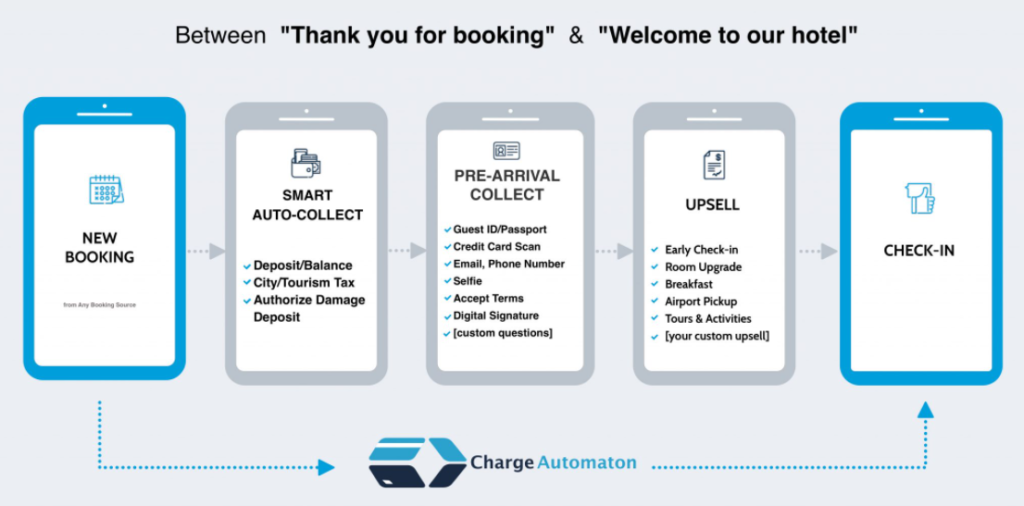 ChargeΑutomation rental software is a great way to manage guests, collect their relevant information, gain their signature and send them a link to a guest portal personalized specifically for them. Additionally, it allows you to collect funds from your guests for reservation payments (especially if they cancel last minute and are required to part pay for their booking), sent refunds, or collect security deposits (which can be preauthorized). Payment links can be created and sent easily through email, social media, or text message making it easier than ever for your guests to send you their payments.
The app also gives you the option to upsell – through upgrades or additional services that your guest can pay directly through the software. This can occur through their personalized portal, or during the online check-in process that can also be facilitated by the software.
ChargeAutomation subscriptions do not have a minimum term and can be canceled at any time, meaning that you are not locked into a contract. It does come with a small fee, but the benefits vastly outweigh this cost. The standard fees are around 0.15% of whatever the transaction amount is, plus a 25-cent fee. These costs will be added up throughout the month and billed at the end of each month.
The system can be linked seamlessly with Hosthub, meaning that you can send your guests' information and invoices easily, and organize refunds where necessary.

One thing that can make or break a vacation rental is guest reviews – great guest engagement and positive reviews can lead to more business and a growing reputation, but how should you best engage your visitors? This is where YourWelcome comes in. This subscription service allows you to engage with guests during every step of the process – from the initial booking to after they have left your property through a tablet.
The tablet is paired with your property and it can be accessed remotely, where you can customize what is available to your guests – from information about your property, video guides, recommendations about places to visit or eat in the local area, or extras to your property that you intend to upsell.
Through Hosthub, you can access this service for as little as $15 per month, leaving your customers feeling happy and attended to.

Last but certainly not least on our list of platforms is LuggageHero. LuggageHero is a platform that allows guests to search for many different short-term storage locations that are in their vicinity. These storage places are traditionally inside businesses such as hotels, cafes, and shops making them easily accessible. Each of the locations is vetted by local employees to ensure their suitability for storage luggage, meaning that you can recommend it to your guests knowing that their luggage will be secure. Any luggage that is stored will be sealed to ensure privacy and safety and is insured for damage, loss, and theft.
With Hosthub, you can become a LuggageHero partner by signing up here. Once signed up, you can then recommend the service to your guests who may want to explore the surrounding area before or after they check out, without carrying around their heavy luggage – this can be done through the automated messaging service on our platform.
Due to our partnership with LuggageHero, your guests can access 2 hours of free luggage storage and you get a 15% commission on any paid booking that extends over this two-hour period – it's a win-win situation.
We're all in this together – so let's make it that little bit easier
Let's face it, the vacation and tourism industry can be tough. However, thanks to Hosthub's partnerships and our online community, it can be easier. Our strong business links with the partners above give you access to the tools and services you need to help boost your business and grow your profits.
With so many great partners and the potential for even more in the future, it couldn't be a better time to join our community to take advantage of these relationships and our expert services. If you have any questions about our vacation rental services, please do not hesitate to contact our expert staff who are on hand to help – we can't wait to hear your feedback.