Yes! You can easily post your Hosthub calendar on every custom website!
One of the most requested features from our users was public calendars, and Hosthub now offers this feature to all its users.
From now on every rental has its own unique public calendar URL that you can use to post on your site or send to business partners, cleaning agencies, co-hosts, repeat visitors, etc so they know which dates are free and which are booked. No guest information is shown, just availability. The page also shows your contact details so prospective guests can reach you.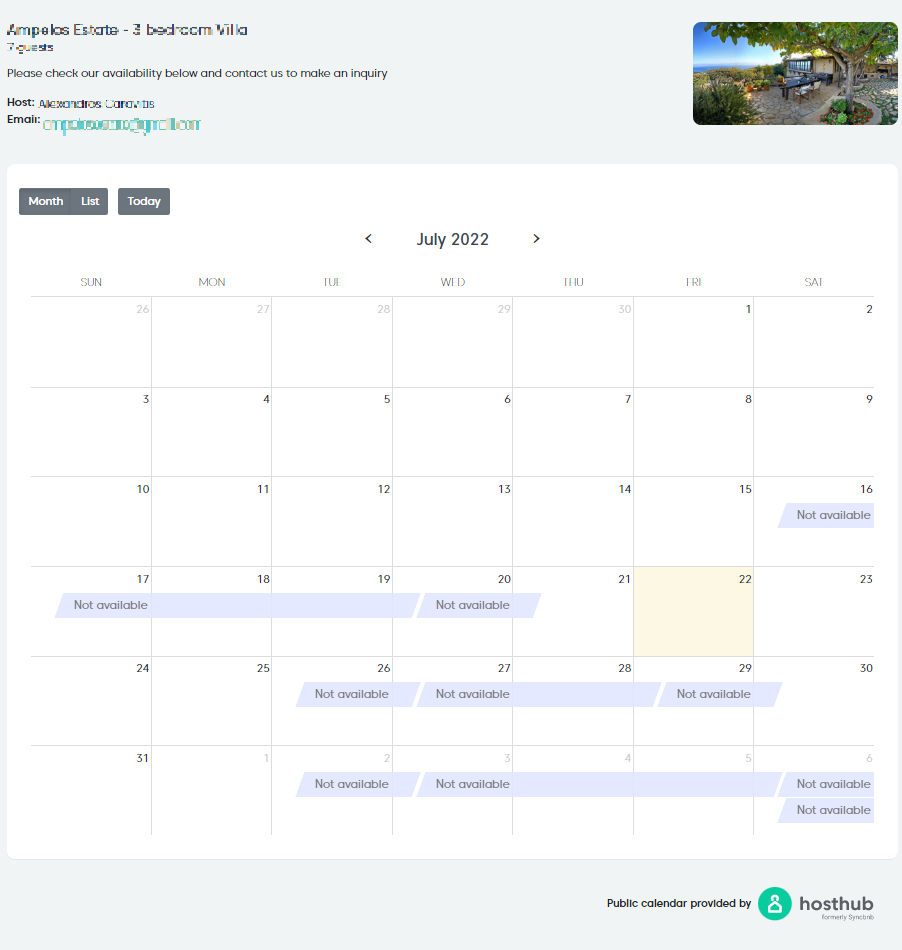 You can find your own public calendar URL by visiting the "Rentals" section in your Hosthub account (see the screenshot below).
Whenever you get a new booking from any of your channels, your public calendar is automatically updated just like your internal calendar so your guests know when your property is available and you save the hassle of repeated requests for availability.
In the following months, we will add booking functionality to this page, so your guests can book directly from your website – but more on this soon…