Rate Management
With Hosthub's Rate Management you can use & manage multiple rate plans for each channel at no extra cost. Set the rates of your choice in Hosthub and then our system will send them to your channels.
Default settings
Set up the rates for each rental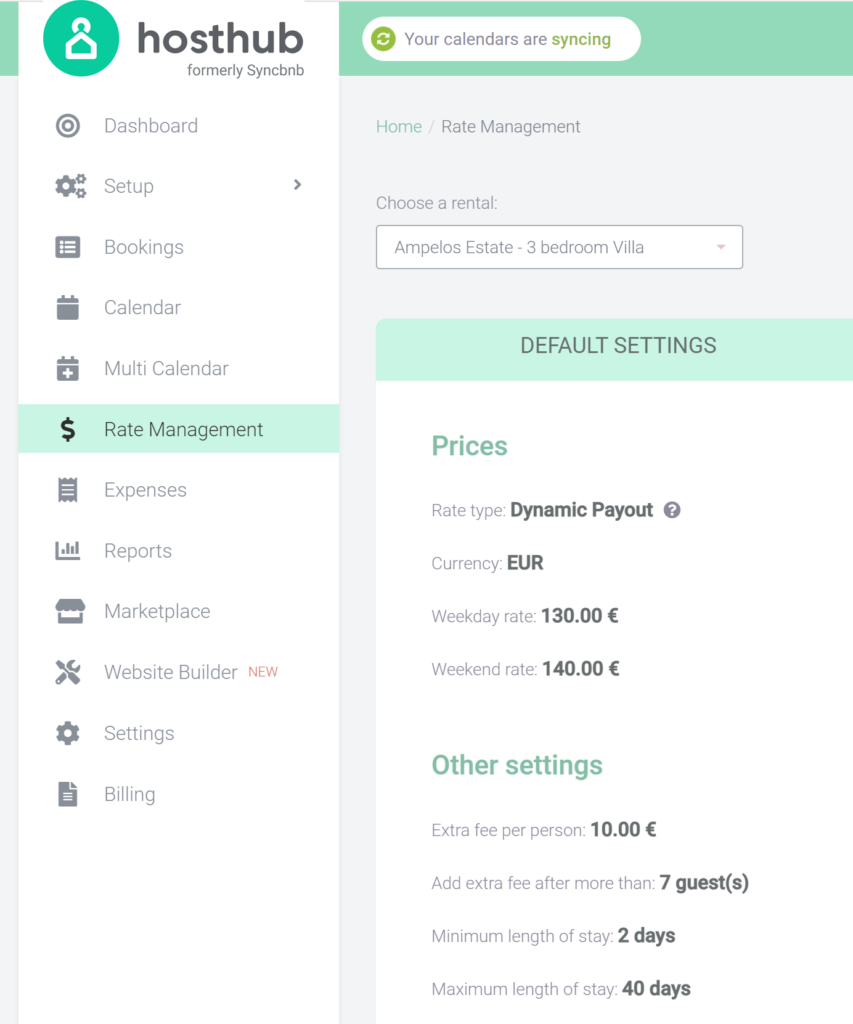 Weekday/Weekend rate

Extra fee per person

Minimum/maximum length of stay
Our system will automatically send these rates to your Airbnb, Booking.com, Vrbo, WordPress direct booking website, and Expedia listings.
The prices adjust dynamically for each channel (depending on each channel's fee) in order to get the same amount of money for each day of a reservation regardless of the channel. 
Exceptions
Set up your exceptions
You can set different rates and policies for each rental, for specific days and periods according to your needs that will override the default settings – eg high season, low season, etc.
You can see all the exceptions on a calendar view where you can delete or edit whichever you want. All the deleted exceptions will bring the rates back to the default ones. 👇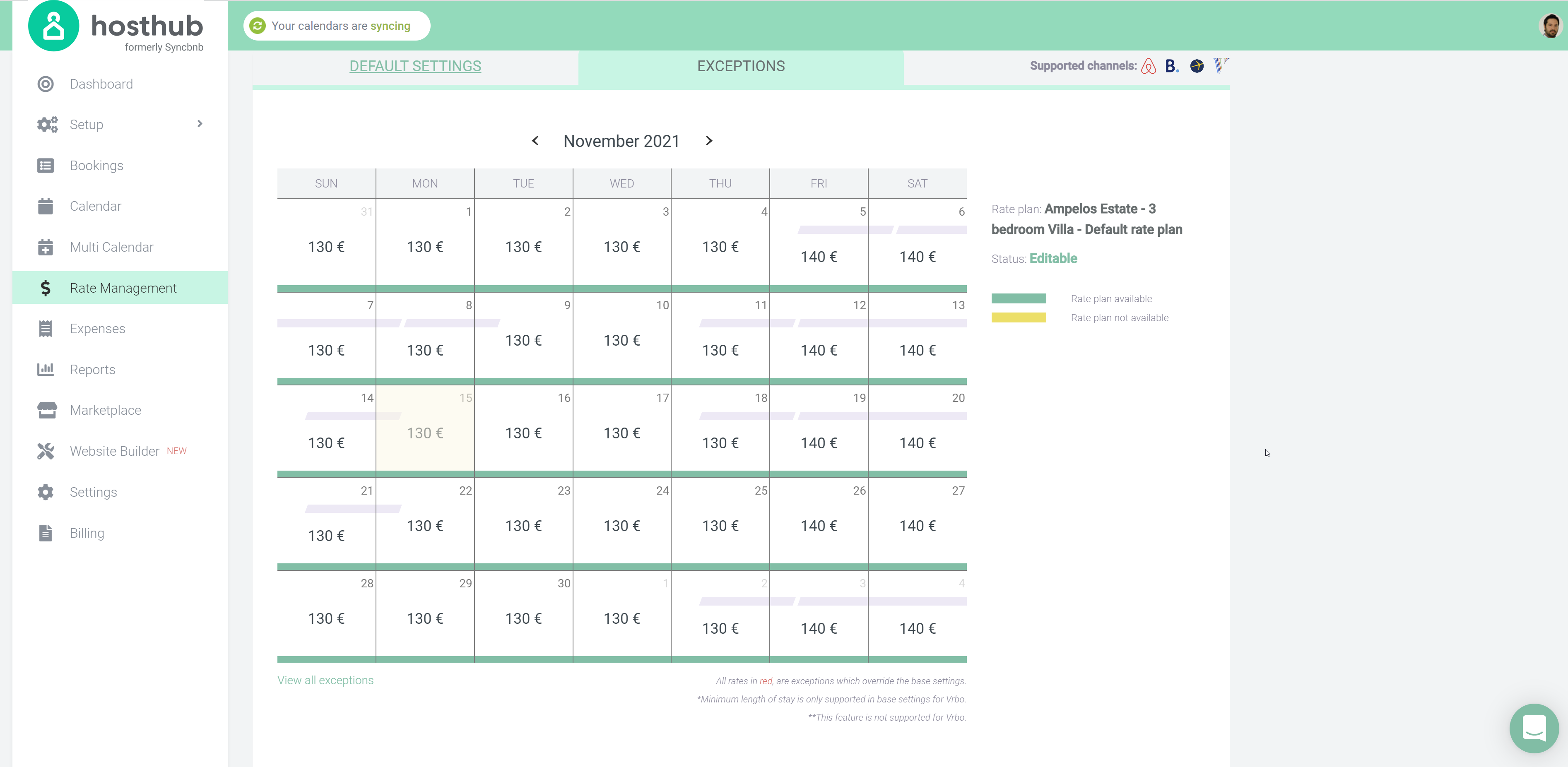 These exceptions will be automatically sent to your channels.
Rate type: Dynamic vs Rate parity
With Hosthub you can select if you want dynamic rates or rate parity. Here's a quick explanation about each:

Dynamic Rates: Select this if you want to receive the same amount per night booked regardless of the channel the reservation was made. If for example, you want $100 per night, we will send $103 to Airbnb, $115 to Booking.com, and $118 to Expedia, based on their channel fees.

Rate Parity: Mostly used by hotels, this option allows you to show the exact same amount per night on all channels, but your payout will vary depending on the fees each channel charges you for these bookings.
Uptick/Downtick
You can set an uptick or downtick for each channel connected to your account
Change the channel's up/downtick from -95% to +95% and all your rentals' rates will be re-calculated based on the updated up/downtick. 
The prices will change dynamically, summing each channel's fee and the up/downtick that you set, to give you the final price for your guests.