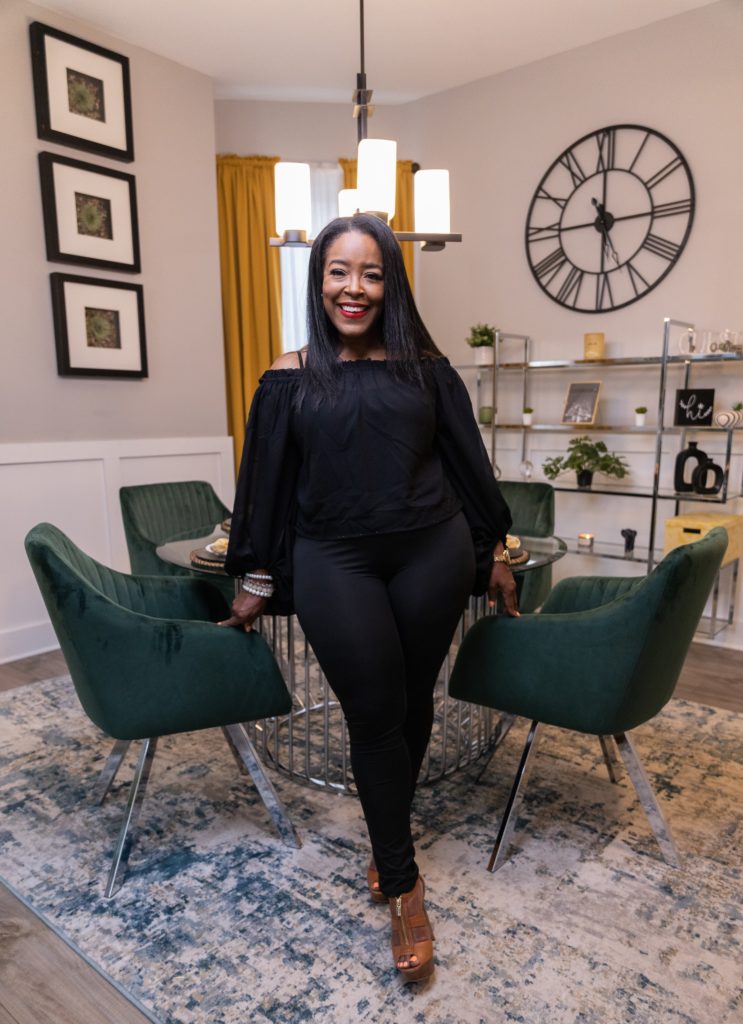 This week let's meet Sandra😊
Sandra lives in Chicago, Illinois and she has two short-term rental properties there. She started hosting in April 2022 and she has already become a Super Host on Airbnb and a Premier Host on Vrbo. Sandra started hosting because she has always had an interest in real estate and hospitality. She is fully informed about the industry in general as she has taken a myriad of online courses, seminars, etc.
Let's hear Sandra's story! 🔊
So Sandra, tell us, how long have you been hosting? How and why did you start? How many properties do you manage?
I've been hosting just since April of 2022. I've always had an interest in real estate and hospitality. I've always felt that eventually, I would have an opportunity to explore revenue-generating opportunities involving both. I've made a full-time pass time of watching real estate programs from demo and flips to sales and acquisitions, to interior design and decor, you name it. I've also studied customer-facing roles and how to serve in excellence when dealing with customers in a multiplicity of disciplines. I've taken a myriad of real estate classes, attended seminars, and purchased self-study courses all to get educated in this area because I wanted to be prepared when the time came for me to spread my wings. Well, 2020/21 proved to be a time of great transition for me as it was for many people. Living through a global pandemic I believe has changed us all in some way or another. The gloom and despair of millions of Covid-19-related deaths and for me also experiencing a painful divorce forced me to start thinking about living life to the fullest, pursuing my dreams, and going after those things that truly bring me joy. I began fine-tuning a path forward in the areas that I've always been drawn to, real estate and hospitality. The short-term rental market is where I focused my attention and started exploring more about it. In October of 2021, took a trip to visit Chip and Joanna Gaines' Magnolia Empire in Waco, TX. You have to understand, I LOVE CHIP AND JOANNA. There are television shows included in my regularly scheduled programs to watch. What they've accomplished in real estate and short-term rentals which has led to so many amazing ventures and partnerships has been one of my greatest inspirations. I left there with plans to launch my own short-term rental business in my hometown. I purchased a building in March of 2022 fulfilling my 20-plus year real estate investment dream and decided it would serve as the home of my first bnb allowing me to also fulfill my desire to serve in the hospitality field. We went live with our first unit in April and have been growing ever since.
I'm currently managing two properties, both have achieved Super Host and Premier Host status. To have achieved that in the few months we've been in business is incredible but I work hard to provide a great experience for my guests and it feels great to know that my guests enjoy their time spent in my units.
Are you an owner or a manager? Is this a part-time or full-time occupation for you?
I am actually an owner AND a manager. My property and units are managed by my property management firm, Well Howse Management. I believe anyone managing properties will agree, that it's a full-time role but with a great team in place, it doesn't have to be all-consuming. I have another full-time role in global health as well as other entrepreneurial endeavors. I try to balance my time and effort wisely to ensure I am working at my highest level of productivity.
What is the best thing about hosting, and what are the biggest problems you face?
The best thing about hosting is happy guests. Curating spaces for my guests to create memories, feel at home, and maybe even be a little pampered too makes me feel like I'm doing exactly what I was meant to do. I try to think of what my guests would appreciate most about booking one of my units. I try to make the experience hassle-free, add a few personal touches, and make sure my guests know how much I appreciate their business. Guests have so many options to choose from when it comes to booking and I never take for granted that they choose to book with me. I've hosted guests from all over the USA and from other countries as well, including The Netherlands. I've met some amazing people and I'm grateful that they have found me to be a great host.
What's most problematic are the days when someone books who don't really appreciate me going the extra mile to make sure everything is in place for them to have an amazing stay. Those are the difficult guests who don't follow the house rules, disrespect or even destroy my property. I took my time with the interior design and decor and provide great amenities for my guests and when they don't value the time, effort, energy, and resources it took to create something wonderful for them it's often hard on me and my team as well. It can really damper morale. Fortunately, those instances are few and far between. Most of our guests are truly amazing people!
What is one thing you wish you knew when you started hosting?
When I started hosting I was excited to jump into it fast with little to no help to sustain it. I wish I had known just how important it would be to surround myself with a great team. I learned quickly but it would have been great to have started with my team already in place.
What is the most important advice/tip you would give someone interested in becoming a short-term rental host?
The most important advice I would give anyone interested in hosting short-term rentals is to make sure you have a great team in place. It takes a lot of work to get multiple units cleaned and prepped for the next guests, monitor maintenance issues, and maintain excellent communication with current and potential guests. Potential hosts need to know and understand this business requires a team. Without an efficient cleaning team, you will struggle to maintain consistent quality service for your guests. A business owner can easily become consumed and overwhelmed by all of the tasks and responsibilities associated with hosting and lose sight of the importance of staying on top of all of the tasks and responsibilities associated with being a business owner. Delegating assignments to capable team members, employees or subcontractors can really free up your time to work on the things that will sustain and prepare you to scale your business and just spend your time doing what you want to do! You cannot do everything yourself. Utilize your team and available resources so you don't have to reinvent the wheel.
Besides Hosthub, are there any tools, devices, or software (eg. Remote keylocks, cameras, local guide apps, power meters, etc) you use? What is your experience with them?
To assist my team and me in making sure things run smoothly, we rely on remote keylocks, cameras to surveil all entrances to our units, noise meters, and BnSellIt to make it easier for our guests to purchase tickets to local attractions and also organize our items for sale on the property. I have found it beneficial to take advantage of software, apps, and tools to simplify and streamline administrative tasks. I also found Site Vee which provides templates for custom guest books and other bnb-related signage.
Which channels do you list on? How much has your revenue increased since listing on multiple channels?
I am currently listed on Airbnb and Vrbo. I started out solely on Airbnb and expanded to Vrbo within 2 weeks. There was an immediate increase in revenue that I could undoubtedly credit to the added exposure and increased visibility of listing on multiple channels. We've seen a marked increase each month with no signs of slowing down.
Besides listing on multiple channels, what other things can a host do to increase his/her bookings and revenue?
To increase bookings and revenue, hosts can take advantage of opportunities to post about their units on social media, share links to listings on social media, and share reviews to increase revenue, hosts should consider vending merchandise within their units. Guests will pay for convenience so it's helpful for hosts to make every effort to provide items for sale that guests may have forgotten at home (ie. toothbrush, toothpaste, mouth wash, phone charger, etc.). Word of mouth is also a great way to bring attention to the services hosts' provide. These are just a few suggestions, but they have all been beneficial to me.
You can find out more about Sandra's properties here:
Airbnb
Vrbo
Here are some photos to give you a better vision of Sandra's properties (click for larger versions) 🧐