Oxygen Pelatologio is one of the first AADE-certified e-invoicing providers in Greece and offers an easy-to-use and comprehensive e-invoicing and business organization platform in the Cloud.
It helps the business organize its finances, and easily accept card payments and invoice payments as well as API services for e-shops.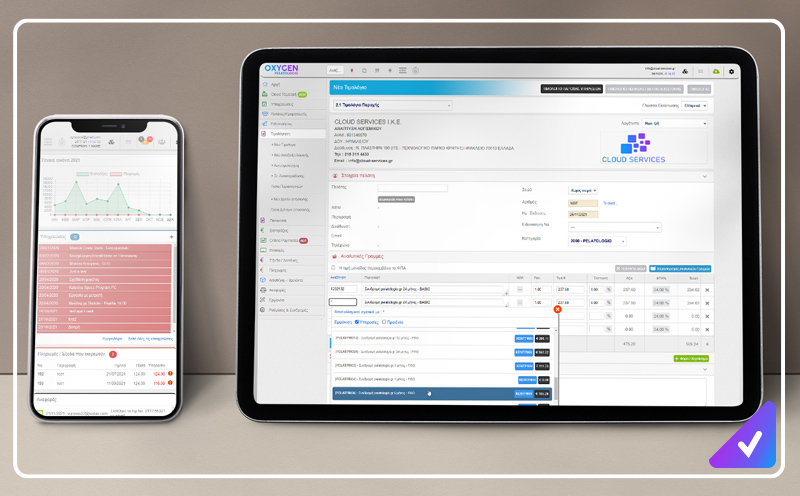 Hosthub in collaboration with Oxygen automatically issues your invoices for your bookings (valid only for people who live in Greece). You can send your invoices and receipts electronically to AADE's MyData and issue your documents electronically with the accommodation tax receipt to send to guests automatically after their departure.
Discount for Hosthub customers:
Hosthub users can use Oxygen Pelatologio for free for 3 months (1 month valid for everyone and 2 months extra for Hosthub customers). All you need is to register from here.