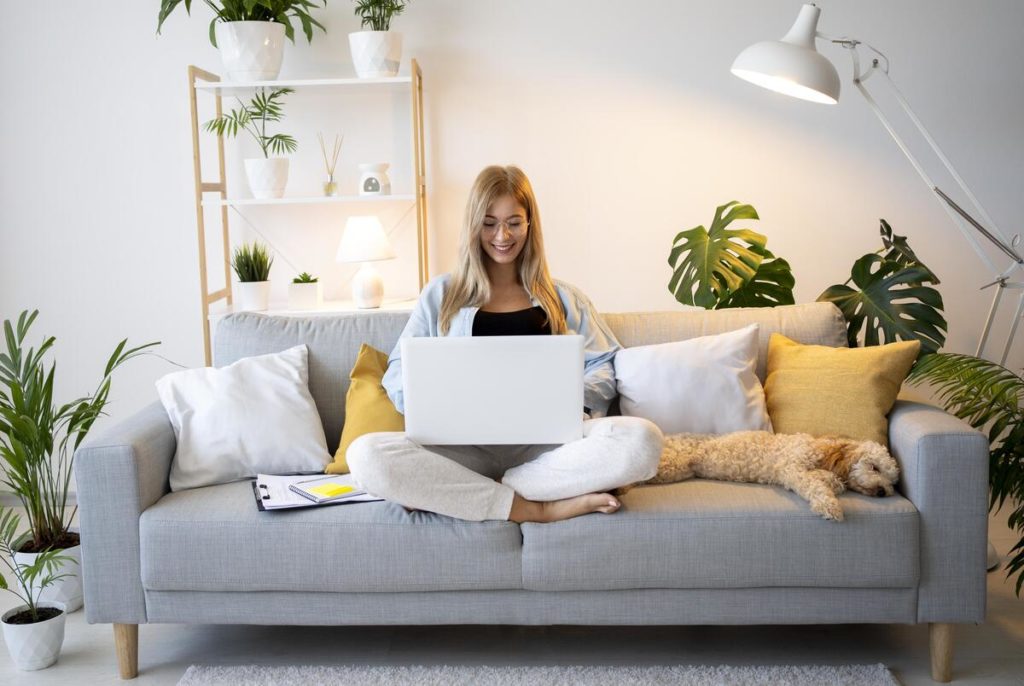 If you're a host who wants to get more out of your vacation rental, targeting business travelers is a great option. These days, people that have the option to work remotely, are choosing to travel while they work.
Working from places other than the office has become increasingly common since the pandemic. Because of this, more people are choosing to travel to different places while working. Additionally, someone on a business trip may decide to extend it and go on a mini vacation.
Therefore, you should strive to make your vacation rental property attractive to this type of potential guest by ensuring it has the necessary amenities and features.
Let's take a look at some of our top tips on how to adapt your vacation rental for business travelers:
High-speed wifi
One of the essential amenities your property should have is high-speed Wifi. The vast majority of business these days is done over the internet. Be sure that your property has a fast reliable internet connection. Make connecting to the Wifi as easy and smooth as possible.
Provide your guests the Wifi network name and password before their arrival so they can log in once they arrive. Send them an email and print out a copy of the information to make it easy to refer to.
Conduct a connection speed test to make sure everything is working properly. There is nothing worse than having a slow and unreliable internet connection. If the connection speed is particularly fast, you can mention that in your property description.
Plus, it's a good idea to have a backup connection or alternative internet source in case your internet goes down for any reason.
Business workspace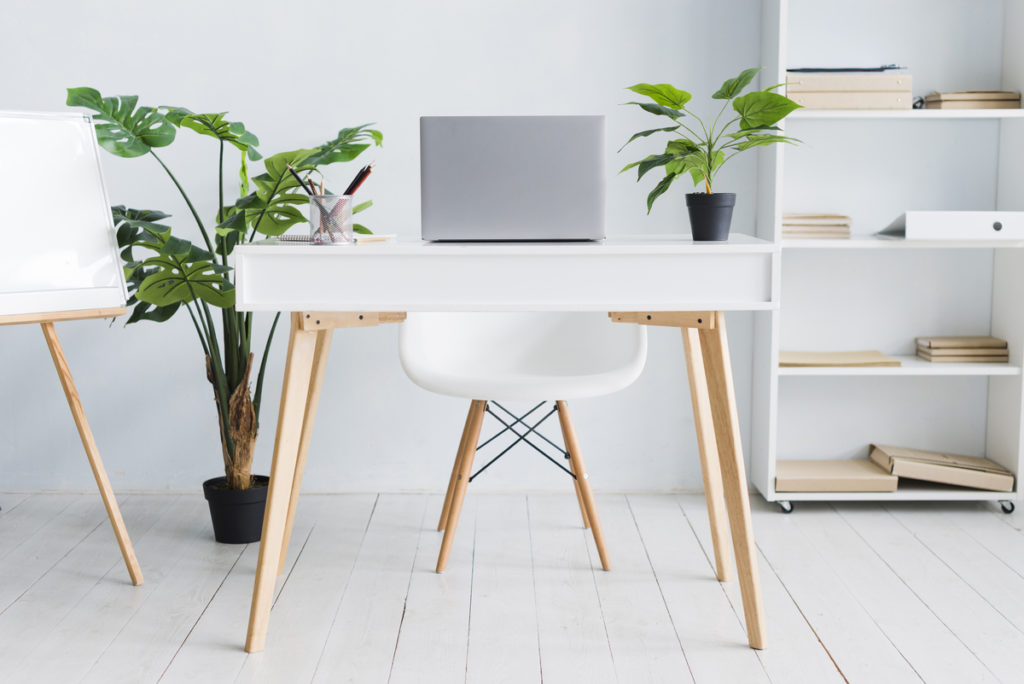 Besides a fast stable internet connection, having a comfortable workspace is required. This includes having an ergonomic desk, comfy office chair, and quality lamp. A standing or height-adjustable desk helps to set your space apart. Ideally, your workspace should be in an area with lots of natural lighting, such as by a window.
For additional perks, add a printer, office paper, pen and pencil, and office supplies, to show travelers you mean business. Adding a small tea and coffee area near this workspace is also a nice touch and adds to the office feel.
Parking/transportation
Having easy access to transportation is important since it allows guests to get around easily. Many business travelers rent cars to help them get from A to B. Parking in a town or city can be expensive so if you offer parking at your property, be sure to mention this in your listing description. Additionally, highlight all transportation options nearby, such as bus and train stops, and their numbers and schedules. To go the extra mile, why not offer an airport pick-up service to pick up guests? This takes the hassle out of traveling and makes their stay more luxurious.
Flexible check-in
Many business travelers are working on their schedules so may not be able to check in or check out at regular times. If you can, be flexible with your check-in and check-out times, and advertise this on your listing. Once someone has made a booking, send them a message to find out what time they expect to arrive. Make them feel welcome and understand their individual needs so you can make the check-in process as smooth as possible.
Kitchen equipment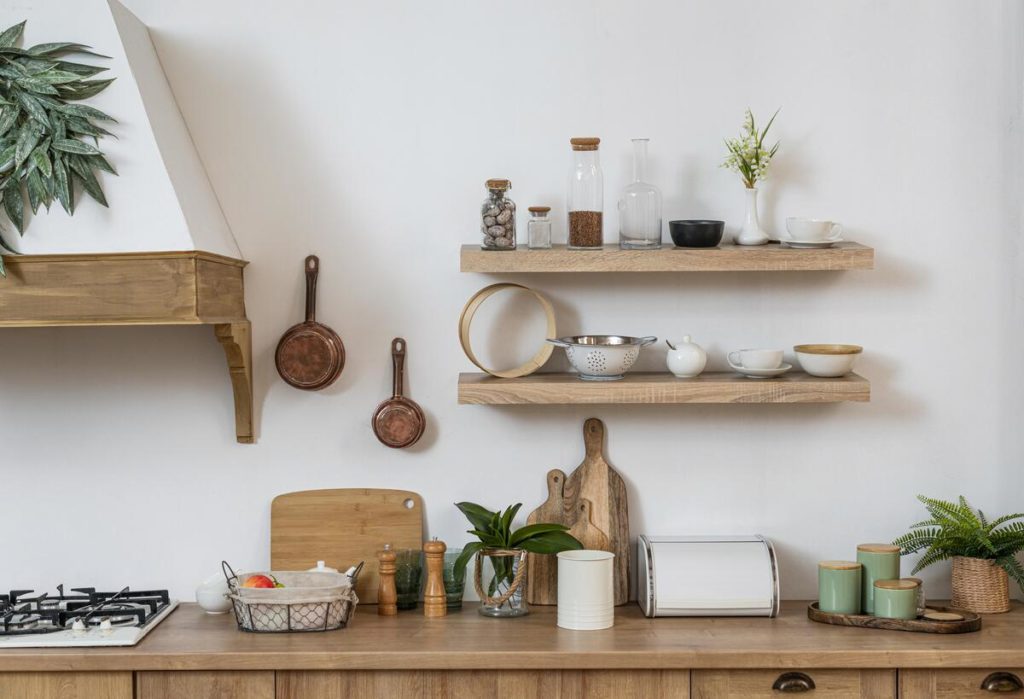 One of the common reasons why people prefer a vacation rental over a hotel is that a rental feels more like home. Most property rentals have a kitchen which a hotel lacks. A well-stocked kitchen is important since it allows guests to cook their meals. Be sure that your kitchen is stocked with quality plates, bowls, cups, spoons, forks, and other utensils. Be sure to include a kettle, Keurig coffee maker, mixer, or even bar equipment for a nice drink at the end of the day. A high-quality water filter is a nice selling point. Lastly, installing a dishwasher will make cleaning up a breeze, which every guest wants during their vacation.
Clothing storage
Often, business travelers may be in the area for important meetings. Therefore, they have to look their best. Be sure to have enough closet space where a suit can be hung and doesn't have to be folded. Provide an iron and ironing board to iron dress shirts and pants. Don't forget shoe shine and polish. A full-length mirror is needed so guests can get ready and check themselves before heading out. Add these features to the description of your property to attract business travelers.
Highlight your location
Your place should be easy to reach from important places, such as airports, business centers, convention centers, and business districts. If you're located in a convenient area, be sure to highlight that in your listing's description. For example, "We are located 5 minutes from the subway station so getting around the city is a breeze. Taxies, Uber, and Lyft are also widely available."
Even if you're not located in a prime location, think of other ways that you can provide value to business travelers. As mentioned earlier, you can offer airport limo service to make the check-in and checkout process pleasant and smooth.
List your property as business accommodation

Platforms such as booking.com and Airbnb want to attract business customers, so they allow you to list your property as business accommodation. This makes it easier for business travelers to filter their accommodation and find appropriate rental properties. If you meet the requirements, be sure you sign up to increase your potential customer base.
The take-away
As you can see, adapting your rental property for business travelers can be done in many ways. This includes offering flexible check-in and checkout times, setting up a comfortable workspace, and having high-speed Wifi. Don't be limited to the suggestions mentioned in this article. There are countless ways you can make your property more attractive. Spend some time thinking of how you can provide a better experience to your business guests.