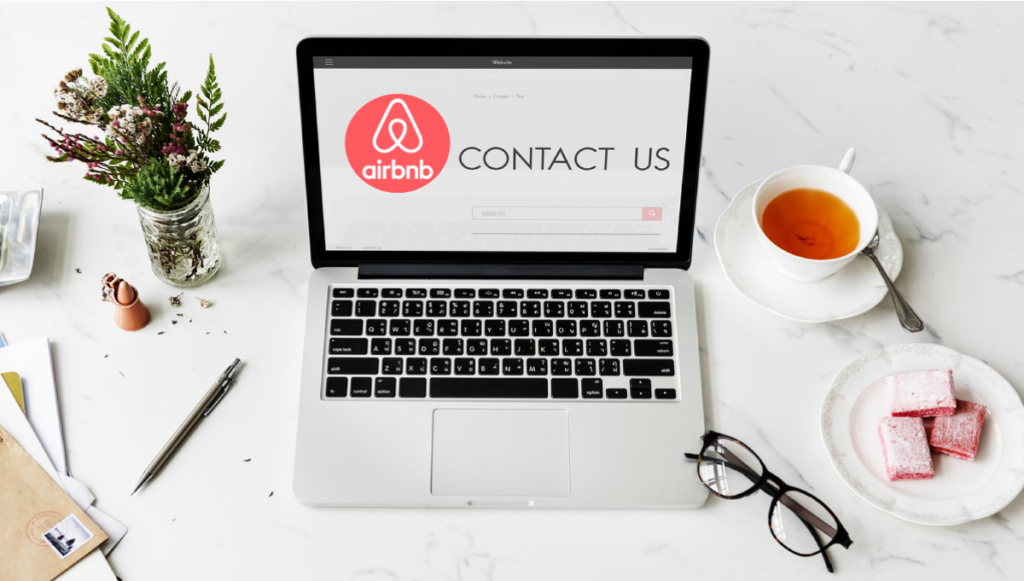 Airbnb is definitely one of the largest platforms for hosts wanting to rent out their property. However, contacting their customer service team can be challenging. If you have been hosting on Airbnb for a while, you will probably need to reach out to their service team to rectify an issue (for example a frozen listing issue). Therefore, it is important to understand how to do this.
Don't worry – we have done the hard work so you don't have to and have provided a number of ways to contact Airbnb customer services. It couldn't be simpler – let's take a closer look.
Contacting Airbnb by phone
There is a designated customer service phone line in many countries for Airbnb, which allows you to speak to a live agent. This means your issue can be resolved quicker than by contacting them via email. There may be long wait times to get through to an agent, but they are likely to resolve your issue promptly when you do connect with one. If Airbnb has an office in your country, there will be a phone number to call. If there is no number in your country, try contacting them via a different method or choosing a neighboring country's line. Be sure to check the fees with your network before calling as this can be costly.
There are many issues that can be resolved over the phone with a customer service representative. You can enquire about a particular reservation you may have at one of your properties, raise an issue with a booking, or cancel one from your end. On top of this, any refund requests and complaints can be dealt with over the phone.
However, contacting Airbnb over the phone may not be the best option in some cases. For example, if you are making a claim or submitting evidence that will require you to provide documentation, you will not be able to do this over the phone. Additionally, if you are having an issue with a guest, but the guest doesn't break any of the rules set by Airbnb, customer service in any form won't be able to help. You will need to find a solution yourself.
Tip: When speaking with an Airbnb rep, take notes of their name, and what you discussed in case you need to call back later and speak to another representative.
Below is a list of Airbnb contact numbers by country, for your reference:
Australia +61 2 8520 3333

Austria +43 (0) 72 08 83 800

Argentina +54 11 53 52 78 88

Brazil +55 21 3958-5800

Canada +1-855-424-7262

Chile +56 229 380 777

China +86 10 5904 5310 or 400 890 0309 (shared-cost)

Denmark +45 89 88 20 00

France +33 (0) 1 84 88 40 00

Germany +49 30 30 80 83 80 or +49(0)40 609 464 444

Greece +30 211 1989888

Hong Kong +852 5808 8888

Israel +972 3 939 9977

Ireland +353 1 697 1831

Italy +39-06-99 36 6533

Japan +81 3 4580 0999 or +81 800 100 1008 (toll-free)

Mexico +52 55 41 70 43 33

Netherlands +31 (0) 20 52 22 333

New Zealand +64 4 4880 888

Norway +47 21 61 16 88

Peru +51 1 7089777

Poland +48 22 30 72 000

Portugal +351 30 880 3888

Puerto Rico +1 787 919-0880

Russia +7 495 465 80 90 (Moscow) or + 7 495 380 35 15 or 88003017104 (toll-free)

South Korea +82 2 6022 2499 or +82 808 220 230 (toll-free)

Spain +34 91 123 45 67

Switzerland +41 43 50 84 900

Sweden +46 844 68 12 34

UK +44 203 318 1111

USA +1-415-800-5959 (San Francisco) or +1-855-424-7262 (toll-free)
Contacting Airbnb by email
If you do not have time to stay on hold or prefer things in writing, you can also contact Airbnb via email. In countries where you need to pay to call Airbnb, this may be a better option. The downside is that you will need to wait a little longer to receive a reply from the company – with most emails being responded to within 48 hours. There are three primary email addresses where the company can be reached:
Alternatively, you can try contacting the Global Head of Customer Experience, Catherine Powell, at [email protected]. If you want to go even further up the chain of command (although realistically you may not get a reply), you can contact the Airbnb leader –  their CEO Brian Chesky at [email protected].
Contacting Airbnb by their webpage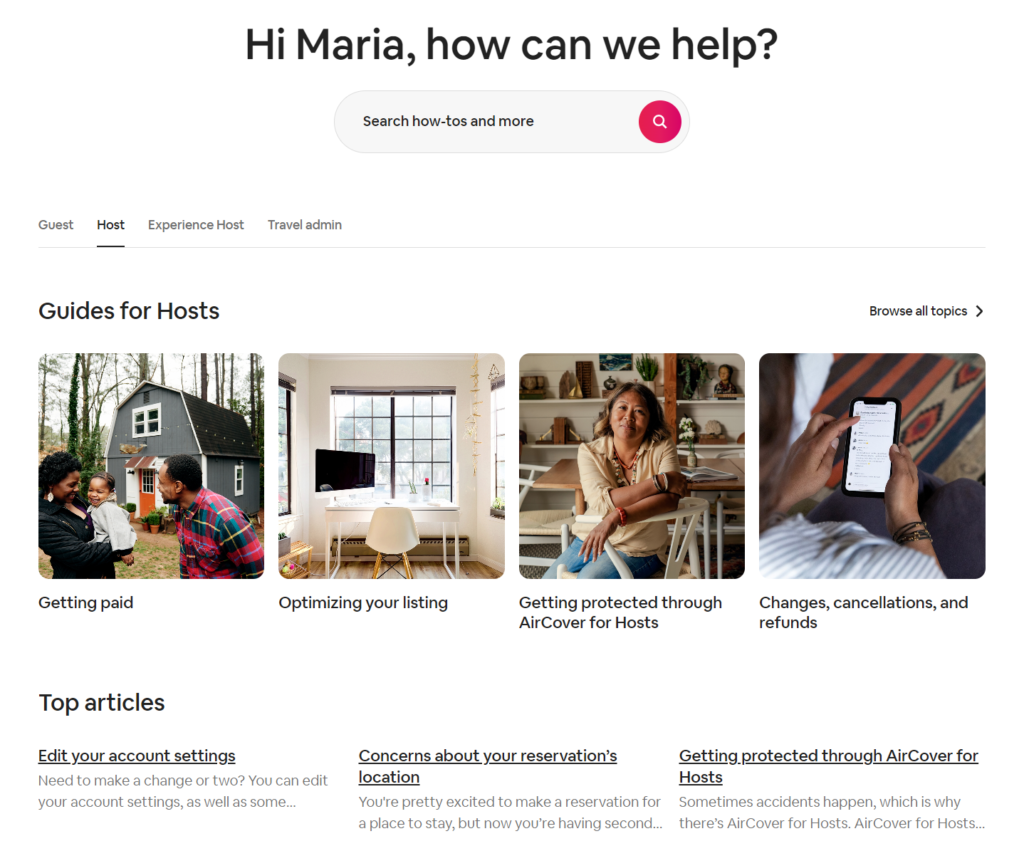 One of the easiest ways to contact Airbnb is through their website. Simply go to the Airbnb Help Center, where you can find a list of Frequently Asked Questions. If you can not find the information you need, the contact us option will allow you to send your query to Airbnb. There is also a live chat option if you are looking for a quicker response but don't want to be on hold over the phone.
Contacting Airbnb customer services via social media
One thing that many companies worry about is their public perception. Therefore, contacting Airbnb on social media is also a good way to get a response, since they want to be seen as dealing with any queries or issues promptly. Airbnb has a number of social media sites (with the most active page being their @airbnbhelp Twitter feed) where you can contact them. The handles of these pages are listed below for you.
The take away
At some point during your Airbnb hosting career, you will need to contact Airbnb for help. This may be due to minor issues, such as questions about your host account to reporting and asking for support around guest issues. This is to be expected, and Airbnb is well prepared for this – setting up multiple ways that hosts can contact them to resolve their issues. We hope our simple guide helps make contacting Airbnb a bit easier for you. Happy hosting!