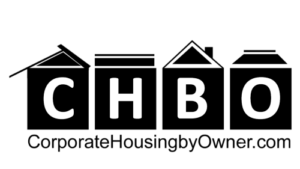 CHBO, or Corporate Housing by Owner stands as the leading platform for corporate housing. Originally created to assist property owners in advertising fully furnished rentals to those in need of corporate accommodations, it has now expanded to incorporate both privately owned properties and the listings of numerous corporate housing firms. Owing to CHBO's direct-to-consumer approach, the company is in a unique position to provide the most diverse range of corporate housing options found in the industry. Initiated in 2005 by Kimberly and Eric Smith, CHBO provides a comprehensive and transparent rental service, offering detailed property listings, allowing direct landlord-tenant discussions, and facilitating a fair negotiation process. By providing in-depth property details, user reviews, and personalized rental solutions, ranging from efficiency studios to high-end homes, CHBO ensures renters can make informed decisions that best suit their needs and budget. CHBO is dedicated to creating a hassle-free rental process where property owners can list their offerings for a minimal fee, and renters can access and evaluate these listings for free.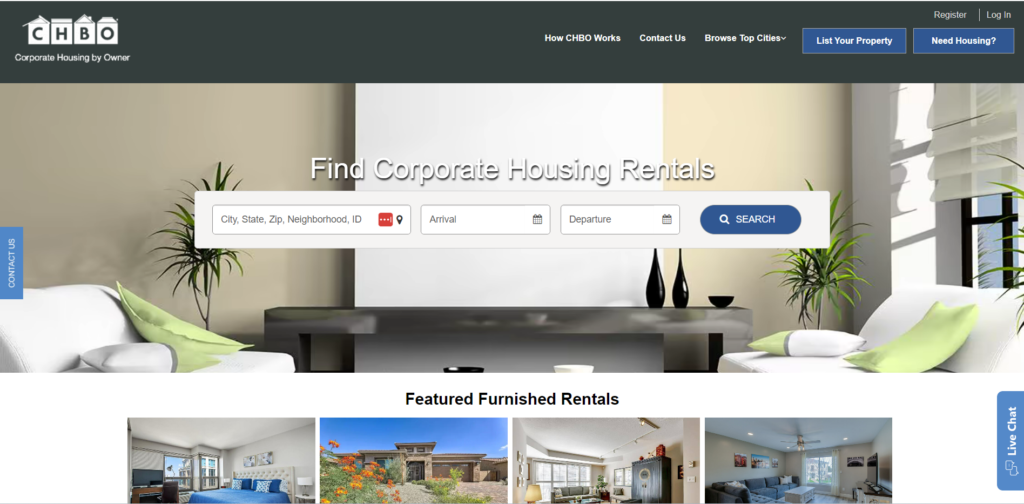 Targeting: CHBO appears mainly to corporate travelers, vacationers, military personnel, medical personnel, and business professionals.
Founded: 2005 (Littleton, Colorado, United States)
Commission: Annual fee ($339 – $975 depending on the selected package)
Payments: Owners collect payments if they want
Pros
It provides property owners with a vast audience of potential renters, including corporate travelers, vacationers, and business professionals, which can make finding tenants easier and quicker
The platform offers marketing tools and services to help property owners effectively showcase their properties
CHBO allows direct communication between property owners and potential tenants, facilitating transparency and negotiation.
Cons
There's a cost associated with listing a property on CHBO, which might be a barrier for some property owners
Due to the vast number of listings on CHBO, there can be considerable competition among property owners for renters
Renters using CHBO often have high expectations for property quality and service, which might require property owners to invest more time, effort, and resources into property upkeep
Want to sync CHBO with your other channels?
Sign up for a 14 day free trial of Hosthub