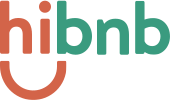 Hibnb serves as a specialized platform for the burgeoning cannabis community, offering secure, mindful, and inclusive lodging and activity choices for travelers interested in incorporating cannabis into their journeys. Hibnb is unique among marketplaces; every listing within their community encourages guests to safely and responsibly engage with cannabis culture. Whether it's visiting legal cannabis retailers (Get Hi), partaking in cannabis-centric events and experiences (Play Hi), or relaxing in 420-friendly accommodations (Stay Hi), they invite and support it all. They cater to everyone, from those tentatively exploring cannabis to seasoned enthusiasts, from healers and hippies to headbangers. Their platform offers a variety of ways to safely discover the world of cannabis.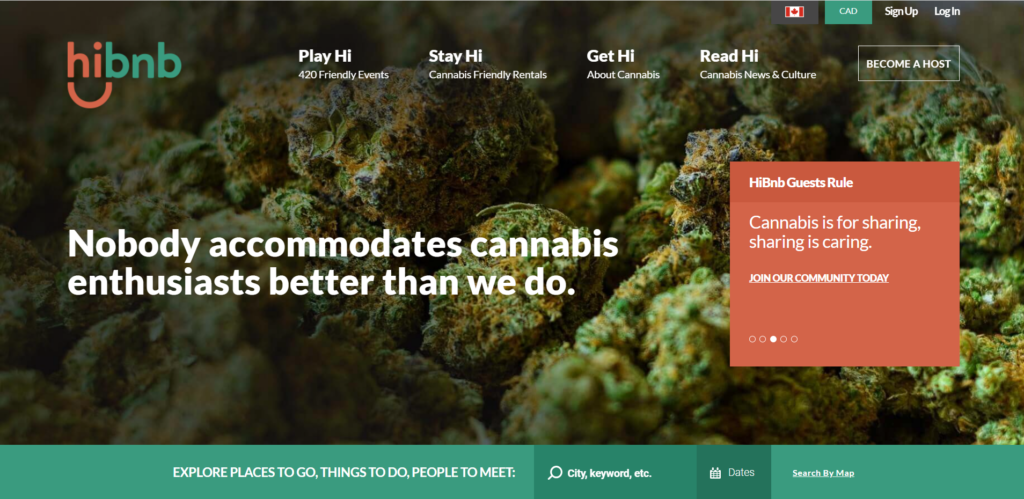 Targeting: Hibnb's target audience encompasses cannabis enthusiasts, adventurous travelers, community seekers, and lifelong learners who wish to explore, enjoy, and expand their knowledge about cannabis in a safe, friendly, and non-judgmental environment.
Founded: 2019 (North America)
Commission: 8% per booking
Payments: The platform collects payments
Pros
Hibnb caters specifically to cannabis users and those interested in exploring cannabis culture, filling a unique niche that mainstream booking platforms may not serve.
Cons
As a niche platform, hibnb may have a smaller user base compared to mainstream platforms, potentially leading to fewer bookings for hosts or fewer options for guests.
The legality of cannabis varies greatly worldwide. This could limit the locations where hibnb operates, and users may need to navigate a complex legal landscape.
Despite increasing acceptance, cannabis use still carries a stigma in many societies. Users of the platform might face negative perceptions.
Want to sync hibnb with your other channels?
Sign up for a 14 day free trial of Hosthub