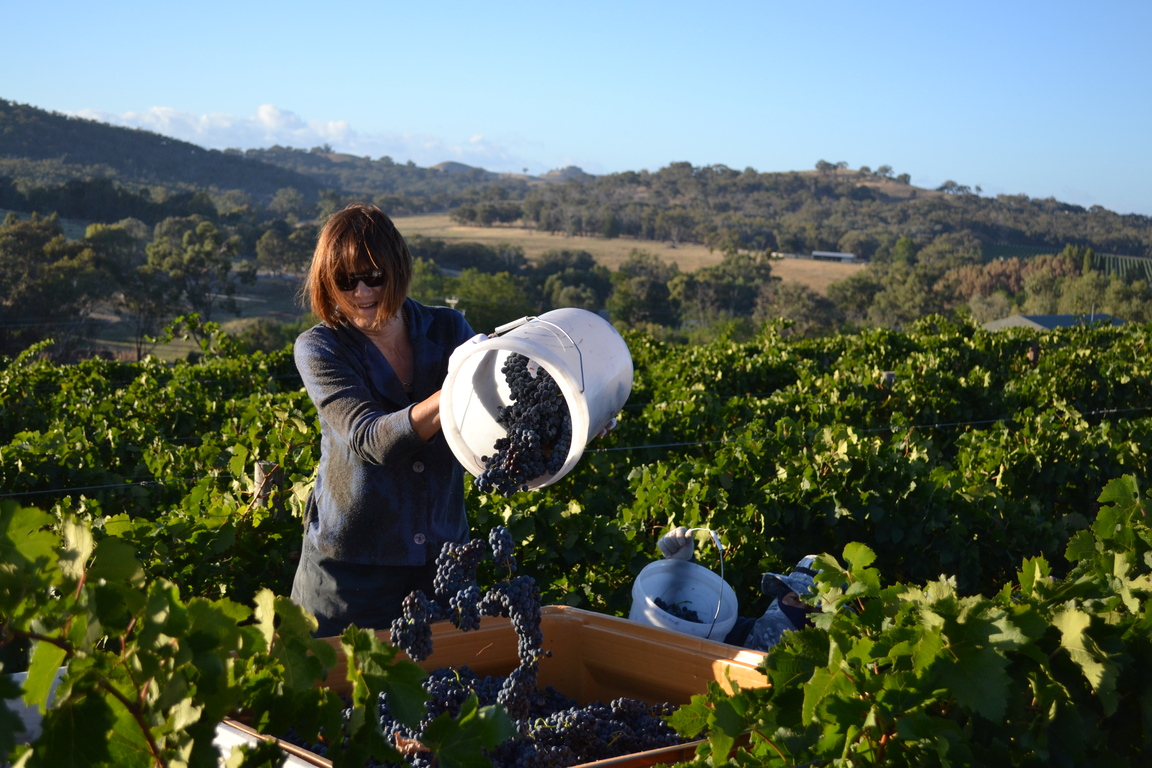 This week let's meet Serena 😊
Serena is from Beechworth, Victoria Australia. Beechworth is a beautifully preserved historical town set at the base of the Victorian Alps. She is a short drive between Beechworth and the gourmet region of Milawa. Her short-term rental property, Serengale Retreat is situated next door to her vineyard and Winery. Serena is a super experienced host, who lists her property in several online travel agencies.
Let's hear her story! 🔊
So Serena, tell us, how long have you been hosting for? How and why did you start? How many properties do you manage?
I have been hosting for 5 years and I am a Premier partner with VBRO. I manage one property for short-term rental.
Gayle and I purchased the property, consisting of 14 acres and a rundown house in 2015. It was next to our vineyard and winery. We believe that we are connected with nature and reliant upon nature so we must look after nature in all that we do. This is how we manage our vineyard and produce our wines. In purchasing the property, it allowed us to extend what we do in the vineyard and winery in producing our wines at Serengale and to also allow others to experience the serenity of rural living in a property that is managed sustainably as Land for Wildlife.
The house underwent a complete extensive renovation which included adding solar panels, upgrading the water tanks, putting in a saltwater swimming pool, and extensively improving the gardens. We registered the property as Land for Wildlife and manage the property as a haven for our native fauna and flora. Our guests can spot our resident koalas, kangaroos, and wallabies on the property, enjoy the magnificent sunsets on the hill where we have put a picnic table, have a wine tasting at our cellar door, or just choose to chill out by the pool in summer or the open fireplace in winter.
Are you an owner or a manager? Is this a part-time or full-time occupation for you?
I am an owner and Serengale Retreat is a part-time occupation for me. The vineyard and winery take up the majority of my time. We run the property as part of our business, with associated business planning.
What is the best thing about hosting, and what are the biggest problems you face?
Most of our guests are from Melbourne, Sydney, or Canberra, large urban areas. Giving our guests the experience of the beauty of the Australian countryside, an understanding of the environment and our place within it plus a zen place to relax is a privilege. Plus you meet some great people hosting.
The hardest thing is to ensure that your standards are maintained. We have a fantastic housekeeper who is part of our team so we are very lucky. In the time of COVID being fanatical about cleanliness is of utmost importance If you use cleaning staff work with them to ensure your standards are clearly understood. Have the house pristine and ensure that when guests return (and we get a lot of returning guests) that the house and contents are the same standards as when they came the year before.
What is one thing you wish you knew when you started hosting?
It is important to list your property on several channels but each channel has different commissions and they can change from time to time. List on the internet and have a good website and select several online channels that suit your listing. Make sure that you keep up to date with your channel listing terms and conditions. Have a channel manager – Hosthub has been a godsend to simplify what we do.
What is the most important advice/tip you would give someone interested in becoming a short-term rental host?
Have a clear vision of what you want to achieve in offering your property as a short-term rental and go for that. Do a checklist of what you like and what impresses you when you stay in the short-term rental and use that as a guide. Always keep the property spotlessly clean and maintenance up to date. Run it like a business, know your costs, offer incentives to return, and know what your competition offers and charges.
Besides Hosthub, are there any tools, devices, or software (eg. Remote keylocks, cameras, local guide apps, power meters, etc) you use? What is your experience with them?
We have remote key locks, sensor lights, and security cameras for the front and back of the property. A lot of our guests have limited country experience, so sensor lights and good security are a plus. We also have an extensive handbook and send our guests information about the area and our Retreat before they come.
Which channels do you list on? How much has your revenue increased since listing on multiple channels?
We list on VBRO, Airbnb, Booking.com, TripAdvisor, and our website. Direct bookings and VBRO are the main channels where we get our bookings. We get a lot of repeat bookings with guests booking a year in advance. We give returning guests extra special treats and a discount.
We are also a member of several associations such as the State Government Tourist Information Service and the Gay and Lesbian Tourism Association (GALTA)
Besides listing on multiple channels, what other things can a host do to increase his/her bookings and revenue?
Be a good host! Be considerate, inclusive, and listen to your guests' requirements. Give them privacy but let them know that you are there if they need you. And most importantly, give them an experience that they will enjoy and a beautiful place for them to enjoy it.
You can find out more about Serena's property here:
Direct Booking Website
Airbnb
Booking. com
Vrbo
Tripadvisor
Here are some photos to give you a better vision of Serena's property (click for larger versions) 🧐