AIPEX allows hosts to automate guest interactions while at the same time raising the bar on the guest's experience.
The AIPEX Virtual Concierge is the most advanced technology in use today at vacation rental properties, using a combination of voice and a touchscreen interface to connect with guests. Hosts can reduce time spent, optimize turnovers, generate incremental revenue, drive occupancy, and delight customers. Using the AIPEX portal, hosts can tell the voice assistant exactly what to say in response to a guest's questions. In addition, custom proactive messages and images are displayed, engaging people in a common area. In fact, on average guests interact with the device 5 times a day. Purpose-built for hospitality, AIPEX includes privacy protections and is used across more than 5000 short-term rental properties.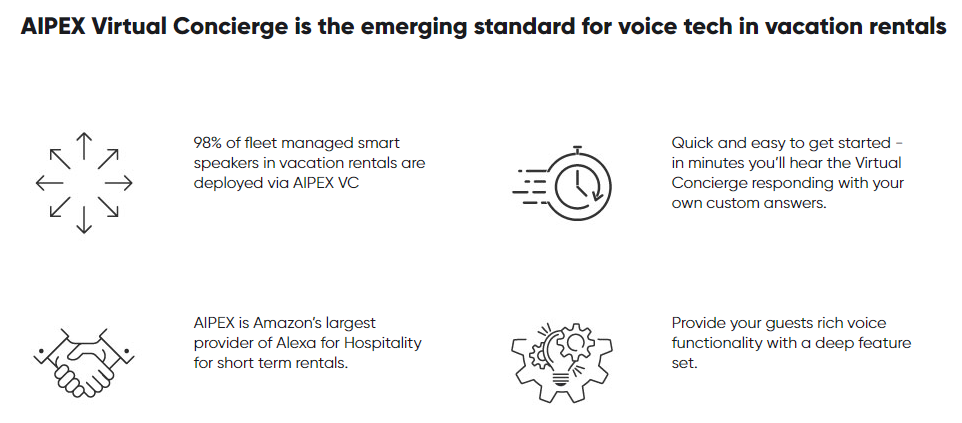 Discount for Hosthub Customers:
Hosthub users are entitled to 30% off the initial purchase of credits (in addition to the free 30 credits available to all new registrations).