With GonnaOrder you automate the room service and ordering processes from the rooms, bars, and lounges of your hotel or vacation rental. Your guests can now order in their own language the services or products you provide, simply and instantly with the scan of a QR code. No waiting, no app downloads or phones at reception.
Use the service with zero investment costs for hardware purchase, as a computer or tablet is all you need to get started immediately.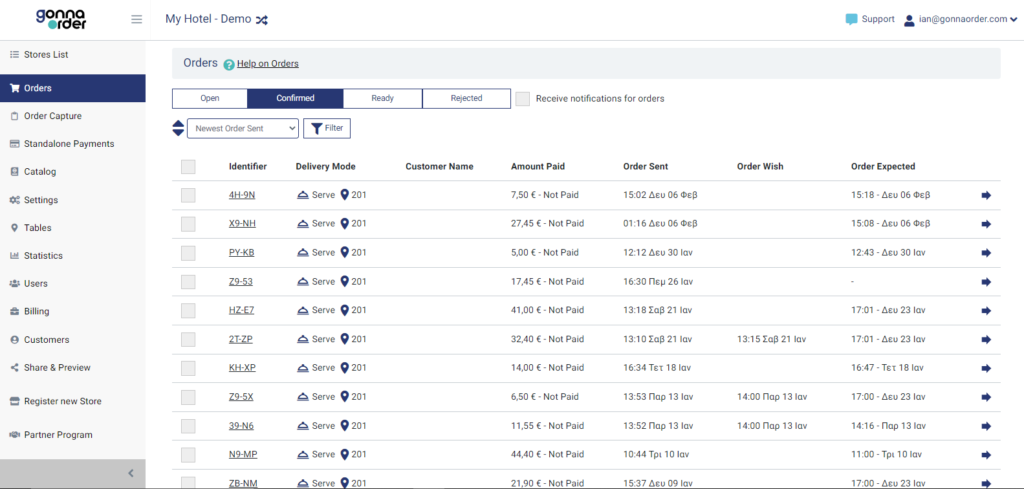 All the features of GonnaOrder in one package:
Seamless catalog and orders.
The menu can be changed in an instant.
Menu with images and in the language of your visitors.
Extra customization features to suit your needs.
Specific benefits of using GonnaOrder:
Each category of the Menu appears only at the times you want it to appear
At any time you know the orders for each room/rental.
Allow your guests to pre-order breakfast or anything else for the next day.
You can increase the consumption of the products you provide by presenting them with photos.
How it works:
GonnaOrder sets up the menu with services or products according to your instructions
Your guests order by scanning a QR code.
You receive notifications and prepare the orders.
The service requires no investment cost for purchasing hardware.
Offer for Hosthub customers:
Free subscription* for 1 season to the first 5 people who sign up by mentioning the email they use at Hosthub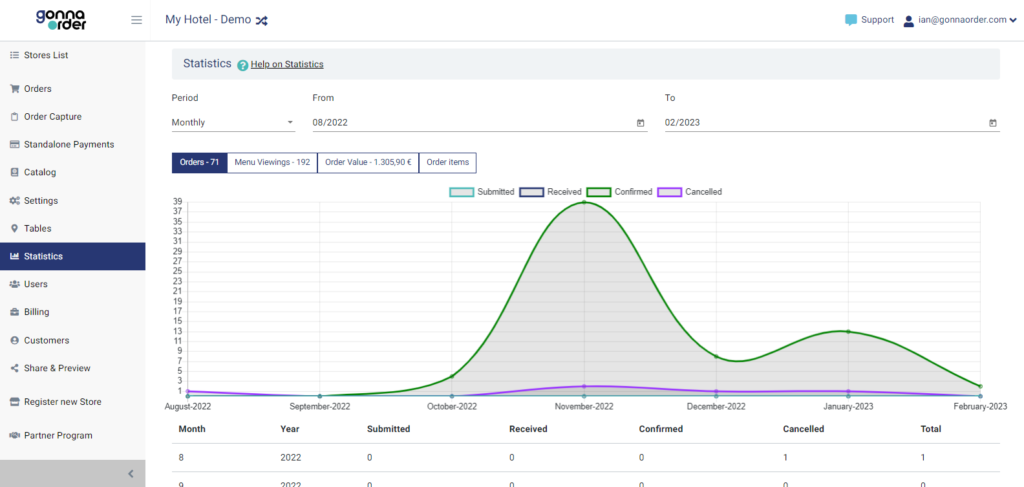 *The offer is valid only for the month of March and the cost of setting up the application is not included