The Revyoos platform helps property managers and owners gather all their reviews spread across different channels in one place and improve their credibility, SEO, and conversions by showing the widget on their own website.
Revyoos is the only all-in-one review aggregator in the Short-Term Rental industry. An easy-to-use platform, with prices for everyone and specifically designed to help you as Property Manager & Owner to manage all your reviews.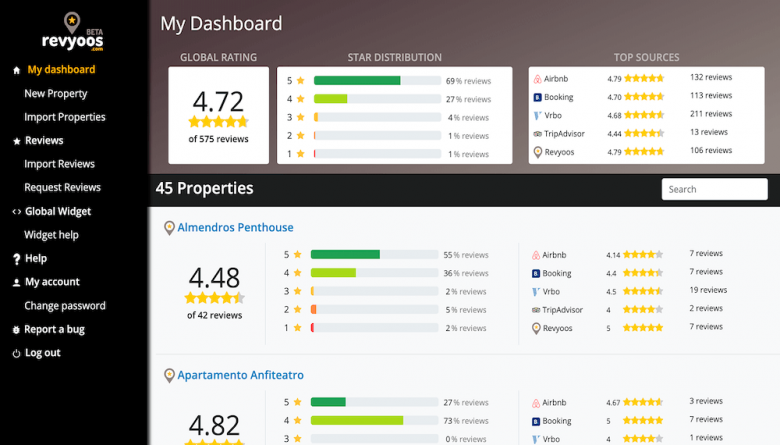 You can choose between an expandable floating review widget that will appear on top of your website or an embedded review widget with rich snippets that will appear as additional content within your web page. Also, you can also a combination of both formats.
You will get one property review widget for each of your properties and one global review widget with the aggregation of all your reviews from all your properties.
Hosthub's customers can sign up for a 2-month free trial using the coupon HOSTHUB60.