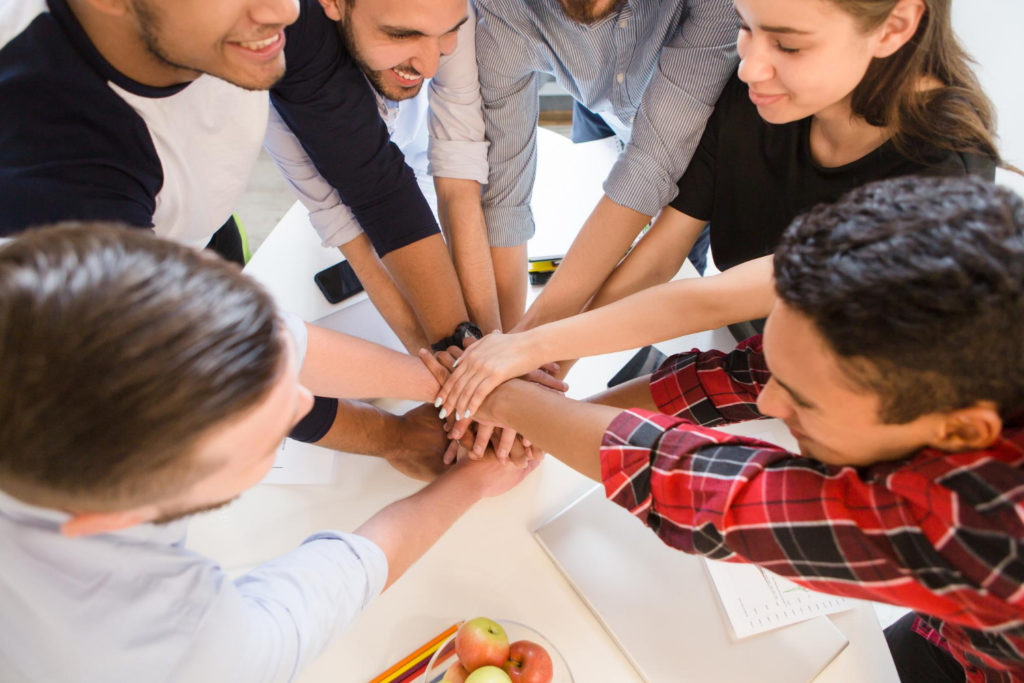 We know that managing your vacation rental property can be a lot of work. As a host, you have to balance cleaning and maintenance with keeping track of your guests and their needs. That is why Hosthub has partnered with some companies that provide helpful tools to make daily operations easier for you and your guests.
When you want to turn your vacation rental property into a destination, you should have the right partners working with you. Whether you need help managing schedules or ensuring that guests have everything they need, our partners can help you. Our team at Hosthub can connect you with high-quality companies that can help your vacation rental business succeed. Keep reading to learn more about some of the amazing partners.
Operto Teams
Scheduling and task management are not something you would typically consider "fun," and they can get complicated due to the many moving parts involved. No matter how many properties you manage, this process can be stressful. If you want to reduce stress and make your job easier, Operto Teams may be a good option for you. With Operto Teams, you can begin to automate your team's schedules to ensure your property stays running smoothly. Here are a few of the benefits that Operto Teams can offer:
Save time scheduling: So much time gets spent working on schedules for your rentals that it can feel like you cannot get anything else done. With Operto Teams, you can reduce the time spent on scheduling by up to 80%. You can keep track of which homes are occupied by guests, meaning that you can be prepared when those places are ready to be serviced by your maintenance teams. As a result, you will have fewer issues with ensuring cleanliness and find yourself with happier guests and better reviews!
Increase productivity: With this aforementioned scheduling assist, your teams can stay on top of their work. Operto Teams will show them when and where to be, streamlining the process and ensuring they are on track. This means that less time is wasted with questions about what they should be doing, resulting in more work getting done.
Tracking billables: Operto Teams will also help you keep track of your billable maintenance, meaning that you can keep an eye on your spending and adjust as needed. Are you spending too much money on cleaning products for your cleaning team? See if there are better options for those items that are just as efficient and less expensive. Going through lots of lightbulbs? Look into your energy usage and see what you can do to get more out of them.
Grow your business: The best part of Operto Teams? You can use this platform to scale your business in an organized fashion. If you are increasing the number of hosted homes, this platform can make that process easy. Add vendors and properties whenever you need and know that you are in good hands.
Operto Tech
One thing that most short-term rental hosts can agree on is that smart devices in your home are the way of the future. Operto Tech offers a variety of ways to keep an eye on your vacation rental home. These controls help to check that your guests and property are safe as well as keep your home systems working efficiently. No matter what size your business is, from a single unit to a few hundred, the Operto Tech suite helps to keep things organized. Let's look at a few of the items you can add to your Operto Tech dashboard to make things easier:
Access control: Make sure that only the people who are supposed to have access to your home can get in, such as scheduled guests and maintenance teams. Operto Tech helps to maintain the safety of your property so that you can rest peacefully, knowing you are fully protected. This helps your guests to feel safe as well.
Noise monitoring: If guests are getting a bit too rowdy, throwing an unauthorized party, or an intruder tries to break in, you will be notified. You will then be able to contact your guests and offer a solution, whether it is asking them to stop the party or warning them of the intruder.
Energy management: Why spend extra on your power bill when you don't need to? Operto Tech will help keep your home's energy systems running efficiently. Managing your home's energy usage for HVAC and power when no guests are staying on the site can help to reduce your energy bills.
Guest check-in and verification: Digital check-in/out and guest verification helps to streamline the check-in process. Many guests prefer to check themselves in without the hassle of dealing directly with a person. A smoother check-in process creates a better guest experience which means more 5-star reviews for you!
Operto Guest
Speaking of happier guests, Operto Guest's dashboard system can help to maximize your guest management. This unified dashboard holds all your guest interactions, such as when the reservation is made. Other features include contactless check-in, guest verifications, and a guest messaging system.
From the dashboard, you will have access to multiple sections of the service. Instead of jumping around to different platforms, you can take care of your guests all from one place. Everything you need will be right there on your Operto Guest dashboard!
GonnaOrder
If you have always loved the idea of including room service for your vacation rental, GonnaOrder could be a game changer. GonnaOrder allows guests to order food or room items from their phones just by scanning a QR code. There is no need for a laptop or tablet so it is easy to set up. GonnaOrder provides customization options for whatever you need, including pictures of listed items and the ability for guests to order in their language!
You can set up the items to be time-specific (i.e., breakfast foods in the morning), offer the option for pre-orders, and keep track of who is ordering what to ensure accurate orders. If you ever need to change your offers, menus can be edited easily.
Keep in mind, though, that you are responsible for fulfilling your orders. Therefore, if you decide to offer room service, it requires some added work. GonnaOrder only hosts your menu and facilitates order placing. You can either handle this responsibility personally or find hired help to take on this added task.
Stasher
One of the hassles of traveling is having to drag your luggage around before checking in or out. That is where Stasher comes into play. Stasher is a secure luggage storage platform that operates in over 600 cities around the world!
If your guests do not want to lug around their luggage before checking in, Stasher provides them with a safe, secure location to drop off their bags while enjoying their day. Stasher offers 24/7 customer support, thoroughly vetted locations for safety, and an easy-to-use system for you and your guests. The coolest part of Stasher is that if you want to earn some extra income, they offer a 20% commission every time a guest books with them through your referral link.
Final thoughts
Having reliable partners is crucial to keeping your vacation rental business moving onward and upwards. Hosthub ensures you have access to a wide variety of resources, so you can find the right partners for your needs. The companies mentioned in this article are geared towards helping you improve guest experience, maximizing efficiency, and increasing revenue and profits. Keeping your guests happy is the number one key to success in the vacation rental industry, and these partners can help make that happen.
If you want some other choices of good companies to work with, Hosthub has a whole slew of recommendations. Each of these partners has been vetted and proven to do quality work in all areas of the rental business. We are here to help you in any way you need so that you can reach your business goals in the vacation rental industry!