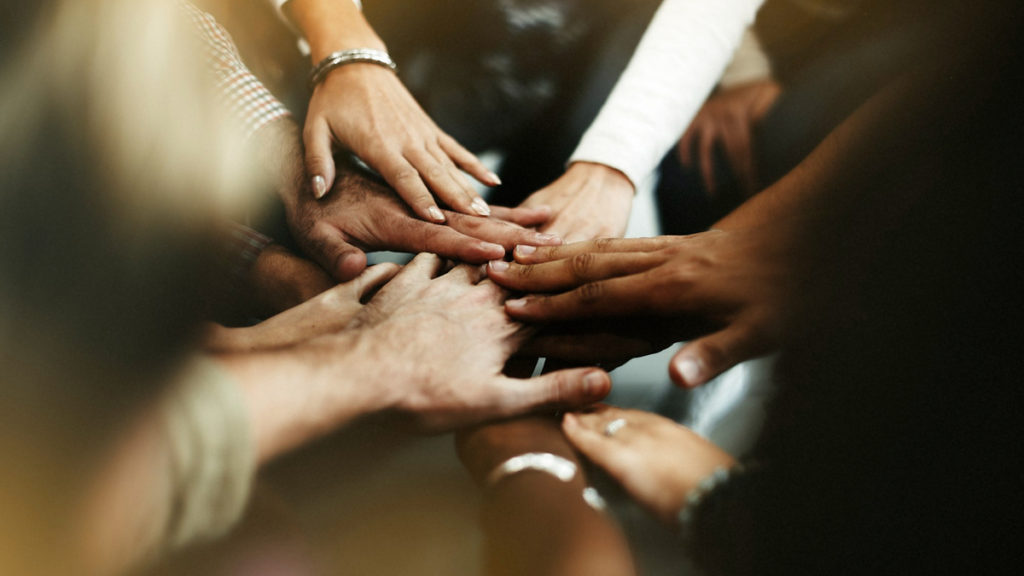 Having business partners you can rely on is important when you are running a short-term rental property. Likewise, knowing how to find them can save you a lot of time and effort. From cleaners to concierge services and more, we are here to tell you about 6 different company recommendations for finding trustworthy partners that will help make your job much easier, so you can focus on the big picture of providing your guests with an unforgettable experience.
Check out some of these partners who work with Hosthub and see if one, or several, might be able to provide some assistance in maintaining your vacation rental property.
Cleanster.com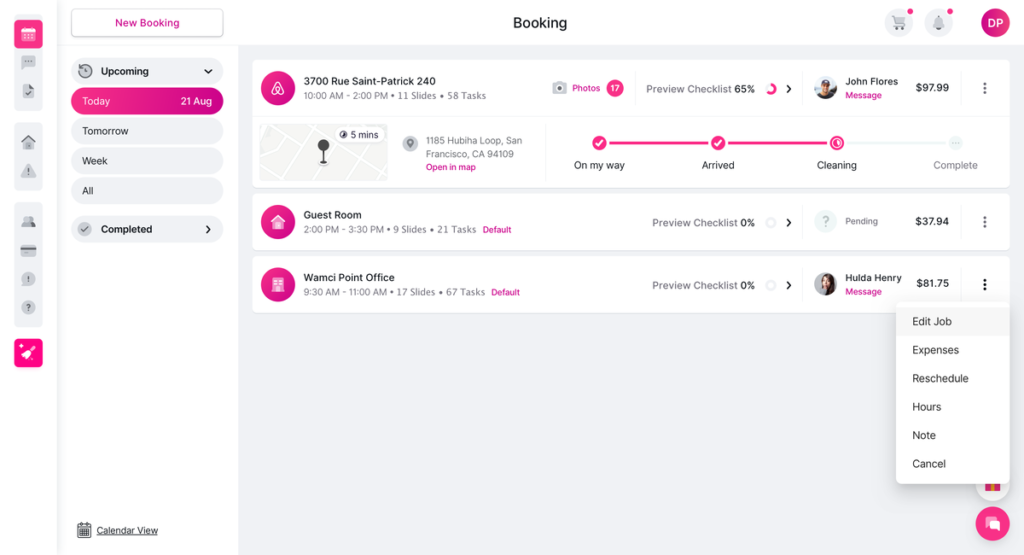 One of the most stressful parts of having a vacation rental is the process of cleaning in between guests. Either you have to take on the task yourself, or you need to find someone who you can trust to do the job well. This is where Cleanster.com comes in. It is a cleaning platform that helps connect you with a variety of trusted cleaning companies or individuals in your area. There are over 45,000 cleaners available on this site, so finding one near you that you feel comfortable working with should be easy.
You can easily communicate with your chosen cleaner through the messaging platform, so you can have peace of mind when it comes to the work being done. You can also choose what level of cleaning (surface clean, deep clean, etc.) you would like them to provide, meaning you can tailor the cleaning process to fit your specific needs.
Cleanster.com also offers a huge number of ways to help automate, manage, and streamline your cleaning process. Here are just a few:
Create an auto-schedule: Sync up with your reservation calendar so you always have a cleaner ready to go upon guest checkout.
Create a cleaning checklist: This checklist helps keep you and your cleaners on the same page (pun intended).
Get reports on problems: You can keep track of any and all issues that are reported by your cleaners for your properties, such as cracks in the paint or minor leaks.
Tax and payroll assistance: You can get help with onboarding, background checks, and more so that you can focus on other things that require your attention.
Photographic proof: Cleaners provide photos of their work so you know how the cleaning is going, and you can even tip after the job is completed!
Pikl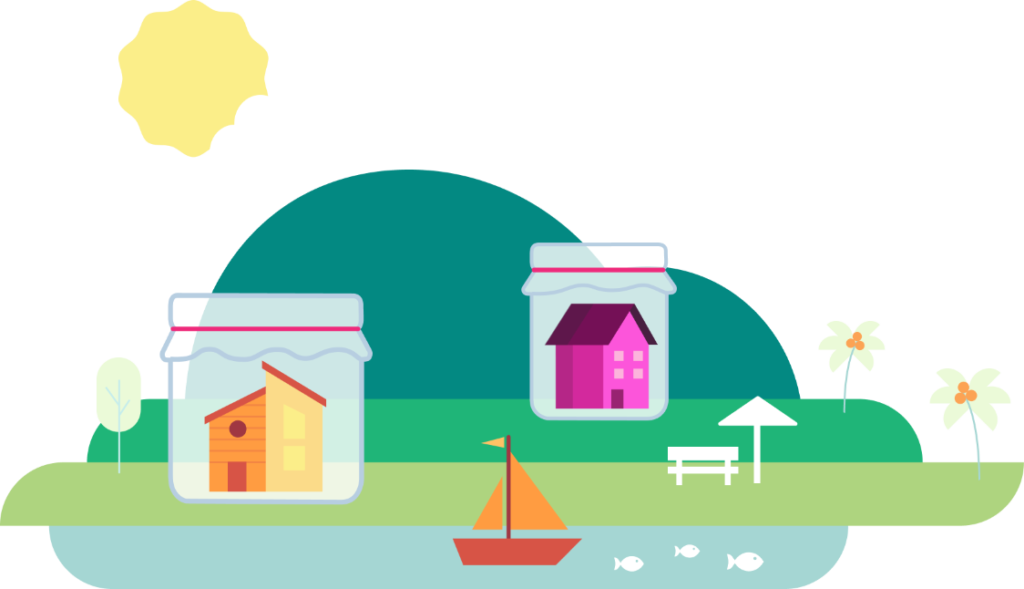 Do you always have that niggling fear in the back of your mind of "What do I do if a guest accidentally wrecks my holiday home?" If so, check out Pikl. Pikl is an insurance company that provides rental property owners with specialized insurance. Created and regulated by the Financial Conduct Authority, they offer the perfect short-term insurance to help protect your place on the off chance of guest-related damages.
Users have the option of an "Insurance Top-Up" or "All in One" insurance. The top-up works with insurance you already have to fill in any gaps, and the all-in-one coverage is exactly what it sounds like, covering your home fully.
Whether it is a mishap with an appliance that causes flooding, an electrical short caused by too many things plugged into an outlet, or a wild party gone terribly wrong, Pikl keeps you covered! Here are some of the benefits this insurance provides for hosts:
Helps pay for repairs.
Offers alternative living spaces for you and for guests if something happens that requires you to vacate the premises.
Gives you protection in the case of guest injury.
Aipex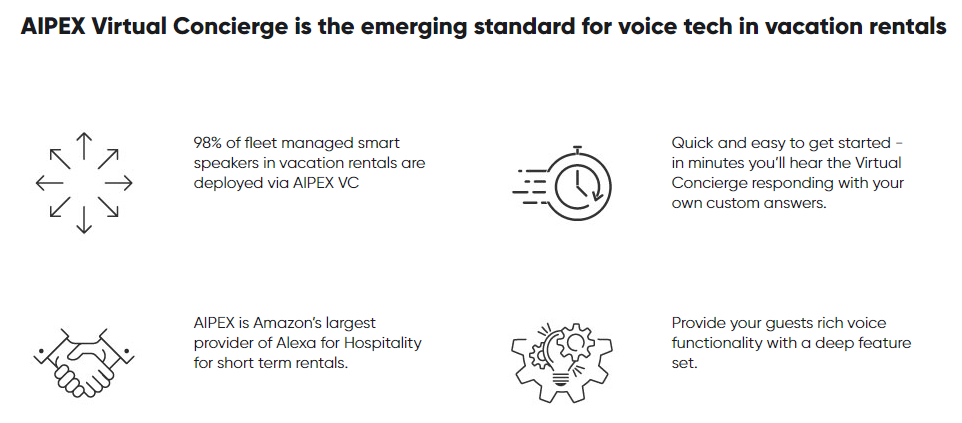 Are you someone who is not as comfortable with the customer service side of vacation rental hosting? Or maybe you want to put a little extra care into your property without needing to physically be there? If this is you, then you may want to look into a company called Aipex and its hospitality assistant. They offer a Virtual Concierge device that automates most of your guest interactions but keeps high-quality customer service. It is also a quick and easy setup process. You can set Aipex up on Amazon Echo, so you can start using it right away.
Aipex provides different options, such as letting you use a variety of voice commands and touchscreen options and programming it with responses to common questions that guests may ask it. You can set up proactive questions, like "Is there anything you need help with finding today?" or similar prompts. As a bonus, it is pretty fun for guests to use! Maybe it could even earn you an extra-special review!
Used in over 5,000 rental properties, Aipex comes with some pretty impressive security features. This means you and your guests can feel safe and secure when using it.
Tourmie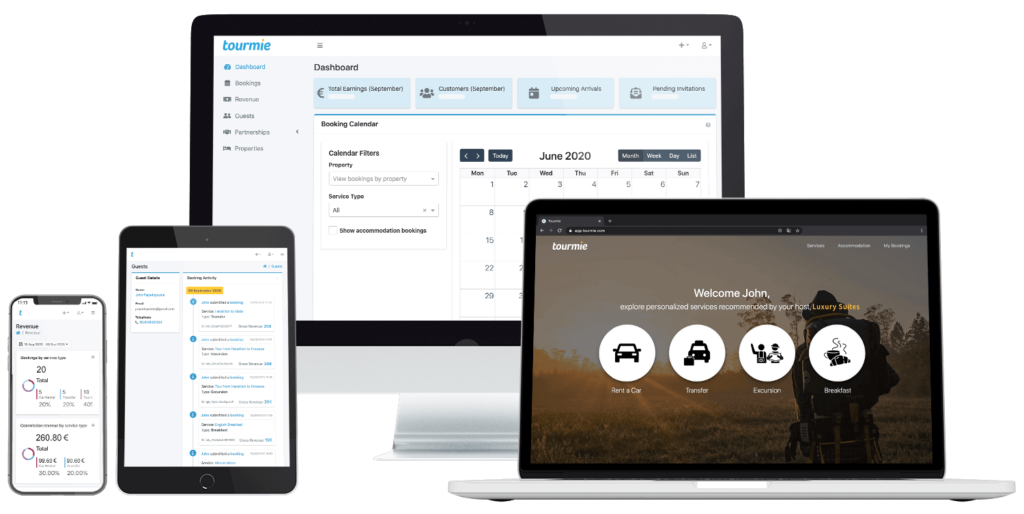 Speaking of providing a great guest experience, another excellent choice is Tourmie. This app helps to provide your guests with all of their travel needs, including discovering things to do, and places to go and getting them booked. The best part? You can access it from anywhere without having to download anything!
Along with this useful feature, you are also given a variety of ways to manage and engage with your vacation guests. You can set up online check-in and check-out, handle online requests, and even cross-sell or upsell various services that you or others might offer.
Using this app, hosts can also create partnerships with other vendors for various services. You can connect your property with their company to assist your guests with their needs. You might even decide to create a financial partnership with anyone you form connections with on there, which could create additional income for both of you!
Some other fun little perks of this app if you go premium include:
Setting up online booking for your short-term rental property.
Setting up automation for items like responses to guest questions, which saves you time and effort.
Providing guests with a section to leave reviews on their stay.
Having the option to fully customize your homepage, logo, color scheme, etc. to make yourself recognizable to potential and past guests.
Giving access to reports and analytics on your guests, such as their needs, stays, etc. in order to make informed decisions about improvements to your home.
48 Dots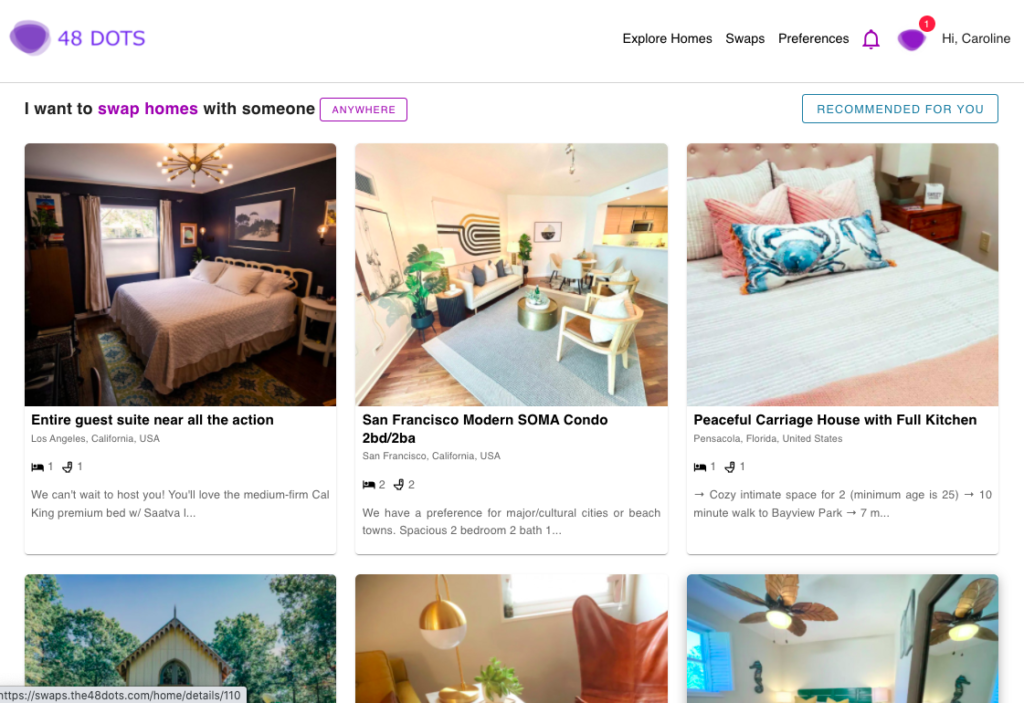 Do you desire to travel while you host a property, but don't want to pay for your accommodations continually? 48 Dots may be the answer you have been looking for. 48 Dots is a fun rental property swap platform for hosts to use. Users can sign up by listing one of their homes, and then start looking for other rentals to stay at. You can swap homes with other hosts wherever you are traveling, by either proposing swaps or keeping an eye out for people wanting to swap in an area you want to visit. This gives you access to a wide variety of fully vetted homes for practically any destination you can think of.
However, there are more than just home swaps up available when using this platform. Other benefits that hosts can find from 48 Dots include:
Free backlinks to direct booking sites, and online travel agencies such as Expedia or Hotels.com, as a way to boost your SEO.
1-on-1 connections to other hosts on the site, which is great for networking.
Home swap recommendations are based on where you want to go and when.
Minut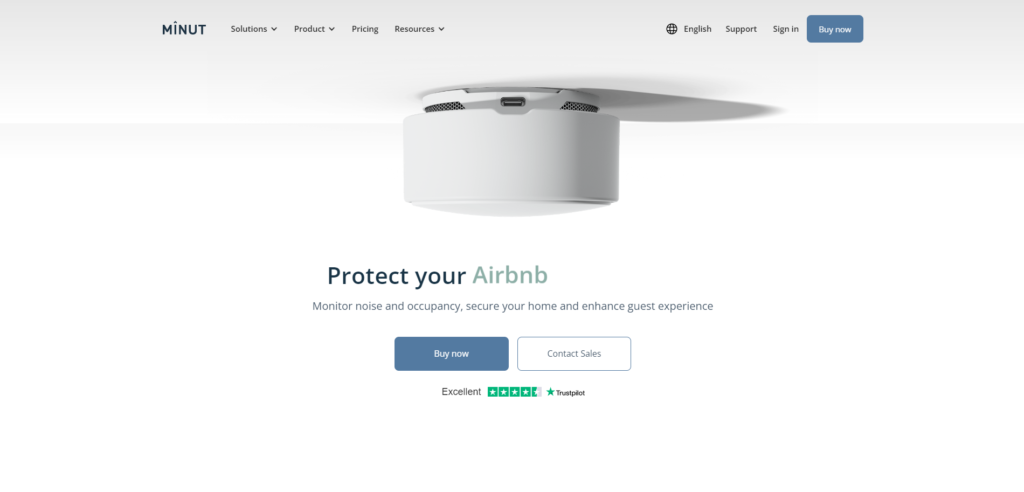 For an extra feeling of security for you and your guests, try Minut. The Minut sensor offers home security, noise and movement monitoring, and even guest experience tools all in one device!
Noise & Occupancy: If Minut notices a dramatic increase in noise or group size inside your rental home, you will get an alert about it. This helps to minimize the risk of problems from things, such as parties and uninvited guests.
Home Security: You can set Minut with a security alarm in between your bookings, as well as receive alerts when your guests arrive for check-in. You will also get notified if any fire alarms go off.
Guest Experience: This is where it gets even more useful for you. You can set Minut up to work with your smart lock to ensure that the check-in/check-out process is smooth. You can even set it to track the temperature and humidity in the house, so it stays comfortable for your guests during their stay.
Finding partners to work with as you grow your business can be challenging. These 6 companies that we've talked about today can help by connecting you with different resources to ensure your home is properly set up when your guests arrive. You can find home automation tools, cleaning services, travel opportunities, and so much more.
If none of these fit your needs, Hosthub has many options to help you find the people that you can trust, so that you can focus on keeping everything running smoothly. Click here to see all our partners and find a few that fit you and your needs!