Unlimited Adrenaline is a service in Greece that enables hosts to provide adventures and activities to their guests.
It offers a range of options for different experiences, designed to be integrated into a host's offerings without complication. It is positioned as a solution for those looking to expand their guest's experience through various adventures and activities available within the region.
And here's the best part:
Hosthub customers can enjoy this incredible service absolutely free!
With their extensive network of 500 activity providers and a staggering selection of 2,500 experiences, tours, and outdoor activities spanning 100 diverse categories across Greece, they've got every adventure seeker covered. From thrilling water sports to cultural explorations and everything in between, your guests will have access to a world of exhilarating possibilities.
Unlimited Adrenaline offers a commission-based service for hosts in Greece, allowing a 7%-9% commission on every booking for experiences upsold to customers. They provide automated solutions such as QR codes, referral links, email marketing, and white-label options to facilitate the promotion and sale of experiences.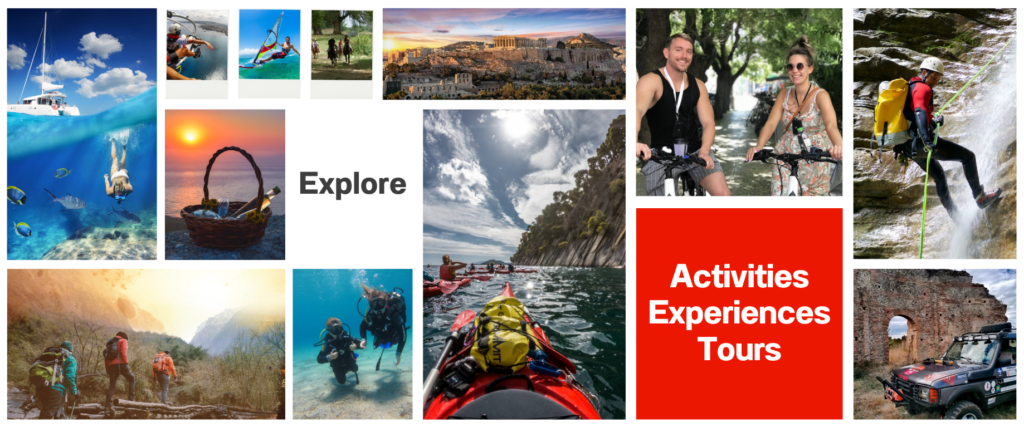 Unlimited Adrenaline handles all operations and networking, regularly updating its inventory to provide access to current experiences. This service aims to enable hosts to offer additional activities to their guests without personal intervention, potentially creating an additional revenue stream.
It functions as a third-party provider, connecting hosts with various experiences and facilitating their offering to guests. It is designed to assist in enhancing the range of services hosts provide while providing additional income.
Highlights:
A Guide for your guests
Provide 2.500+ experiences among 500+ providers across Greece
Earn 7%-9% commission
Automated solutions – No need to spend time
Discount for Hosthub users: Free & 7% commission for every booking